Hossan Leong retires from standup comedy with last big show at age 50
The Singapore actor-comedian goes out with a bang with his final one-man show as he looks to a new chapter after a brush with death.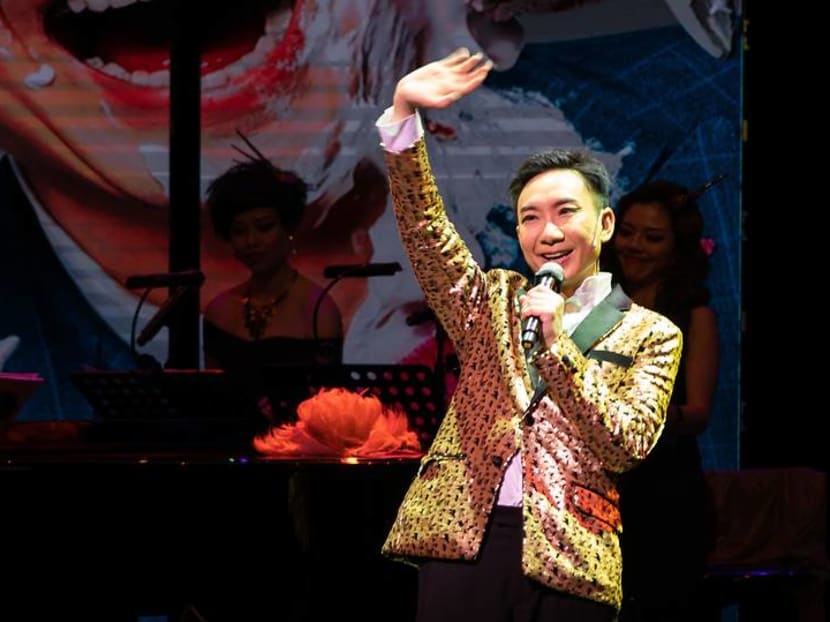 Many hope and dream of retiring at 50 years old. Veteran Singaporean funnyman Hossan Leong is actually getting to do it. Well, he's hanging up his mic when it comes to live solo standup comedy shows, for a start.
Hossan-Ah 50! – currently playing at the Drama Centre Theatre till Aug 31 – is officially the actor-comedian's "last big solo one-man-show', according to Leong.
"I think it's important to reinvent oneself," he told CNA Lifestyle. "So yes, it'll be the last incarnation of this standup persona known as Hossan-AH!."
But his fans needn't worry, because Leong, who recently hit the 5-0 milestone on Jul 10, will not be leaving the entertainment scene completely.
"I have done a myriad things in an amazing 26-year career. Now it's time to direct more, create more," he shared. "I will still continue to perform in plays and musicals, on TV and film."
"Don't fret, I'll turn up somewhere sometime," he continued. "Actually this November in Sing'theatre's A Spoonful of Sherman!"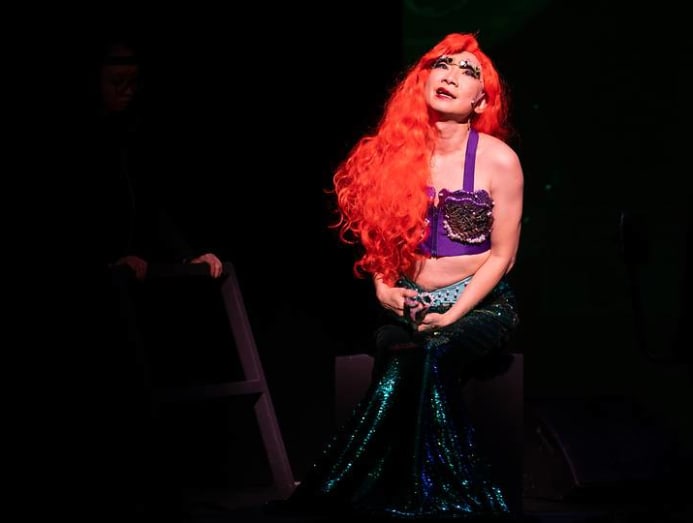 Indeed, the talented multi-hyphenate – who has been gracing Singapore screens and stages for almost three decades – is looking forward to a new chapter. 
"I'm turning the page with gratitude," he shared.
It is a statement not uttered lightly, especially after a particularly harrowing past 12 months for the actor.
A near-death brush with melioidosis (an infectious bacterial infection caused by contact with contaminated water and soil) which he contracted while filming HBO's Grisse last year saw him hospitalised for 10 days. It made Leong thankful and grateful about how lucky he has been throughout his 50 years, which in turn prompted the idea for this final show.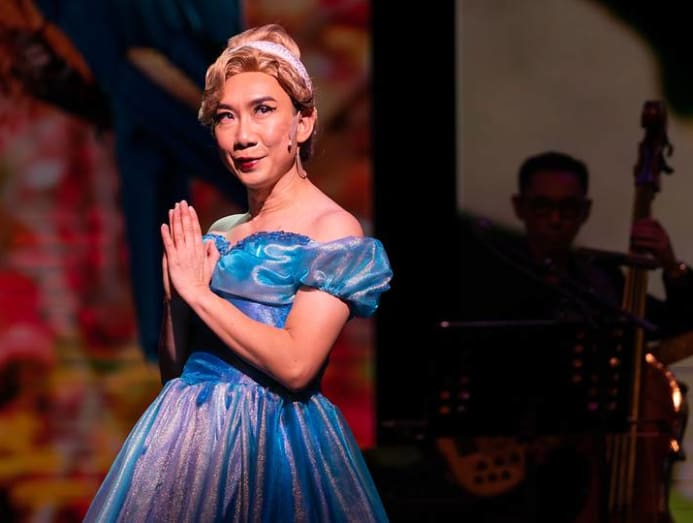 With a live band, three back-up singers and a segment where he plays eight different Disney princesses in 12 minutes, it's evident that Leong is determined to see his swansong out with a bang.

It's said to be his "biggest and grandest" show yet, with a production budget of "over six figures, not exceeding half-a-million dollars" as he sings about living through six tourism slogans, three recessions, two international airports and one government.
Looking back at such a varied career that spanned TV, theatre and radio, what are some of the highlights that the 50-year-old is most proud of?
"There are so many moments. Like the Conferring of the Chevalier de l'ordre des Arts et des Lettres was a proud moment," he shared. "And hosting the National Day Parade, as well as directing True Colours the concert for international artists who are differently-abled.
"I've been very blessed to have had so many opportunities in so many different genres".
Hossan-AH 50! Love You Leong Time! runs till Aug 31 at Drama Centre Theatre. For ticketing enquiries, email chope [at] doubleconfirm.sg.