4 Singapore companies join forces in initiative to help healthcare workers
Grab will deliver 2,500 food items from Redtail, Mrs Pho, Tsuta and more to frontline medical workers around the island.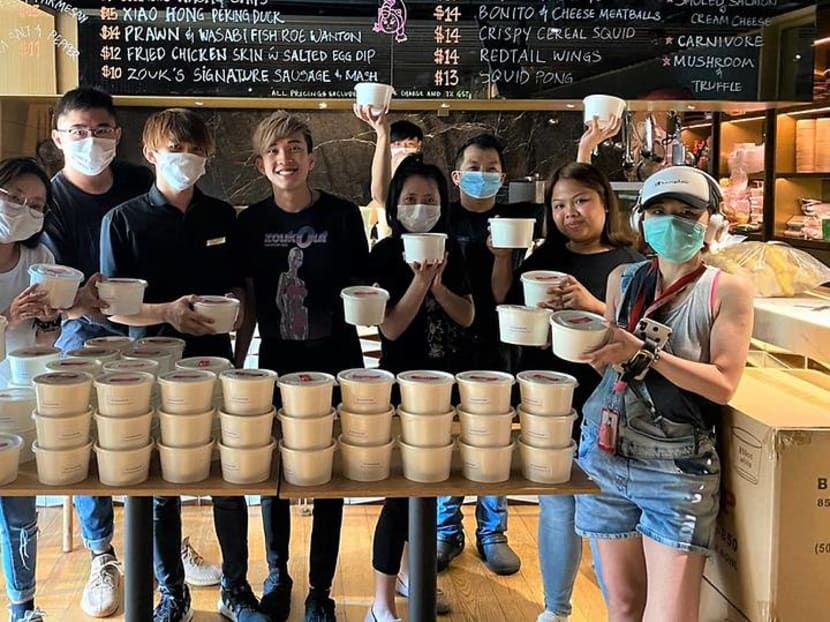 Local companies Gourmet Food Holdings, Grab, Zouk Group and Motherswork have come together on a new initiative to support our local healthcare workers.
The companies announced that they will be donating and delivering 2,500 food items to healthcare workers here as they continue to fight the COVID-19 outbreak.
The food will be donated by Gourmet Food Holdings, Zouk Group and Motherswork while Grab will help to deliver the items. The initiative will last through April.
Gourmet Food Holdings will be giving out 500 bowls of Vietnamese pho from their Mrs Pho restaurant chain and 500 rice sets from its Japanese ramen chain, Tsuta.
Zouk Group, which runs Five Guys and Redtail, will be donating 500 burgers and 500 bowls of porridge, while Motherswork will be giving out 500 packs of homemade cookies baked by its employees.
Andrew Li, CEO of Zouk Group, said: "This is the least we can do to support these truly deserving unsung heroes who put their own health at risk every day to ensure the smooth operation of our healthcare services."
"We are immensely grateful for these everyday heroes who have worked tirelessly around the clock to keep Singapore safe. This is a small way in which we, as Singapore companies, can show our appreciation and spread positivity," said Anna Haotanto, chief marketing officer of Gourmet Food Holdings.