How to survive concert season in Singapore: F1 Singapore Grand Prix, Justin Bieber, ZoukOut 2022 and lots more
With the F1 Singapore Grand Prix concert line up, Guns N' Roses, Justin Bieber, Jay Chou, JJ Lin, One Love Asia Festival, ZoukOut 2022 and more all happening back-to-back in the upcoming months, CNA Lifestyle has a handy list of tips to ease you back into party mode.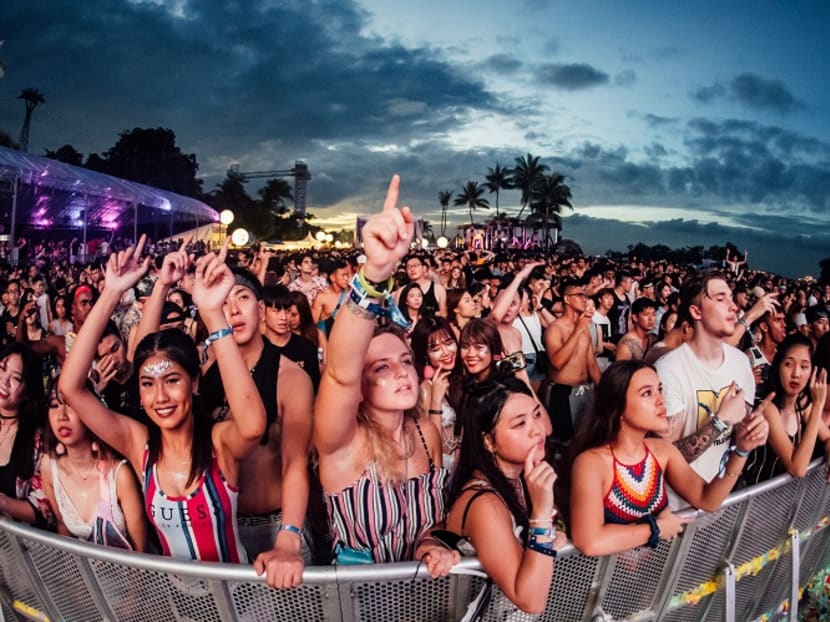 And just like that, after a three-year, pandemic-induced hiatus, live concerts and music festivals are back in Singapore in all its riotous glory, kicking off with Billie Eilish's sold-out concert at the National Stadium on Aug 21.
For those still not up to speed, here's a recap of all the superstars descending upon our shores in the next few months.
This September, we'll see the likes of Taiwanese singer-songwriter

Eric Chou playing his Odyssey Tour at the Singapore Indoor Stadium

; Irish rock band

The Script doing their Greatest Hits Tour at the Singapore Indoor Stadium; and Marshmello, Westlife, Green Day, Black Eyed Peas, Suede, The Kid Laroi and TLC all rocking out at the Formula 1 Singapore Grand Prix.
In October, K-pop fans will get to enjoy girl group (G)I-dle's world tour gig at the Star Theatre and boy band Seventeen playing at the Singapore Indoor Stadium for their "Be The Sun" world tour.
There's also American rock band Boys Like Girls at EBX Live Space; English singer Anne-Marie's Dysfunctional Tour at the Capitol Theatre; and you've got the two-day One Love Asia Festival 2022 featuring Stephanie Sun, Tanya Chua, FIR and Show Lo at Bayfront Event Space.
And yes, the big one – squeal over Justin Bieber as he graces the Singapore National Stadium for his Justice World Tour 2022.
When November rolls round, there'll be Singapore's own JJ Lin and rock legends Guns N' Roses playing at Singapore National Stadium, as well as American band LANY and chart toppers Maroon 5 at the Singapore Indoor Stadium.
And before you have a chance for a breather, December brings about two-day dance music beach festival ZoukOut 2022 in Sentosa; Taiwanese rock band Mayday and Taiwanese superstar Jay Chou at the Singapore National Stadium.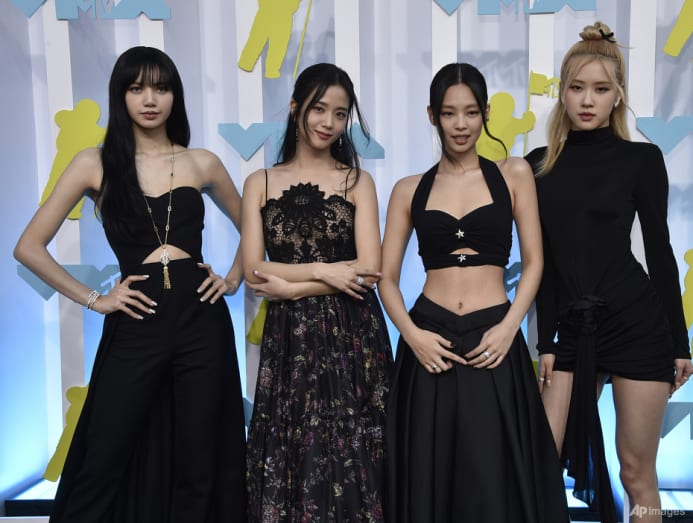 Phew! And we haven't even started on the acts like Korean sensations Blackpink coming in 2023.
It's quite an impressive concert calendar, chockful with big names, big venues and, yes, big crowds.
Which is why we here at CNA Lifestyle thought it best to come up with a handy list of tips for those looking to carefully ease back into concert culture and festival fun. And most importantly, fully letting loose after this pandemic pause.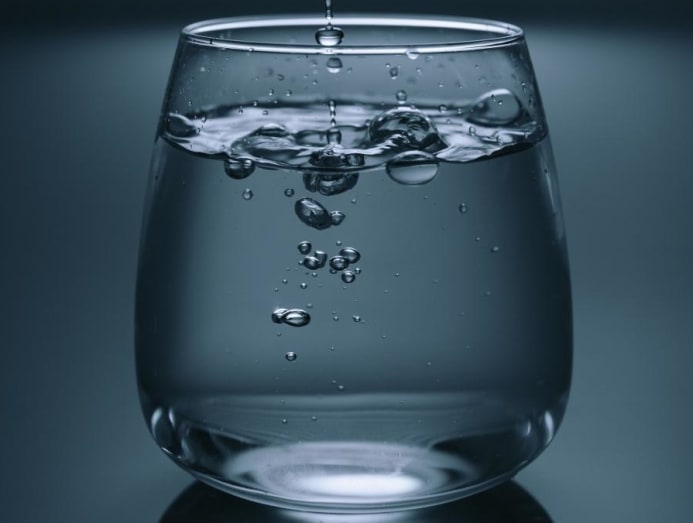 TIP 1: KEEP HYDRATED
This is an important one, particularly for the big festivals. Dehydration is an inevitable consequence of watching bands and musicians for hours. You might be dancing. You might be moshing. You might prefer to just stand and watch. Either way, you'll be losing water as you sweat it out. Plus this is Singapore and we're all very aware of our punishing climate. Even indoors.
Have a bottle of water or two on hand if you're preparing to queue early before the concert for a good mosh-pit/standing room spot.
If you're not permitted to bring your own beverages into the event venue, make sure you buy a bottle of water immediately once you enter. Waiting until you're almost ready to pass out is never a good idea.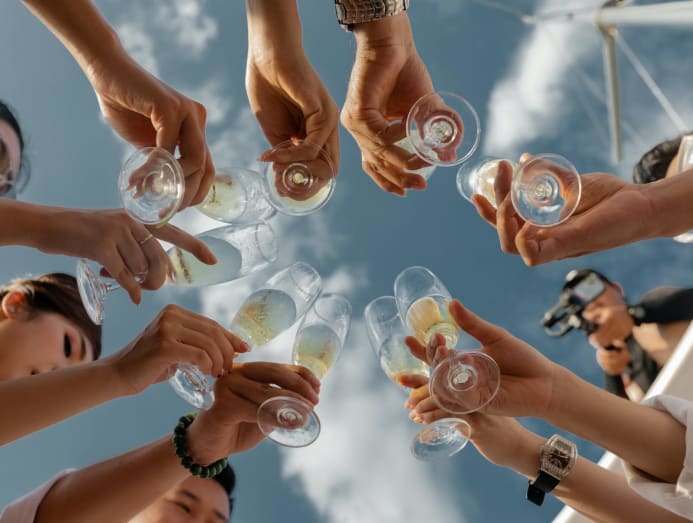 TIP 2: GO EASY ON THE ALCOHOL
A little healthy moderation never hurt anyone. It's always fun to have a drink or two and rock out to your favourite bands or dance all night long at a beach music festival.
But don't be tempted to turn to alcoholic drinks to quench your thirst and go overboard. Being intoxicated in the middle of a massive heaving crowd is downright dangerous.
If you can't stand up properly because you're tipsy and the crowd surges forward, you could easily be hurt.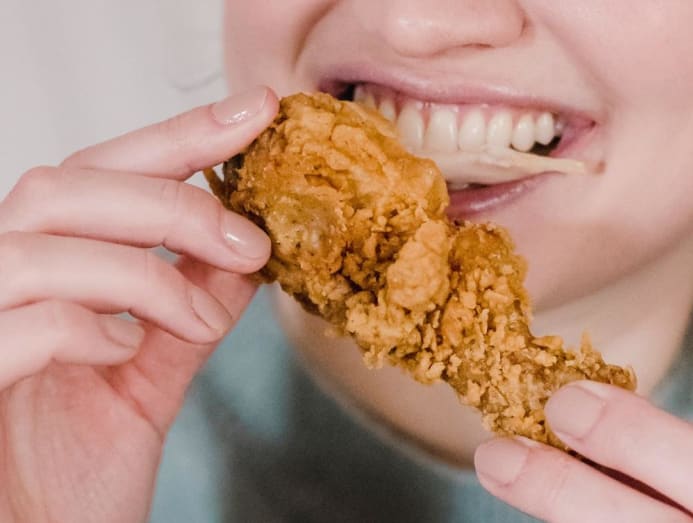 TIP 3: EAT BEFORE THE CONCERT
You need energy to scream and yell for your idols. And to jump around and dance to the music.
And if you don't fancy paying for overpriced nosh at the venue's concession stands, then pack your own snacks like fruit or a nutrition bar to munch on while waiting in line.
Just be vigilant and stay away from raw, spicy or simply suspicious-looking foods that don't hold up in our humid weather. Hygiene is key. Because remember, toilets at concerts venues are never quite the place you want to be holed up in.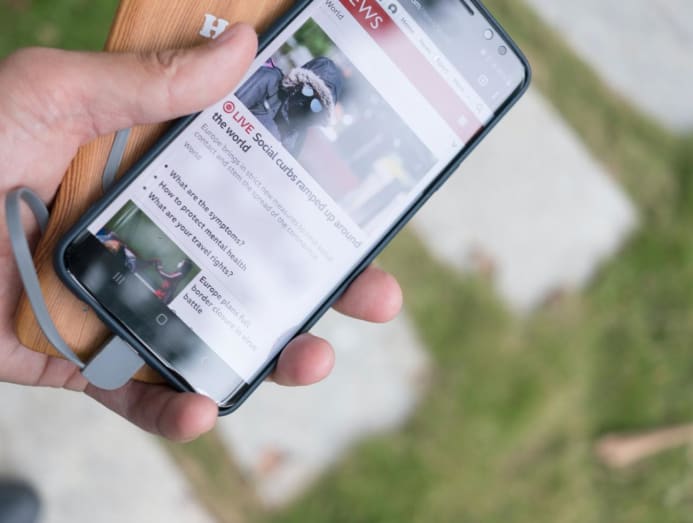 TIP 4: CARRY A SMALL BAG WITH ESSENTIALS
A clear crossbody bag is most ideal as it makes bag checks at the venues fuss-free and seamless.
Also only bring what you need – nothing more, nothing less. We suggest some cash, loose change, a credit/debit card (which can double up as an EZ link card), your phone, along with a portable battery charger. 
And wet wipes – these are a must! Music festival hygiene isn't exactly of a high standard (see Tip 3 and toilets). Hygiene is, as always, key.
And even as Singapore has gone maskless officially, it's also good to keep one in your bag and some hand sanitiser.
TIP 5: PRE-PLAN TRANSPORTATION TO AND FROM THE VENUE 
Getting a taxi, bus or MRT right after a sold-out concert arguably rates right up there as one of the most frustrating things to do.
Not only do you have to pay an obscene amount just to get your ride request accepted via Grab or Gojek, they many end up cancelling on you within five to 10 minutes of accepting.
Our suggestion is to make plans to wait it out with friends after the concert, to avoid getting stuck in the throng of people heading to the bus stop or train station. Or come prepared with comfy shoes to walk about 1km from the concert venue before attempting to hail a cab or take public transport. Just be sure to check last train and bus times. 
You could also pre-book a car a day before the concert so you are assured of a ride home.  And have somebody that you can call just in case anything happens and that you can get home safely.