What to expect at this year's Mid-Autumn Festival at Gardens by the Bay
This year's festivities – taking place from Sep 18 to Oct 4 – will feature both onsite and online activities, with performances, a mooncake demonstration and six lantern sets, including one meant as a floral tribute to healthcare workers.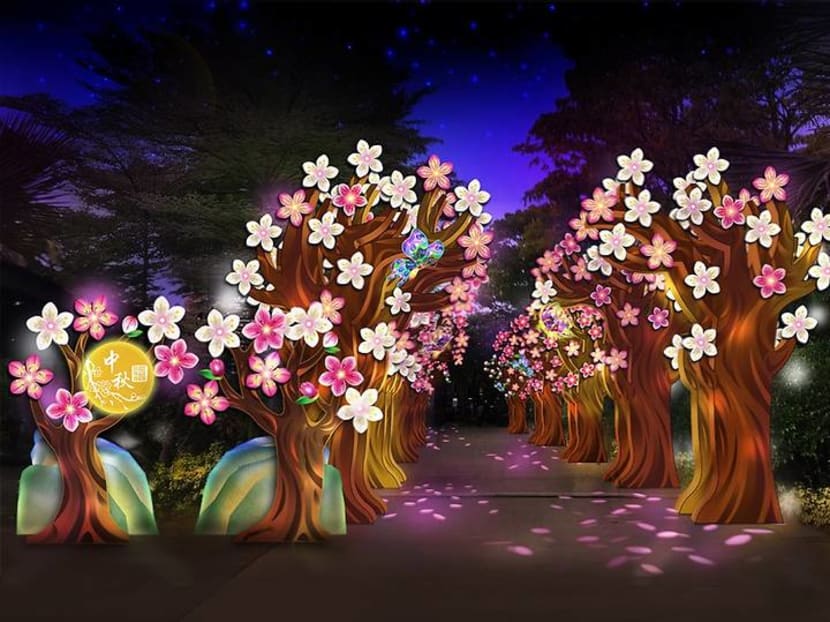 Gardens by the Bay is celebrating Mid-Autumn Festival a little differently this year amid these extraordinary times with a mix of both onsite and online offerings.
Along with six lantern sets that will be lit up at the venue during the festival from Sep 18 to Oct 4, there will also be a host of online programmes that can be enjoyed at gardensbythebay.com.sg/midautumn.
This year's themes are family reunion and unity in the community with one special highlight being the Apricot Grove lantern showcase. 

This floral tribute to healthcare workers is inspired by the Chinese fable of Dong Feng, a skilled medical practitioner, and features apricot flowers in various stages of blooming with gobo lighting effect to simulate falling petals.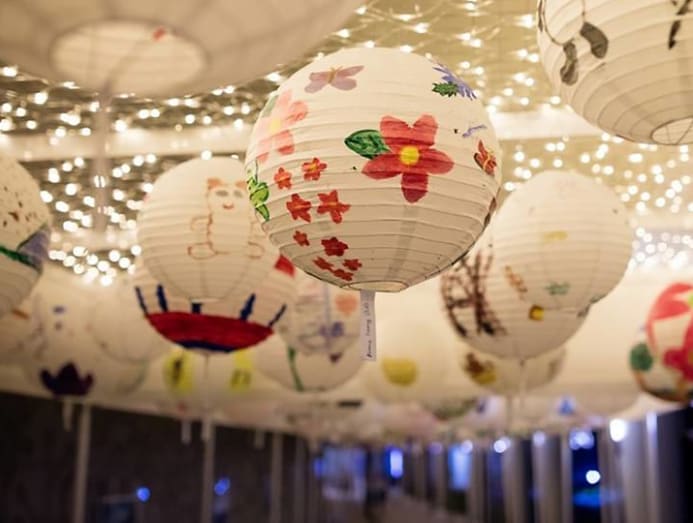 Continuing with the theme of unity, look out for the Colonnade of Lights and Illuminations of Joy at Supertree Grove and Flower Dome, which together feature close to 2,000 lanterns that were hand-painted by local community groups and social service organisations, as well as Gardens by the Bay's senior staff and volunteers.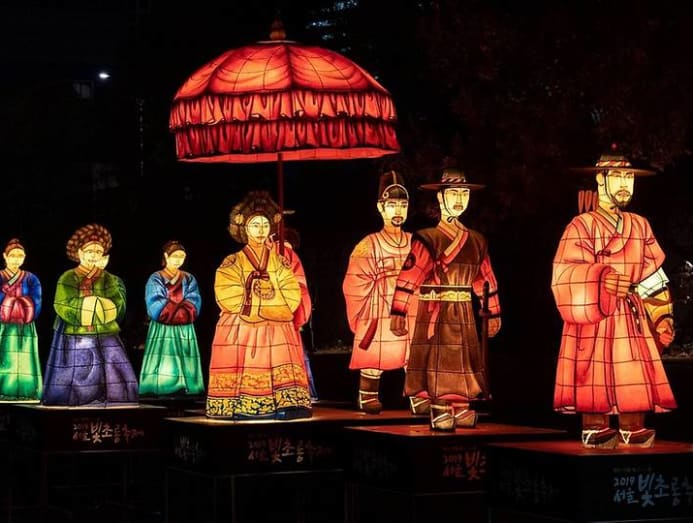 And don't miss the Royal Family's Walk at Supertree Grove, which depicts a royal procession of the king and queen in the early Joseon Dynasty in Korea. This was first displayed at the Seoul Lantern Festival last year, and is made of hanji, a Korean traditional paper created using the bark of the mulberry tree.
If you can't make it down to check out the lanterns in person, you can still catch a virtual preview online.
Other online activities to enjoy include performances by award-winning flautist and composer Rit Xu and Chinese dance duo Li Ruimin and Zheng Long; a snowskin mooncake demonstration by People's Association and Chinese craft tutorials such as how to make a good-luck knot. These will be available from Sep 18 to Oct 4 as well.

The Gardens by the Bay Mid-Autumn Festival 2020 will take place from Sep 18 to Oct 4 with the lanterns lit up from 7pm to 10pm daily.