No Halloween Horror Nights? We went on a creepy Singapore tour instead
With Universal Studios Singapore's HHN cancelled, why not try a walking tour of Singapore's war sites, complete with creepy real-life tales. Don't forget to watch the video!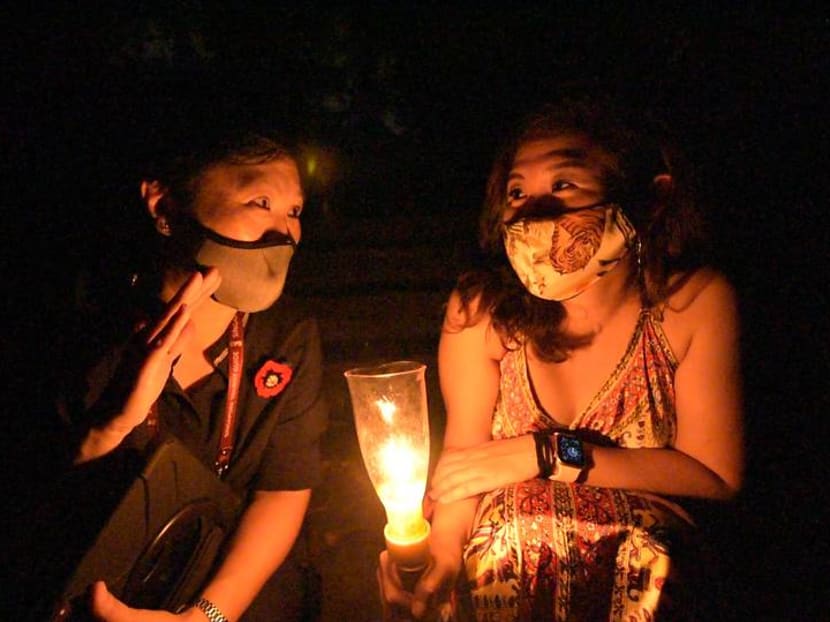 With Universal Studios Singapore's annual Halloween Horror Nights (responsibly) cancelled for the 2020 season because of COVID-19, we won't be surprised if Singaporeans are scrambling to get their cheap thrills and goosebumps going elsewhere.
Thankfully, there are a handful of tours out there to help you do just that. We decided to try one of these out – and even got a blast from the past as a bonus.

With Universal Studios Singapore's Halloween Horror Nights out for 2020, we decided to try a walking tour of Singapore's lesser-known war sites, complete with creepy real-life tales.
The one we took, called Creepy Tales Of Singapore, was equal parts history and spooky night tour that explores sites where World War II battles and massacres took place.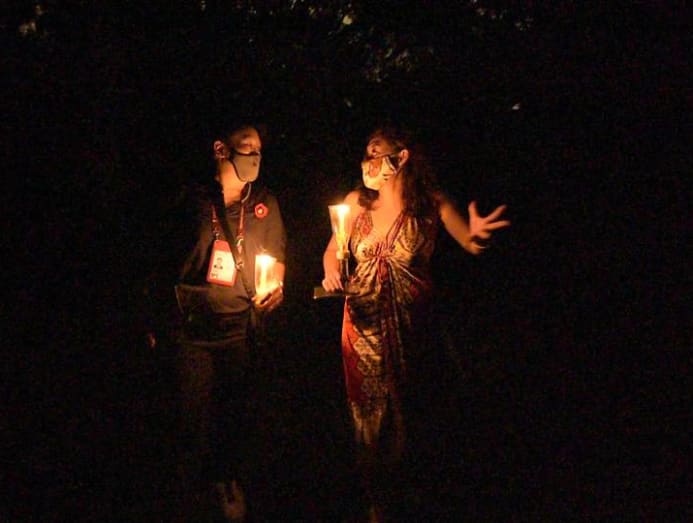 Walking around the island's most atmospheric, unlit (yes, no lights in the Garden City!) areas in the wee hours of the night sounds evocative enough. But with tales of ghosts and sightings en route, including "a disappearing old auntie in the toilet", those looking to do something different this Halloween will feel more than a little spooked. 
Organised by business partners Jasmine Tan and Stanley Foo who run local company Oriental Travel and Tours, the tour took us to Kent Ridge Park and Labrador Park before ending up at Bukit Brown Cemetery.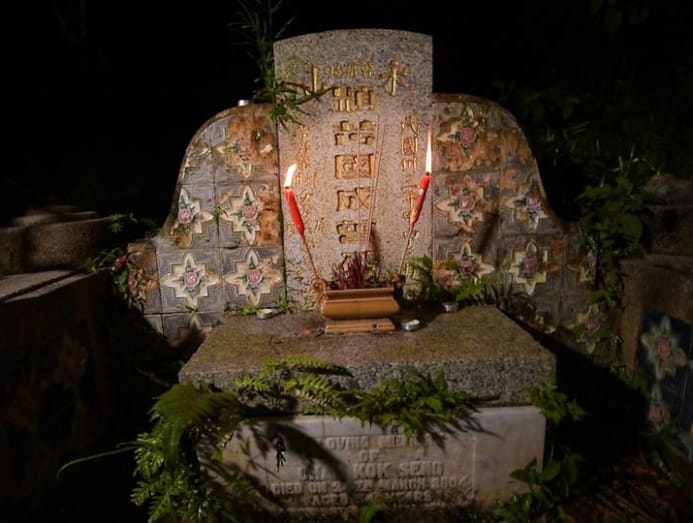 The pair developed it as part of the Singapore Tourism Board's Tour Design Challenge, which helps operators come up with new local tours. 
Naturally, this tour is different from your traditional haunted houses and typical horror movies – don't expect jump scares and eerie music during the three-hour tour.
Instead, it taps on good ol' innate fear and trepidation that comes from hearing real-life anecdotes of hair-raising encounters alongside the storied history of the sites visited.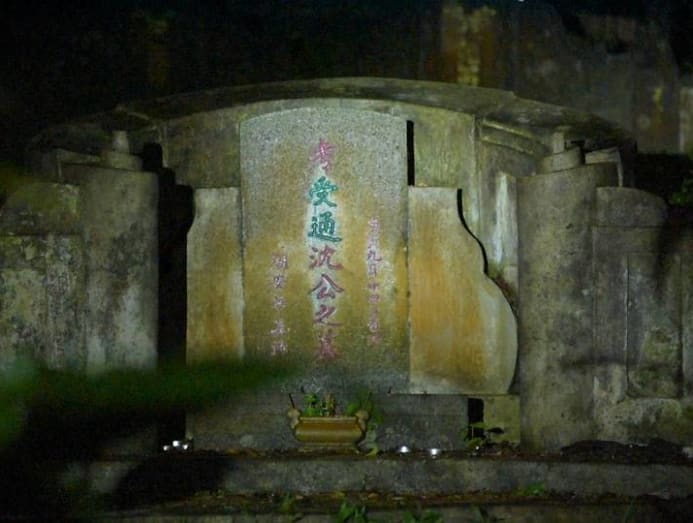 And because it's all in real time and real life, you might have an unexplainable encounter of your own. Is that extra footsteps I hear? What's that rustling behind the leaves? Am I seeing shadows? Has this slight breeze been blowing all along? Why are the hairs on my arm standing? Who knows?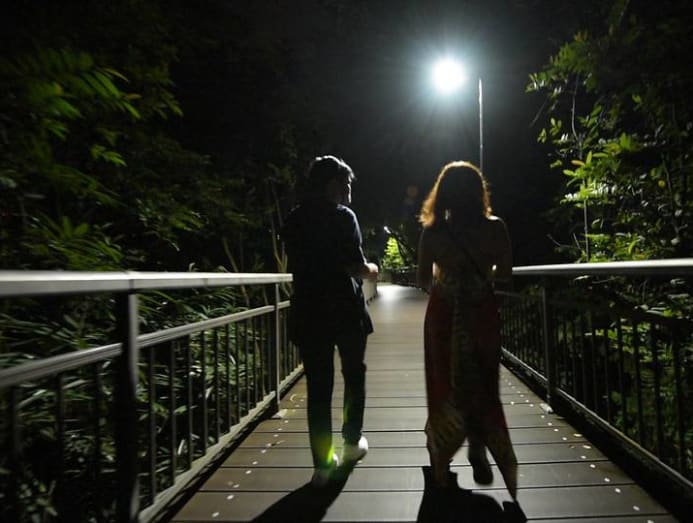 At Kent Ridge Park, you'll be taken on a long bridge in a secluded and quiet hill and told the story of war hero Lieutenant Adnan Saidi, who bravely led troops in a ferocious fight against invading Japanese soldiers in what is today known as the Battle of Pasir Panjang. Sadly, he was eventually captured, hung from one of the very trees you'll find yourself standing by – and, erm, bled to death.
At Labrador Park, the guide will also take you to the spot where Japanese soldiers executed Chinese males in the notorious Sook Ching massacre. (For history buffs, this is only one of the sites – it also took place in Changi Beach and Punggol Point.)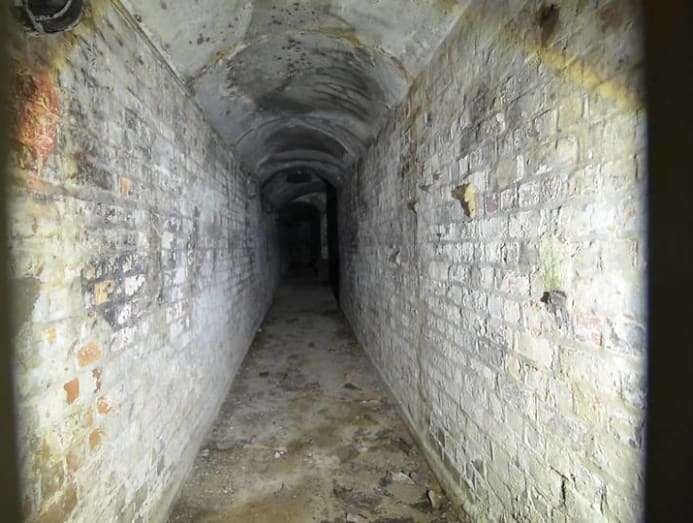 It is here, at Labrador Battery, which formerly housed World War II guns, that the guide will also offer up the use of electromagnetic field (EMF) detectors  – tools commonly used by paranormal investigators – to those who want to try and detect any supernatural presence.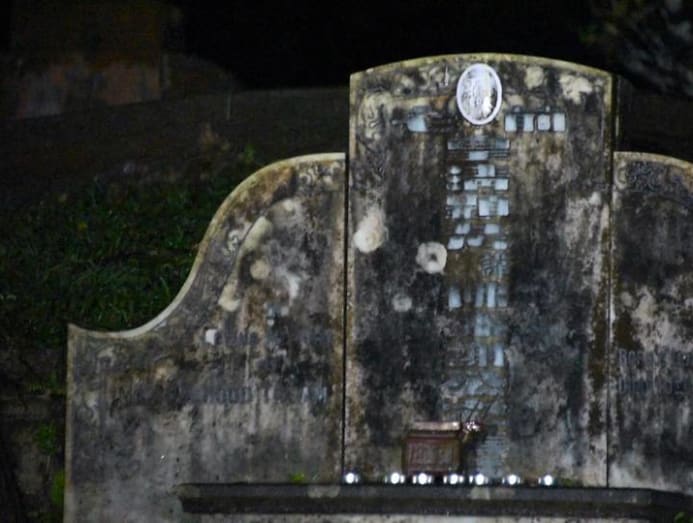 Finally, no creepy tour will be complete without a night walk through a cemetery. And yes, Singapore's very own Bukit Brown Cemetery can be both surprisingly peaceful and eerie at the same time.
Believed to be the largest Chinese graveyard outside China, Bukit Brown Cemetery had around 100,000 graves (before recent exhumations), including those belonging to hundreds of early Chinese immigrants.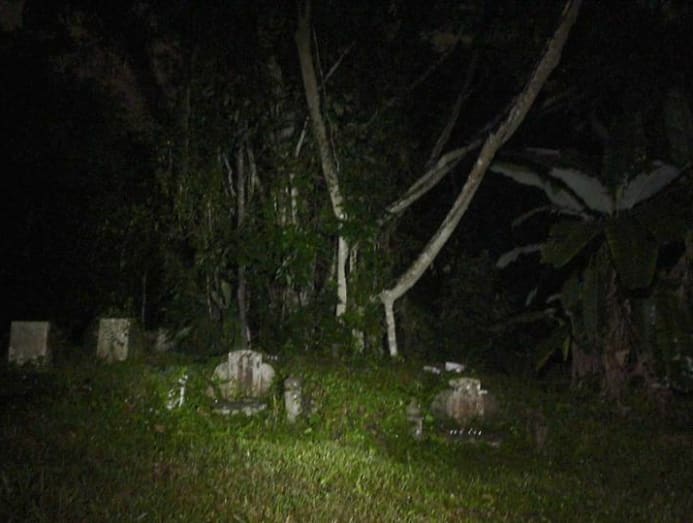 Many famous and important people of different classes and origins are buried here, including Dr Lee Choo Neo who was Singapore's first practising female doctor and the aunt of late Prime Minister Lee Kuan Yew.
One pro-tip: Do dress comfortably for Singapore's humidity, although fancy Halloween costume dress-up would make for great photos. For ease, transport between all the locations on this tour is provided, making things altogether more comfortable and fuss-free. 
The tour begins at 7pm at Haw Par Villa MRT station and ends at hawker centre Adam Road Food Centre, where participants can reward themselves with supper while being "debriefed" by the guide.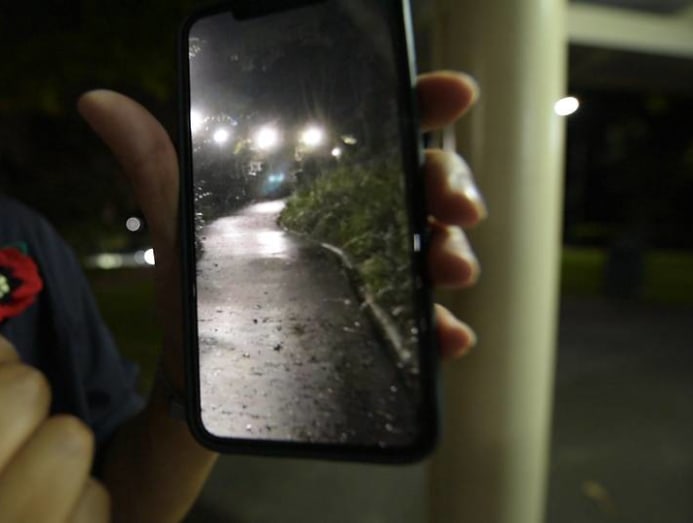 With Oriental Travel and Tours' co-founder Tan serving as our passionate and eager guide, her mastery at sharing real-life anecdotes of suspicious encounters and knack of overall ghost story-telling combined with extensive knowledge of lesser-known Singapore facts proved a sure-fire way for a chilling night out. 
And proof that Creepy Tales Of Singapore is a fun way to get spooked this Halloween (or any other time), with its alternative take on what truly is night life in Singapore. And hey, it's always a bonus when you get a little history lesson thrown in. 
The Creepy Tales Of Singapore tour is available every Wed to Fri at S$150 per person. Check out https://oriental.tours/ for more information.