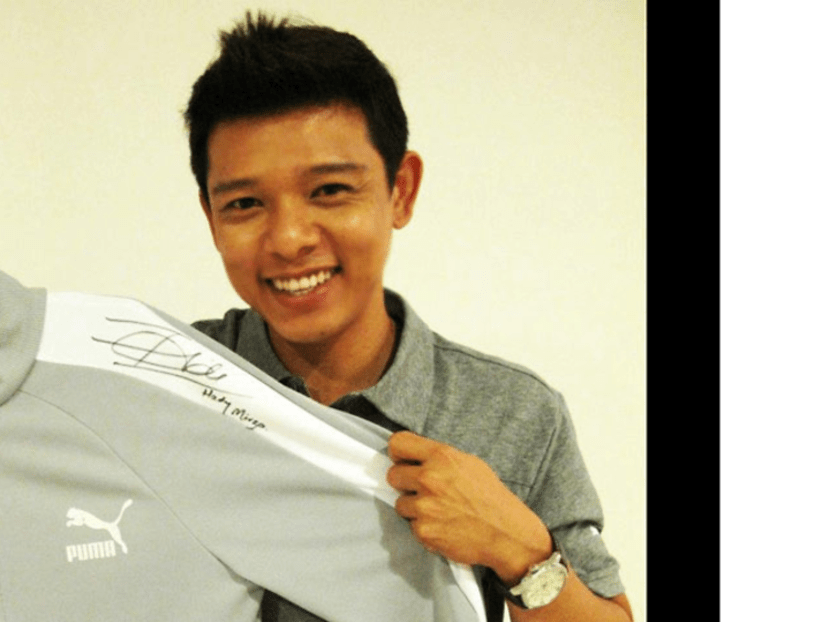 Former Singapore Idol Hady Mirza is making his comeback on Malaysian reality singing series Gegar Vaganza, according to Star2.com.
This comes after 39-year-old's trouble with the law in 2018 when news emerged that he was arrested after being caught at a land immigration checkpoint for offences involving the drug marijuana, and later sent to the Drug Rehabilitation Centre (DRC) in the Changi Prison complex.
Mirza, whose real name is Muhammad Mirzahady Amir, rose to fame after winning the second season of Singapore Idol in 2006. He went on to become the first Asian Idol in 2007, and released two albums in 2006 and 2009, with the first achieving platinum status within four days of its release. After two albums, he went on hiatus starting in 2012.
"I decided to stop because I didn't know where my career was going," he told Star2.com. "There were other personal reasons too. I thought that if I wasn't comfortable doing it, I might as well not do it – because when you do something, you have to put your heart and soul into it."
The singer-turned-entrepreneur-turned-Grab driver  reportedly didn't take on any jobs in the music industry during his time away, focusing on growing his other businesses instead.
"Some were good, some failed," he revealed of his ventures. "It's a valuable learning experience for me. There were a lot of people who tried to get me to join their companies, but unfortunately the companies went down after a few months.
"So I started my own business, a small F&B with my wife. We set up a simple pop-up shop at various events, selling food stuff from snacks to curries."
He explained that he's now taking small steps towards returning to music. "When I was around 20, even before Singapore Idol, I was part of a band and I remember I was so happy then. We would sing all kinds of songs, all kinds of genres. So this year I got back on stage with them, to feel happy like I used to last time. That's all I was interested in."
It was when he got the call to audition for the 6th season of Gegar Vaganza – a competition featuring seasoned singers who have stepped away from the spotlight – that he felt it was the right opportunity.

Despite his track record at these competitions, Hady says he feels no pressure to keep up his winning streak. "You're just supposed to enjoy yourself and soak up the energy from the audience," he added.
"I've never aimed to win. Even in Asian Idol, I just remember singing with friends from Indonesia, Malaysia, Vietnam, India, and so forth. We just had fun."