Singapore jewellery brand The Mindful Company closing on 'a high note'
Fans of the brand, which creates reminder bracelets with uplifting messages, have about a month to place an order.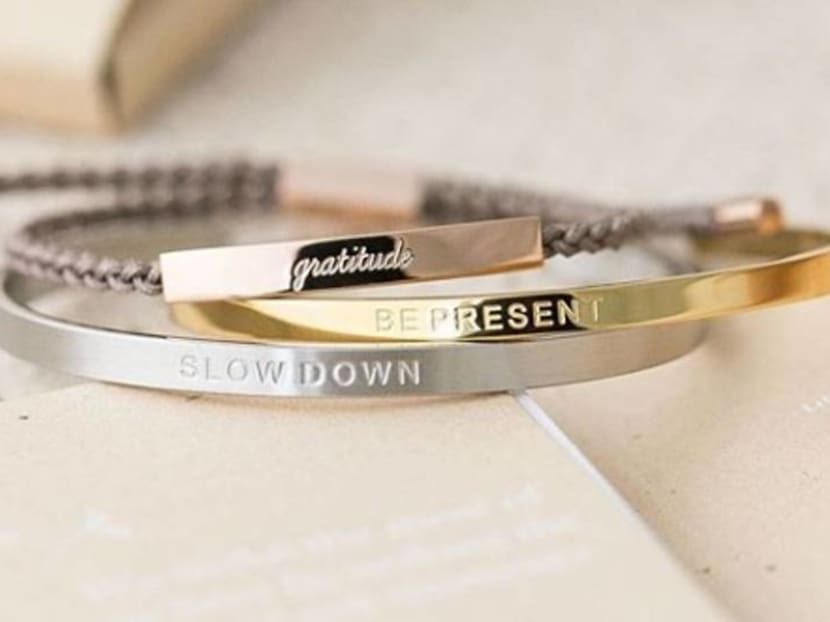 The Mindful Company has announced that it will be ending its business on "a high note".
The Singapore jewellery brand, which produced pieces that featured inspirational messages, posted the news on its social media pages late Sunday night (Feb 23).
Fans of the brand have until Mar 23 to place orders online before the business closes.
The company wrote in the post: "To our dearest friends, it is with hearts full of gratitude that we announce the end of our journey with The Mindful Company. We thank you, our beautiful community, for joining us on this amazing ride."
It was accompanied by a photo explaining the journey the company has been on since its inception in 2015, including being stocked in over 20 stores across five countries and shipped to over 50 countries.
The company was also a registered social enterprise with the Singapore Centre for Social Enterprise, and raised more than $30,000 for community programmes.  
"With all these memories and milestones achieved, we have decided to end our journey with The Mindful Company on a high note," it said. "From the bottom of our hearts, thank you."
The company was started by Ciara Yeo and Wen Ling Lim, who both grew up in Australia but met in Singapore.
The news of the upcoming closure was met with disappointment by fans.

One user wrote on Facebook: "The 'how are you today' bracelet is the first piece of jewelry my boyfriend gave me after I finally confessed to him how I was going through a really hard time in my life, thank you for the reminder that I am loved and to check in with myself!"