Immersive performances, art installations and other things to expect at Singapore Night Festival's 'Rebirth'
The festival's 13th edition seeks to reimagine the Bras Basah.Bugis precinct "in a whole new light" with a range of performances and art installations. It will run at various locations across the neighbourhood from Aug 19 to 27.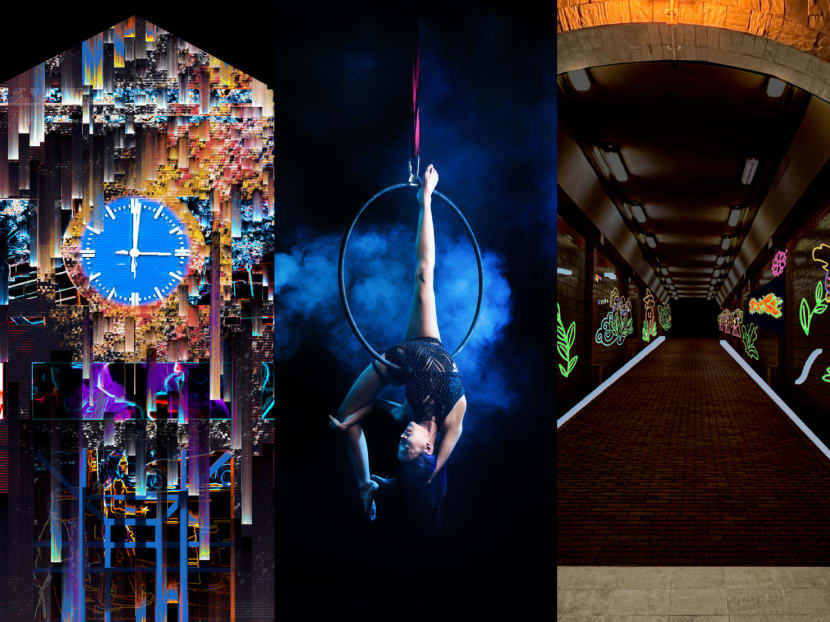 It'll soon be time again to celebrate the night: The Singapore Night Festival (SNF) is making a long-awaited comeback after two years for its 13th edition, aptly themed "Rebirth", from Aug 19 to 27. 
The festival teases more than 55 experiences across the Bras Basah.Bugis precinct and covering spaces from Armenian Street and Fort Canning Hill to Raffles City. These include six projection mapping installations, 14 Night Lights installations, performances, experiential programmes and food and retail experiences.
In a press release, festival organisers National Heritage Board (NHB) said the range of installations, performances and experiential programmes will "illuminate the lesser-known stories in the heart of Singapore's multi-dimensional arts and heritage precinct". 
Along with a feast for the eyes, this year's festival promises treats for the mind as well, with masterclass workshops on design processes and skills needed for projection mapping installations for selected local artists. 
Festival director David Chew, who's helming the event for the first time this year, said: "As Singapore progressively emerges from the pandemic, we found the theme for this year's festival fitting to symbolise Singapore's recovery and mark the new path we are charting. 
"Since its inception in 2008, SNF has grown to become an iconic night-time arts and culture festival which celebrates the history, heritage and diverse communities of the Bras Basah.Bugis precinct. We invite all Singaporeans to immerse in the magic of the night, reimagine familiar, everyday spaces, and celebrate the multifaceted precinct together." 
Imagine immersing yourself in the lights as you and your fellow festival-goers ooh and aah over the diverse installations. Make your way past lights splashing colour onto building facades while live music fills the air.
Here are some highlights to look forward to: 
IMMERSIVE THEATRE PERFORMANCE
Ever felt like your life is a movie? The performance Cathay Hotel: The Curse Of The Missing Red Shoe takes that to a whole new level, bringing cinematic imaginations with memories of old Singapore in a re-creation of the historical Cathay Building. The "anti-fairy tale" will see iconic characters from old Cathay films such as Pontianak, Orang Minyak and Mambo Girl. 
Dates: Aug 19, 20, 26 and 27 (7.30pm, 8.45pm and 10pm); and Aug 24 and 25 (7.30pm and 8.45pm) 
Venue: Cathay Green 
Ticket: S$33 per person, S$112 for a bundle of four tickets. Early bird prices at S$24.50 per person from Jul 21 to Aug 2); details here. 
LIGHTHOUSE AT RAFFLES CITY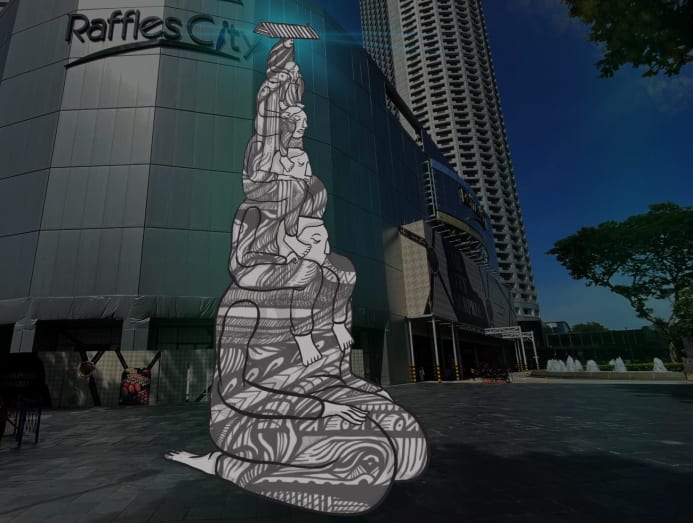 You might be familiar with local artist Speak Cryptic's works from his murals at The Projector. His installation for the festival is inspired by a lighthouse and makes nods to the Bugis community and their rich history. The tower, made up of five figures sitting on one another, channels the value of bergotong-royong ("cooperation" in Malay). 
Dates: Aug 19 to 27 (7.30pm to 12am) 
Venue: Raffles City 
Ticket: Free; details here. 
SONIC STORIES ON QUEEN STREET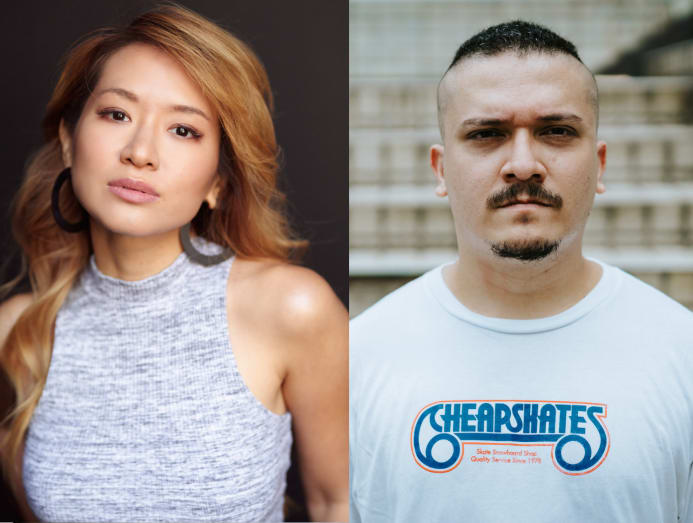 Join local musicians Inch Chua and Tim De Cotta in an aural history of Queen Street from the 1880s to the present day with a cast of characters from Indian washermen and women, an auntie who lived through the Japanese Occupation and a seasoned pole dancer. The stories will be told in a "roving theatre" through the historic road.
Dates: Aug 19, 20, 26 and 27 (8.30pm and 9.30pm) 
Venue: Various locations along Queen Street 
Ticket: Free; details here. 
REVISIT FORBIDDEN HILL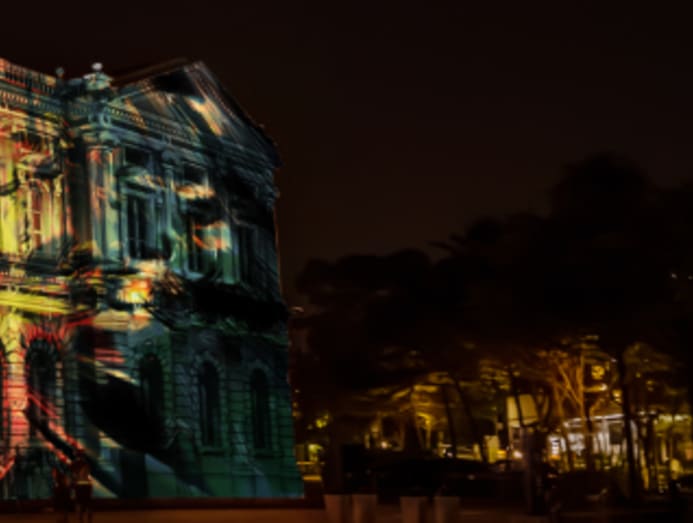 Hungarian projection mapping production studio Maxin10sity will be turning the National Museum of Singapore's facade into a visual tapestry upon which they'll bring the legends surrounding Fort Canning Hill, which was previously called Forbidden Hill (Bukit Larangan in Malay). The projection showcase will present locations like the royal bath at Fort Canning Park and the legend of Badang from the Malay Annals.
Dates: Aug 19 to 27 (7.30pm to 12am) 
Venue: National Museum of Singapore 
Tickets: Free; details here 
For more information on all events, visit the Singapore Night Festival website.