Phua Chu Kang, NDP songs, nasi lemak: Singapore pop culture courses we'd love to see being taught in schools
New York University has a course on Taylor Swift and there are lots of courses dedicated to Harry Potter and Star Wars. In the spirit of fun and creative thinking, we thought of a few potential courses we'd like to see being taught here.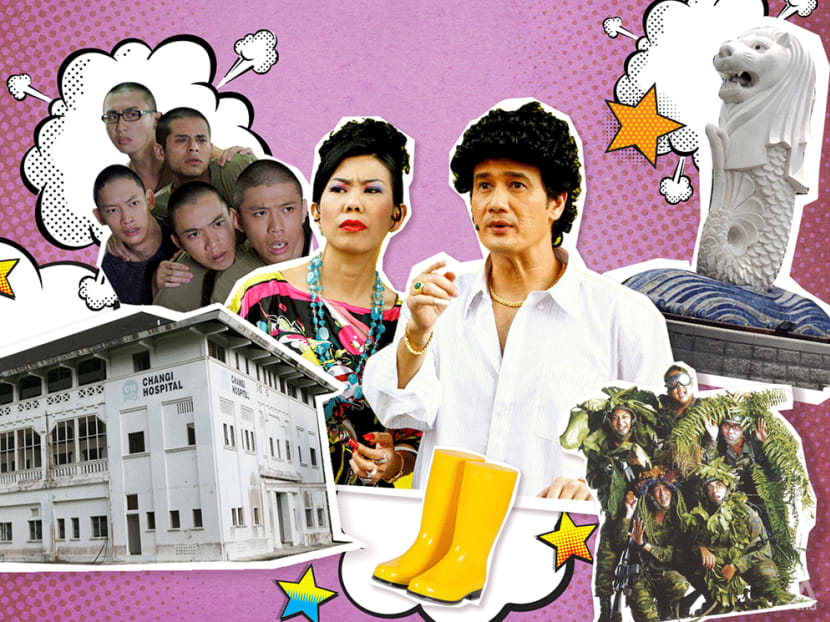 For one reason or another, pop culture has come to demand academic inquiry at the tertiary level. From New York University's course on Taylor Swift to countless other schools' classes centred on popular franchises like Star Wars, Lord Of The Rings and Harry Potter, they're practically everywhere. 
Of course, Singapore universities aren't far behind. The National University of Singapore has a module on popular culture throughout history, for example, while Nanyang Technological University offers a course on mental health as shown in film and literature.
But what if we had areas of study completely dedicated to Singaporean pop culture? We put on our thinking hats and came up with some courses we think would be fun to take. What do you think, prof?
HANTU HISTORIES: CHILLS AND THRILLS FROM PAST TO PRESENT
Who doesn't love a good spook? If the proliferation of supernatural elements by way of horror movies, podcasts and stories is any evidence, Singaporeans surely live for it.
A course on local horror could examine our fascination with the things that go bump in the night and, ahem, the evolving sociohistorical contexts that underlie their transformations. We could have weekly lectures focusing on one type of ghost or local horror story: The pontianak, World War II ghosts and school hauntings, the options are endless. 
And of course, we'll need to have a field study thrown in, right? What about a night, or two, at the old Changi hospital?
ARMY DAZE TO AH BOYS: LIGHTS, CAMERA, NATIONAL SERVICE!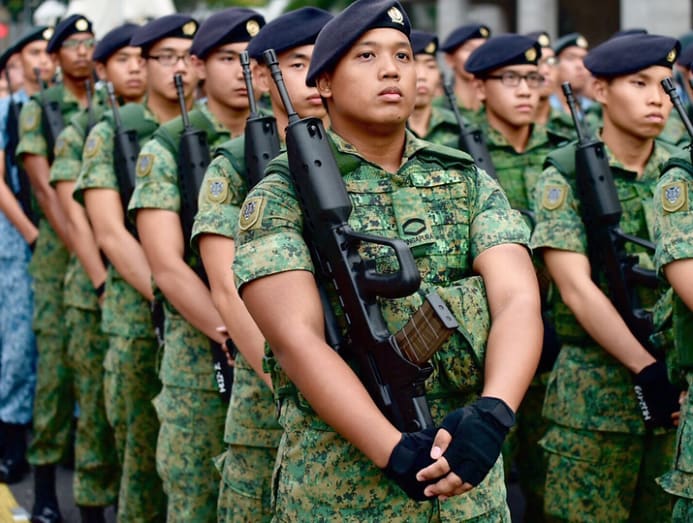 There's no doubt about it: National Service (NS) occupies a big part of our shared consciousness. If you need evidence, look no further than films about the army coming out once every few years like clockwork, and all that social media chatter that erupts ever so frequently (hi, Jo Schooling)
From Army Daze and Ah Boys To Men, to grittier flicks like 23:59 and Pulau Hantu, students could look at the ways NS has captured our imagination.  
Of course, no good class about military films is complete without getting some dirt under your nails. How does a simulated outfield experience on Pulau Hantu sound?
THE MANY FACES OF THE MERLION: A CHARACTER STUDY
What's half-mammal, half-fish and full muse for way too many creative works? A course on the Merlion and its multiple representations could look at how it has evolved over the 50 years since its inception. Think corporate imagery, tourist campaigns, nation-building poems and even overtly sexual fiction (we're not judging, promise) and... an anime superhero. Yes, we were surprised, and yes, you should search him up.  
What good is a class on representations without, you guessed it, a creative project? This could allow students to flex their artistic muscles and reinterpret the Merlion in their own way. Just, keep it PG-13, please.
HOW TO WRITE AN NDP SONG IN 65 STEPS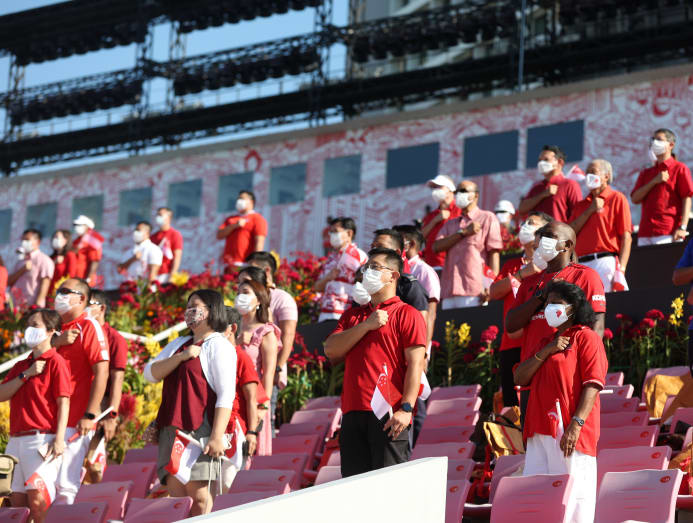 We've all teared up in emotion listening to Kit Chan belt out Home – if you said no, you're lying. You might have even shed confused tears when 2013's One Singapore came out. We sure did, and that's okay.
What makes some of our National Day Parade (NDP) theme songs good, and is this a process that can be replicated? A dedicated songwriting course could answer both questions, engaging with the likes of Stand Up For Singapore and last year's The Road Ahead to look at what goes into churning out well-loved tunes.
A live concert at the Esplanade with students' adaptations of theme songs would make for a fun final assignment, don't you think?
USE YOUR "BLAIN": THE LINGUISTICS OF PHUA CHU KANG
You know him for his mole, mop of permed hair and iconic yellow boots (which we think are worthy of an elective on functional fashion). But Phua Chu Kang has undeniably had a profound impact on how Singlish is seen and used. Weekly lectures could look at how the contractor, who's popular in Singapore, JB and (some say) Batam and how he uses language to relate to the people around him. 
We think a presentation on sociolinguistics, with a re-enactment of any of the show's scenes, would be a great final assignment. Gurmit Singh could also be a guest, just so students don't pray pray.
MASTERING METAPHORS: ANALYSING DIALOGUE ON SINGAPORE TV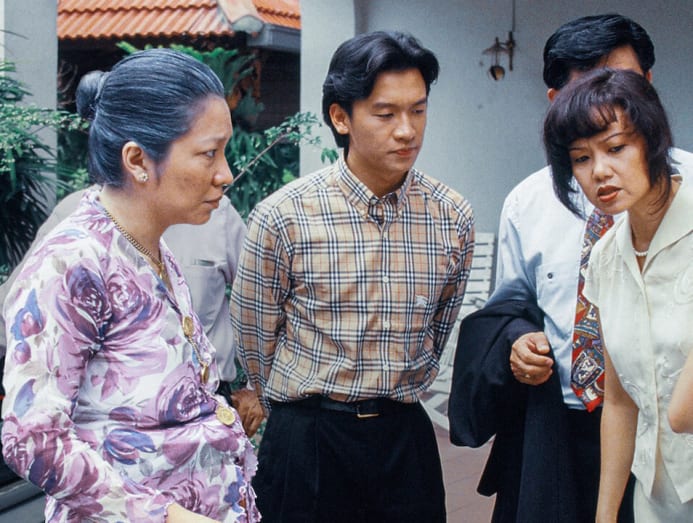 When she said "I'll crrrrrrush you like a cockroach" all those years ago in Masters Of The Sea, what did Margaret Chan really mean? What about the narrative functions that Moses Lim tapped on when he started each episode of Under One Roof with "This reminds me of a story! Long before your time, in the southern province of China..."? A practical criticism class on some of local TV's most iconic dialogues could offer students the chance to peel back the layers of meaning behind the lines. 
A creative reinterpretation of any of these dialogues into posters, a musical piece or even a whole new screenplay could prove to be a fun way to further explore the poetry that goes into them.
OI WHO TOOK MY NASI LEMAK?: A CROSS-CULTURAL CULINARY JOURNEY 
We know for a fact that Singaporeans are proud foodies, who're also possessive to a fault of local cuisine.
From laksa to nasi lemak and roti prata, we aggressively claim collective ownership of dishes and don't take kindly to "healthier" reinterpretations or other countries saying they came up with them first. What do you mean the sambal's "too greasy"? And no, we came up with it first, how dare you.
This class could focus on the journeys that popular dishes have taken into and out of Singapore since the pre-colonial period, and try to give students a deeper understanding of what constitutes a "local" cuisine. Cue: Malaysia vs Singapore vs Indonesia debates. Oh, and don't forget the whole Peranakan issue, too.
Of course, a class on food wouldn't be complete without trips to different hawker centres and food courts every week for students to conduct rigorous eating - we mean, field investigations.