Singapore's safe distancing robodog gets a shout-out from Stephen Colbert
It also gets compared to the creepy robot dog in a Black Mirror episode and Colbert brings out his alternative – The Bennybot 9000.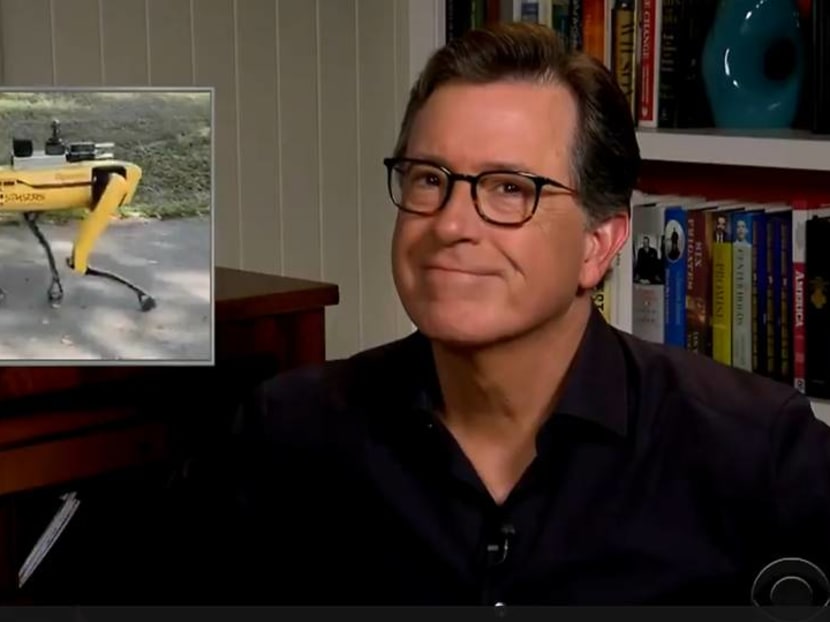 We guess it was only a matter of time before SPOT, Singapore's safe distancing robodog, made it on US television – and trust Stephen Colbert to point out what Netflix bingers have been pointing out all along.
Is that the Black Mirror dog?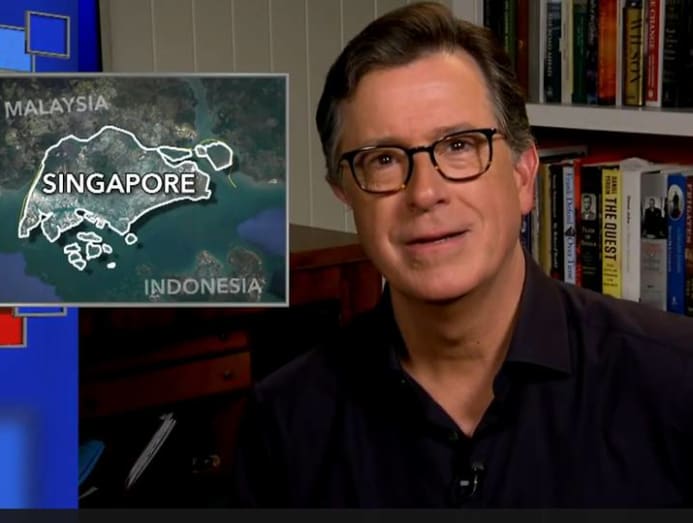 In the latest episode of The Late Show With Stephen Colbert, the American host and comedian featured a small segment on the robodog.
"Robot dog enforcement – that must be so cool!" he began, before showing a brief footage from the Black Mirror episode. Oops.
"I'm sure the real robodog looks and feels absolute nothing like that robot whatsoever," he continued, before cutting to a video of SPOT.
"And we're all gonna die," he deadpanned, before adding: "At least this one's a jaunty yellow."
But Colbert didn't stop there and suggested it would have been better if the dog was "cuter, cuddlier and less dystopian."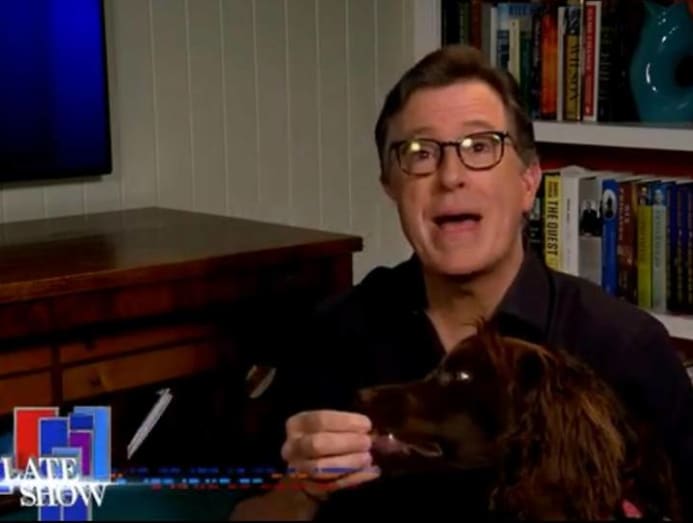 His alternative? Colbert proceeded to bring out "The Bennybot 9000", aka, his own adorable, real-life dog, Benny.
"Benny is ready to be deployed in public parks where he will spread his message of safety and eat picnic, steal your shoes and bite your thighs. You're welcome."