Singapore's Jasmine Sokko wins Best Southeast Asia Act at MTV EMA
The singer-producer beat acts from Malaysia, Indonesia, Vietnam, Thailand and the Philippines to be the first local artiste to ever win this award.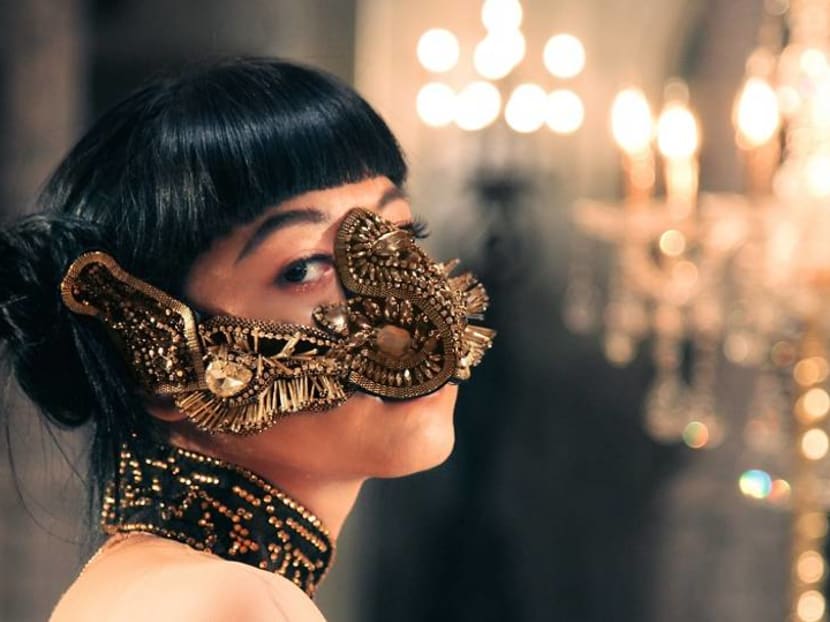 Singapore singer-producer Jasmine Sokko has won the Best Southeast Asia Act at the 2019 MTV EMA. She beat five other acts in the category to be the first local artiste to win the award.
The first-time nominee bested Jannine Weigel from Thailand, Moira Dela Torre from the Philippines, Rich Brian from Indonesia, Yuna from Malaysia and Suboi from Vietnam.
Other Singapore nominees from past years include Olivia Ong (2013), Stefanie Sun (2014), The Sam Willows (2015, 2017, 2018) and Gentle Bones (2016).
The announcement for Sokko's win was made ahead of the Nov 3 award ceremony in Seville, Spain. Sokko, who is signed to Warner Music Singapore, was at the event.
In a statement addressing the win, Sokko said: "I still can't believe this is happening! I'm thrilled, over the moon, beyond grateful and above all, I feel so undeservingly loved. To everyone who voted, thank you all a million. To my label family at Warner Music, thank you for believing in me. To MTV Asia and MTV EMA, thank you for this award."
She added: "Sometimes I look back and can't believe how much has happened in the past year. I always believe that it's important to challenge the status quo. Just because nobody has done something before, doesn't mean it's not possible. The past year has made me foresee a future in the Singapore music scene that I want to be a part of building. May the ceiling of mine today be the floor of tomorrow's generation."
The 23-year-old (she turns 24 on Nov 8) made her debut in 2016 with the song 1057 and has since released two chart-topping singles: Hurt and Tired. She placed fourth in the Chinese electronic music competition Rave Now earlier this year where she was the only Singaporean – and the only woman – taking part.
She told CNA Lifestyle at the time: "It was clear to me that Rave Now is but a stepping stone towards my dream, and coming first doesn't mean you're better than the rest."
This year's MTV EMA was hosted by Becky G and featured performances by Dua Lipa, Green Day, K-pop band NCT 127 and other artistes. Other winners include Shawn Mendes for Best Artist, Halsey for Best Pop, BTS for Best Live and Billie Eilish's Bad Guy for Best Song.