Singapore socialite Jamie Chua apologises for 'insensitive' Instagram post
The original post detailed her "disturbing nightmare" of how migrant workers were "all rushing into my house". Chua's apology includes details on how she will be making donations to two charities.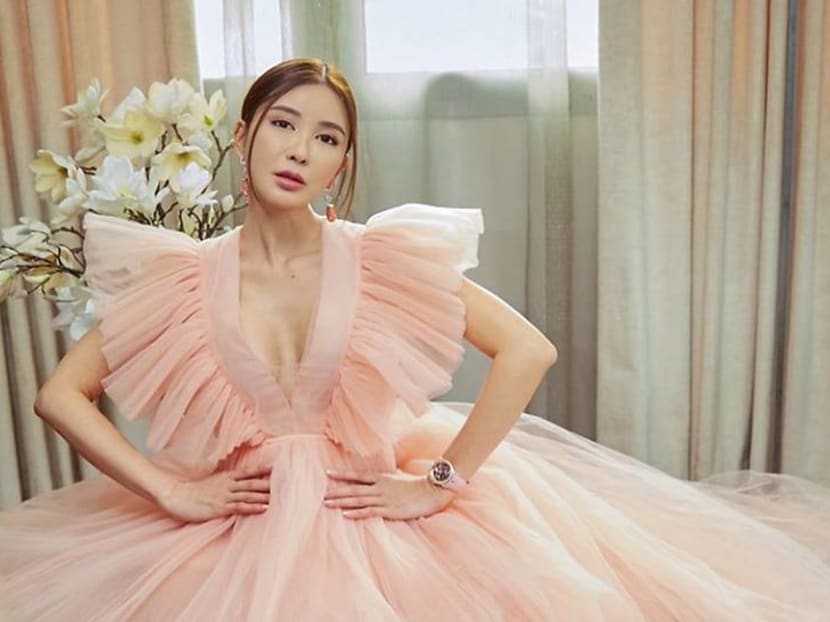 Jamie Chua has posted an apology through Instagram stories about an "insensitive" and "ignorant" post she made on Tuesday (Apr 21).
The local socialite, who has more than one million followers on Instagram, had posted on her IG stories about a "disturbing nightmare" she had.
"I'm sooooo tired today. Woke up at 3.47 am from a disturbing nightmare, dreamt of Indian workers dorm and they were all rushing into my house. Been so affected by the recent cases, I've (sic) suffering from mild anxiety," she wrote in the now-deleted post. "I think I may need another coffee to stay awake today."
The original post is no longer available and has since been replaced by the same photo, this time with the offending portion removed and a "self isolation" sticker in its place instead.
Chua made another post on her Instagram stories later that same day to apologise, writing: "I would like to apologise for a post I made earlier today. While my intention was solely to share how this pandemic has taken a toll on my mental well-being, I realise that it was insensitive and ignorant."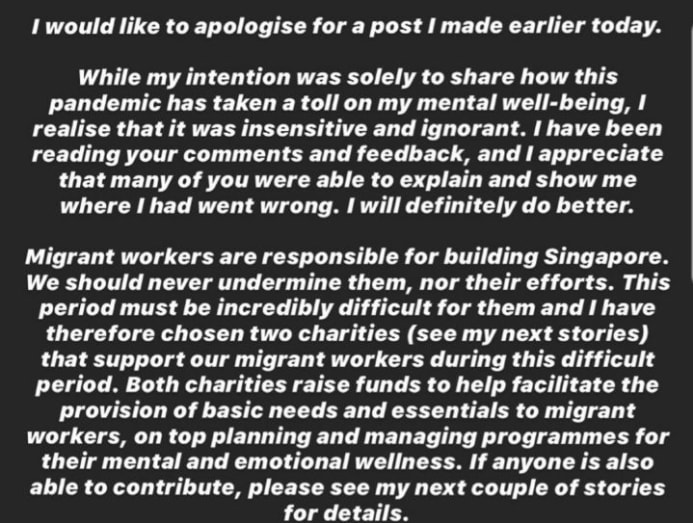 "I have been reading your comments and feedback, and I appreciate that many of you were able to explain and show me where I had went wrong. I will definitely do better," she added.
She then went into detail about how she would be making donations to Ray Of Hope and a fundraiser by Preetipls and UTOPIA to aid migrant worker NGOs.
"This has been a big learning lesson for me, and I hope that this will serve as a reminder to be more sensitive and thoughtful with our words," she wrote.