Creative Capital: The Nanyang Polytechnic entrepreneur fancying up men's fashion
Matthew Gideon is just 27 years old, and has a clientele that appreciates exquisite tailored suits, including Nathan Hartono.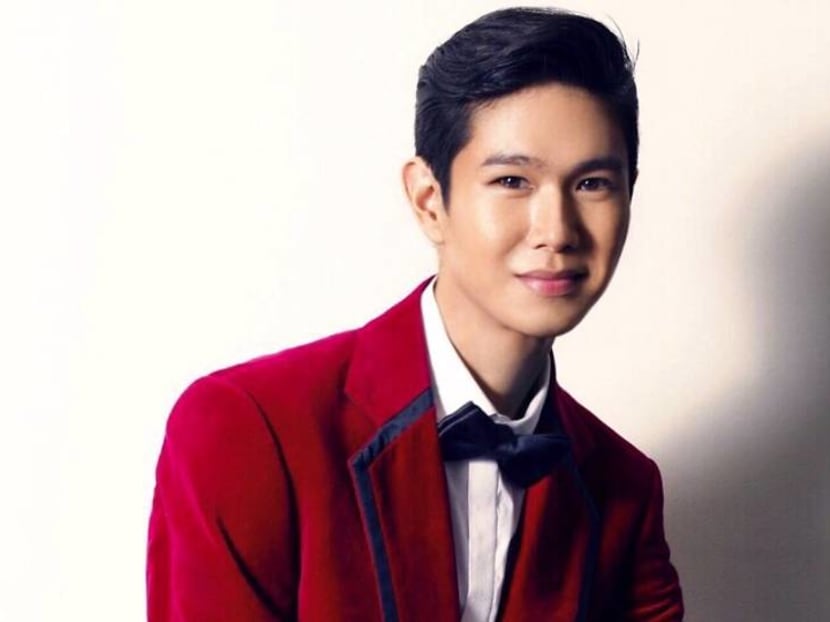 A degree in software engineering is not the usual background for a bespoke tailor. But Matthew Gideon's interest in fashion was ignited concurrent to his enrolment in Nanyang Polytechnic at 17.
Young Matthew could not find, what was in his opinion, the perfect hoodie. Unlike most teenagers his age, who would have been satisfied with the closest thing to the vision in his mind's eye, Matthew started to customise his hoodies. The resulting pieces were so eye-catching that friends urged him to start his own streetwear label.
Good Asian son that he is, Matthew waited until he received his degree and finished National Service. At that point, the then 22-year-old budding entrepreneur had long since traded in his hoodies for more sartorial togs. Matthew established his label – DEBONEIRE – not for the person he was then, but for the person he envisioned himself to be. 
Which is why Matthew decided to focus his business around tailored suits, exquisite, often ornate dinner jackets, and splendid robes.
DEBONEIRE made its debut in 2015. Through his online store, Matthew sells ready-to-wear pieces but is also available to service clients who are looking to commission more bespoke products. The now 27-year-old designer has built up not just a great reputation but an enviable client list, which includes singer Nathan Hartono.
Here, in CNA Lifestyle's series where we speak with creatives making their mark in Singapore, Matthew discusses entrepreneurial challenges, growing up in a grocery store, and his desire to spark a movement promoting elegance.

HOW DID YOU GET INTO TAILORING? DID YOU KNOW THIS WAS WHAT YOU ALWAYS WANTED TO DO?
MATTHEW GIDEON: Most definitely not. In my final years of secondary school, blogs were just becoming a thing. Web design and graphic design hugely piqued my interest to the point of obsession, so I enrolled for a software engineering course.
It was then, for the first time, going to school without having to wear a uniform, that I discovered another interest – putting ensembles together. I've been told that I was picky about my wardrobe choices growing up. Even my pyjamas had to look coordinated.
TELL ME A BIT ABOUT HOW YOU GREW UP.
I grew up spending a significant time of my childhood living with my paternal grandparents in a quaint little neighbourhood in the West. They owned a grocery store, and were very involved in the daily operations. I recall spending afternoons doing my homework sitting on piles of rice sacks, and in times of mischief, I'd be caught poking through eggshells and getting reprimanded by grandma.
I believe it was through spending a lot of time hanging out in the shop and observing daily activities that I got my entrepreneurial spirit. It's also where I learned the concept of managing money. I've been instilled with a prudent mind-set from a very young age.
The only luxury I was allowed was the occasional candy despite having the access to it in grandpa's store, and a new toy train every birthday from the Thomas the Tank Engine series that I was so obsessed with. Other than that, I never had a lot of store-bought toys. Most of them I actually made with the help of my nanny and my mum.
The coolest thing I remember making was a Thomas The Tank Engine made out of hand-painted recycled cardboard boxes that was big enough for me to sit in.
My parents were often told by my teachers that I was a creative and expressive child, and my parents have always been encouraging me to pursue my passions. They even gave me the opportunity to take up violin lessons as well as drama classes when I was younger.
IS SINGAPORE A TOUGH PLACE TO BE A CREATIVE?
If you compare Singapore with the other side of the world, Singapore is a relatively tough place. However, it's important to realise Singapore, in comparison, is such a young country. Europe, for example, has had many more centuries to allow culture and support systems to develop. Hopefully Singapore will catch on soon.
I appreciate that in recent years, our government has been starting to pay attention and offering more support to the creative industry. At the end of the day, there are always challenges that come along with every endeavour. If you're truly creative, you'd be able to find ways to get by.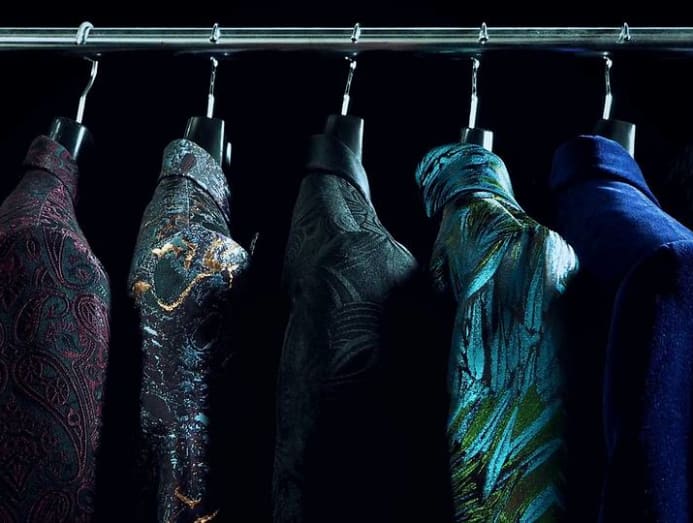 WHAT'S BEEN THE HARDEST PART ABOUT BEING AN ENTREPRENEUR SO FAR?
Starting out was the hardest, especially at such a young age. I truly had no idea what I was in for, but as time went by I learned to manage.
Entrepreneurship is something you learn and manage through practice. No matter how much time is spent studying it in theory, every individual's entrepreneurship journey will be different. Change is the only constant – there is almost always a new fire to fight every day.
Along with that, managing people and managing my own expectations were definitely some of the biggest challenges I faced.
HOW DO YOU FIND NEW FANS AND CUSTOMERS?
I have my friends and customers to thank, who often help me to spread the good word. Then there's social media, of course! We also occasionally organise events in collaboration with other brands and institutions.
WHAT SETS YOUR WORK APART FROM OTHER TAILORS?
DEBONEIRE is more of a design house. A brand with a voice and aesthetic. In addition to regularly putting out collections of ready-to-wear clothing, we launched DEBONEIRE By Appointment, a house-call custom tailoring service we offer, to better meet our client's needs.
Whether it's a fabric of a specific colour, pattern, a jacket cut in a certain way, or simply to make a suit that fits to one's physique, we're there to make it happen with you and for you in the comfort of your own home. From the shape of the pockets, to the colour of the stitches, every element of the clothing item can be customised as you please.

DO YOU CONSIDER YOURSELF AN ENTREPRENEUR FIRST OR A DESIGNER FIRST?
I started out really just wanting to create polished, elegant, clothing for men. Entrepreneurship is something I learned along the way, and it's become more of a mind-set, a way of life. If you had asked me this earlier, I probably would have said designer in an instant, but now I think I function more as an entrepreneur.
WHAT ARE SOME OF THE THINGS THAT INSPIRE YOU?
I have an obsession with the ornate interiors of grand palaces around the world. That has definitely inspired me for the longest time. Other than that, inspiration can come from anywhere: The people I meet, places I go to, music, movies and furniture.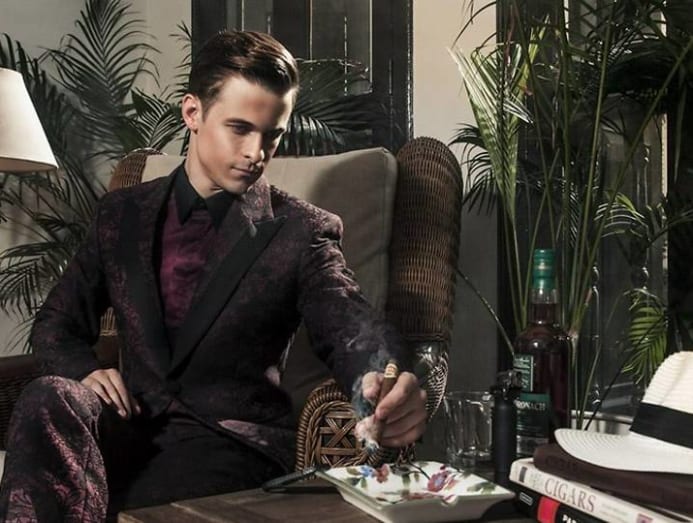 WHO IS YOUR OWN DESIGN OR CREATIVE HERO?
Jacques Garcia. His work perfectly embodies the world I desire to exist in.
TELL ME SOMETHING ABOUT YOUR CREATIVE PROCESS I WOULD NEVER EXPECT.
Thanks to modern day technology, the entire design process can be accomplished from start to finish on my phone. Apart from the actual garment construction, of course.
WHAT'S THE FUTURE OF MENSWEAR TO YOU?
Tough question. Menswear has gone incredibly street the past few years, which, honestly, I'm not a fan of. As far as I'm concerned DEBONEIRE will always be classic and a brand that represents a more glamorous style that I hope people will always be willing to embrace.
WHAT'S BEEN YOUR HERO PRODUCT SO FAR? WHY DO YOU THINK IT IS SO APPEALING?
Our evening wear. A lot of our evening jackets use ornate fabrics that help the wearers to tastefully and effortlessly differentiate themselves.
WHAT'S THE DREAM?
For DEBONEIRE to become a respected name in the menswear space, and a brand that helps spark a movement promoting elegance. We're too casual about everything these days, and I'm really hoping to change that.