'I finally found love': Singapore TV host and actress Belinda Lee gets married
She shared the good news on Instagram, prompting celebrities like Zoe Tay, Michelle Chong, Priscelia Chan and Rebecca Lim to offer their congratulations.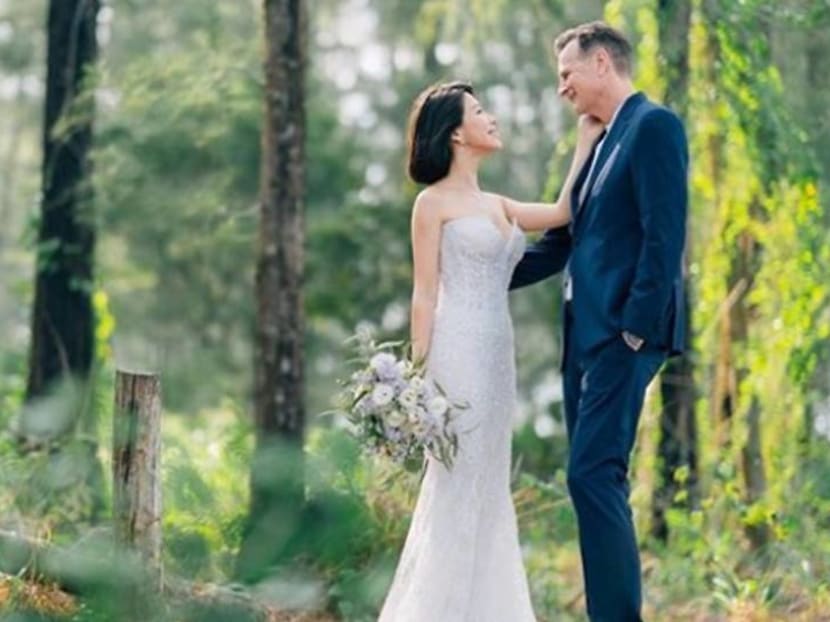 Host and actress Belinda Lee has tied the knot with American architect David Moore. The local TV personality shared the good news in a surprise announcement on her Instagram account on Tuesday (Oct 29).
She posted: "I finally found love, a precious gift from above! I hope all of you can be happy for us!"
Several local celebrities have sent congratulatory notes on her nuptials on the Instagram post, including Michelle Chong, Priscelia Chan, Jaime Teo, Rebecca Lim and Andie Chen.
Zoe Tay posted the message: "Congratulations babe. I'm so happy for you."
Lee said of the union, through a statement released by her management company Cross Ratio Entertainment, "I have found true love, given from above."
The Renovaid host added: "All the waiting for my soulmate was worth it. It is never too late to discover love."
The ceremony took place on Deepavali on Oct 27 at a Peranakan restaurant and was attended by family and close friends. The groom's family from California was also in attendance.
The 42-year-old bride wore an off-shoulder Romona Keveza gown in a silk crepe material. 
Lee had been engaged before for six years before that relationship ended in 2011. She had spoken in earlier interviews about being on the lookout for Mr Right, including a 2017 chat where she said she hoped to be able to announce that she has found her life partner.