How a Singaporean spent 3 years to create a horror video game all by himself
Inspired by the Final Fantasy games he played as a kid, Choo Bin Yong wanted to create his own. For three years, he worked on There Is No Tomorrow and it's now up on Steam.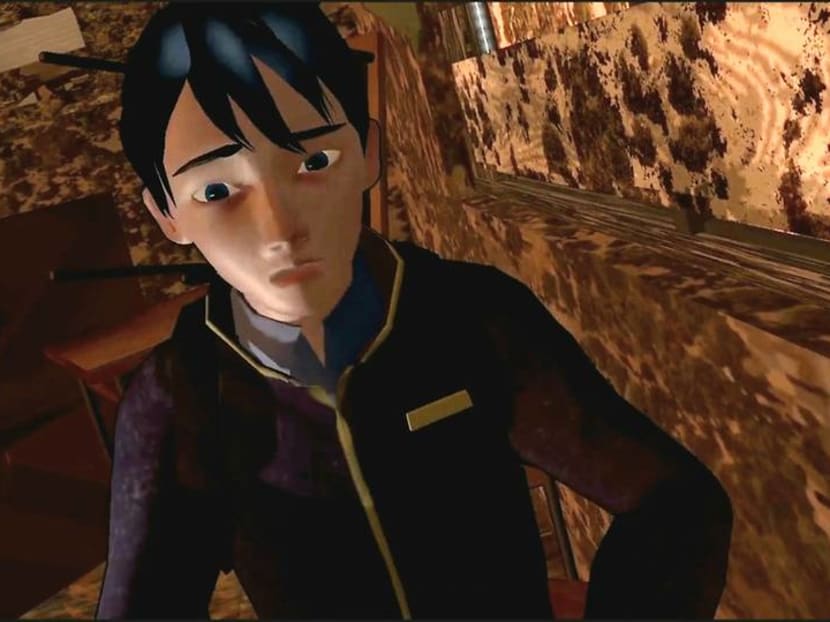 What happens when you find yourself trapped in a dark and hellish world full of demon-like creatures – and all you've got are your wits and a talking doll as a sidekick?
That's the premise of There Is No Tomorrow (TINT), a 3D horror adventure game released early this year on the Steam digital video game service, which has also gotten some good reviews in the gaming community.
It also happens to be created by a Singaporean who, three years ago, decided he was going to create a game all by himself.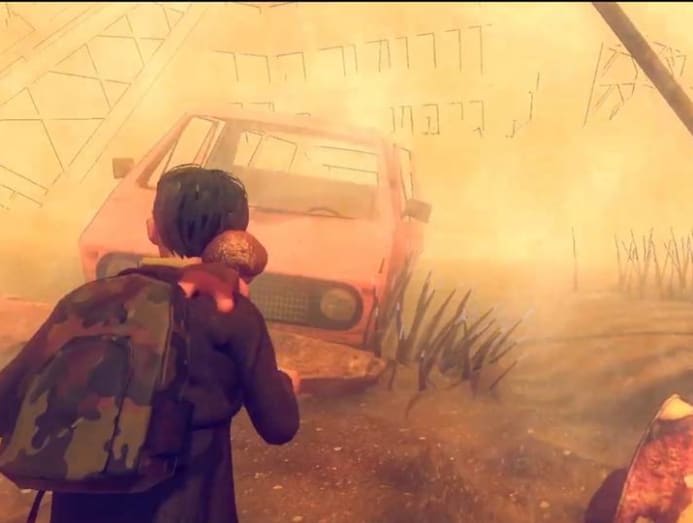 Indie game publisher and designer Choo Bin Yong is the one-man show behind Koex Studio and finally coming out with a 3D game was the fulfilment of a dream he's had ever since he started playing those early versions of Final Fantasy as a kid.
"It's just really fun to see your own creation come to life," he told CNA Lifestyle.
ANIME INSPIRATIONS
The 32-year-old Choo started making rudimentary 2D flash games as a teenager before going on to study 3D animation at Nanyang Academy Of Fine Arts. He then went on to work as an animator for small local companies such as String Studio and Storieszing, and even had a short stint teaching 3D sculpting software to secondary school students at Hwa Chong Institution.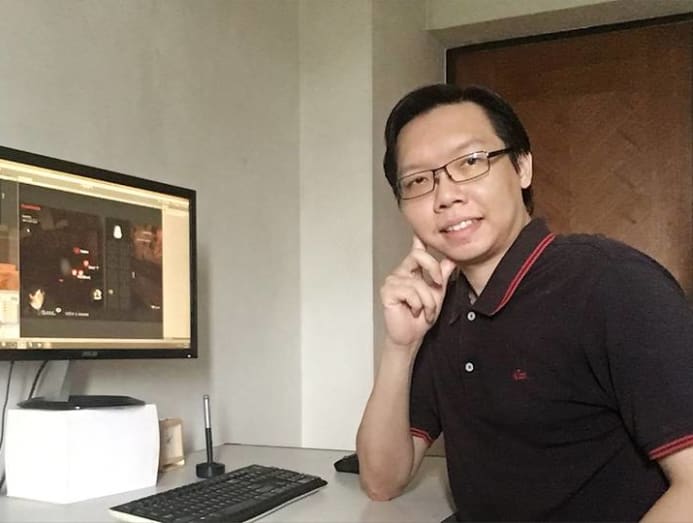 But Choo wanted something more and in 2017 decided to go solo and make games for both mobile and the Steam platform. He launched Koex Studio and he hasn't looked back since.
According to him, TINT was inspired by various anime and fantasy series such as Code Geass, from which he created his main character named Leon.
In the game, Leon finds himself in a future where humanity is on the brink of extinction at the hands of monstrous creatures called the RA.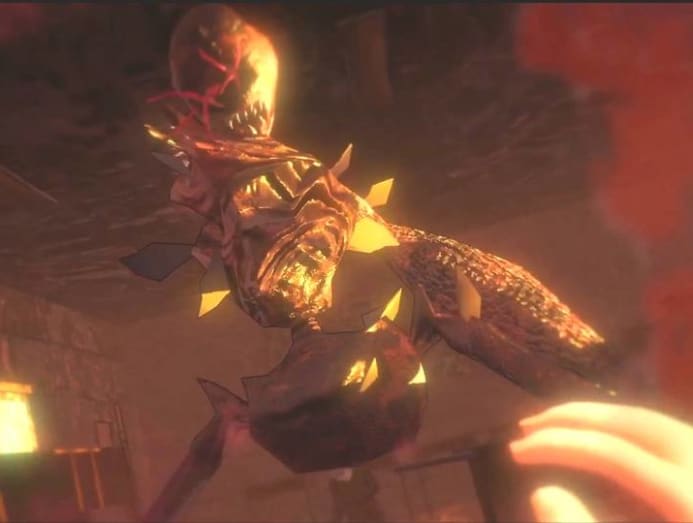 Throughout the game, players have to make use of the environment and scavenge for objects and weapons to aid them in their survival – it's up to the player whether he or she wants to go stealth a la James Bond or come out guns a-blazing like Rambo.
There are also several puzzles to solve and choices to make for different endings, similar to other multiple-ending games such as those from Telltale Games.
THE CHALLENGES OF GOING SOLO
But while TINT sounds rather complicated to make, Choo said it was a conscious decision to do it alone.
"I feel there's a lot of creative space (for me) when I am making a game," he said, adding that he actually wanted to learn as much as he could with little to no experience as a professional game developer.
And besides, finding other like-minded individuals was a challenge – many of his friends weren't into game development and he wasn't sure getting strangers on-board would be worth it.
"Working with strangers is a risk since they might just go MIA," he said. "Working solo seems to have the least risk involved even if it will take a longer time to make a game."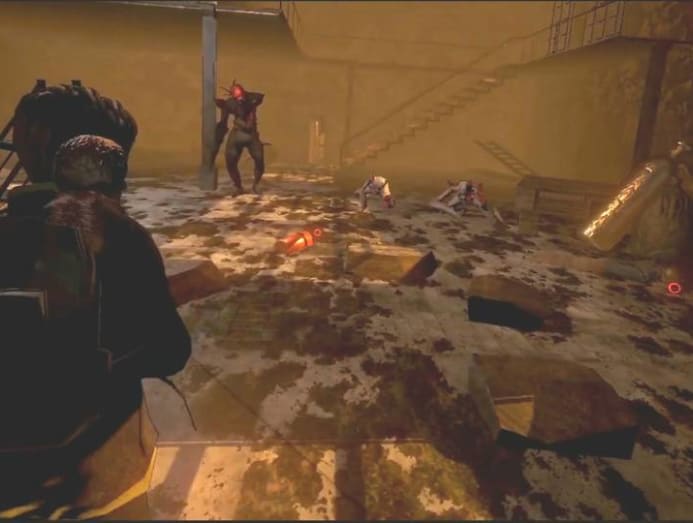 There were other downsides, too, to doing it by himself. It was hard to remain objective about the game and getting feedback was difficult – he had to test it out himself.
There were also some minor compromises given his one-man show at home. Choo had to make his TINT world smaller (and manageable) and not too realistic, as both would take up too much time.
"That level of detail is very difficult to achieve by myself. So my game tends to look a little more stylish but with a mix of realism," he explained.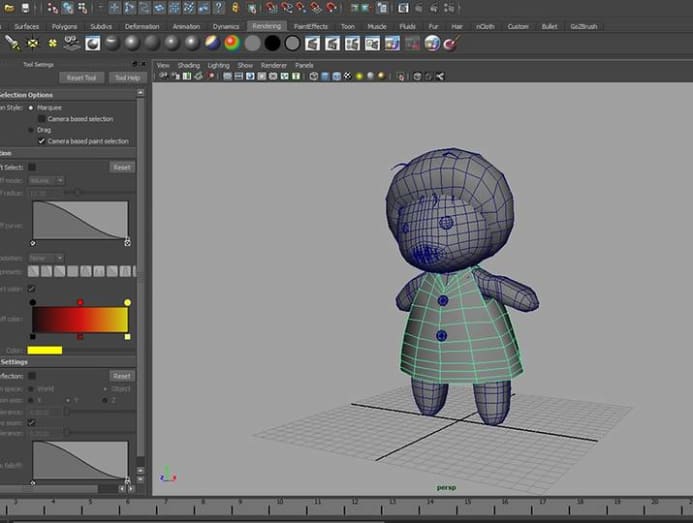 Creating the game all by himself meant doing everything from creating the environment to coding the AI for non-player characters – and even getting the right music and sound effects. Thankfully, a musician volunteered to help Choo make some of the game music, while he sourced for the sound effects online.
Being a jack-of-all-trades also meant he had to work on the game when he wasn't working on the game – marketing and promotion of the game being handled entirely by himself.
And that included funding everything. "Everything comes from my own savings. To cut costs, I often had to find ways, for example, using free software or using free 3D models that allow commercial use," he said.

COMING FULL CIRCLE
But it would eventually pay off and his game-in-the-making slowly got noticed. In 2017, TINT was a finalist for the Indie Prize Singapore and a year later it was showcased at the Square Enix Collective, a subsidiary of the company behind hit RPG games such as Kingdom Hearts and Final Fantasy. It had come full circle.
After his game was finally launched on Steam in January – three years since he began working on it – Choo felt both relief and anxiety. "The relief comes from finally able to publish the game out on Steam while the anxiety is from awaiting the responses from the players," he explained.
While it's not breaking any records in terms of downloads just yet, it's gotten some encouraging reviews for the interesting storyline and puzzles from gaming sites such as IGN Southeast Asia, JustGamer and IndieVoice.
And if you think doing one game for three years has sucked the life out of him, Choo said he's not done yet – he's already in the process of developing a couple more PC and console games, which he plans to release this year.
Said Choo: "I want the world to feel believable when players step into it."
There Is No Tomorrow is available on Steam for S$13 here.