Oh Mami! Singaporean rapper Yung Raja gets featured on Jimmy Fallon's talk show
Unfortunately, it was for a comedic segment where the host tells viewers what songs to avoid. However, the local rapper has taken the cameo in good stride, even thanking Fallon for playing his song.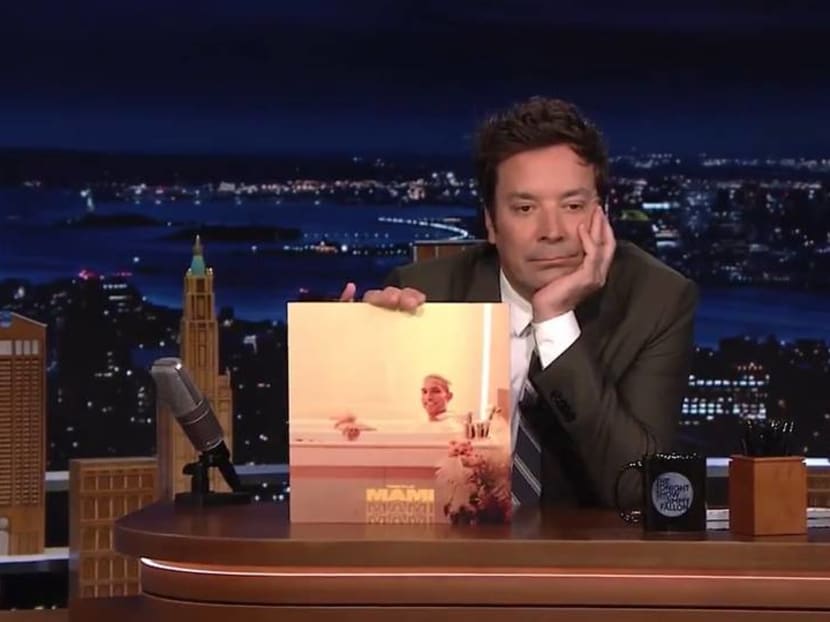 Local rapper Yung Raja and his latest single Mami made a brief appearance on The Tonight Show, one of America's longest-running late-night talk shows hosted by Jimmy Fallon, this week.
However, the feature was … unconventional, to say the least.
During a regular Do Not Play segment on the show, where Fallon roasts songs and encourages viewers to avoid them, the Emmy award-winning host held up the cover of Yung Raja's Mami.
Holding the vinyl record, he explained, "This is from a Singapore rapper called Yung Raja".
The host then proceeded to play a snippet of the song for his live audience. Listening to the repetitive post-chorus hook where Yung Raja sings the word "Mami" over and over, Fallon looked on unamused. "Now that's how you write a song right there," he quipped as the song ended.
In-house musician Questlove, though, could be seen dancing along to the beat. 
Fallon's lack of enthusiasm was made up for by Twitter users who expressed their support for the local rapper. The clip, posted on The Tonight Show's Twitter account on Tuesday (Jul 13), has since garnered more than 250,000 views and 1,600 retweets.
Despite the less than savoury feature, the 26-year-old rapper took the cameo in good stride.
In a Twitter response, Yung Raja thanked Fallon for playing his song, excitedly noting in all caps "THIS IS INSANE".
He also reposted the clip on his Instagram page, commenting, "I think Jimmy Fallon isn't a big fan of mami BUT HELLO WE MADE IT TO THE TONIGHT SHOW (Questlove do be vibin tho)".
Various Singaporean musicians, including Benjamin Kheng, Jasmine Sokko, Gentle Bones and Lion City Boy, commented on his post, expressing their pride for the young artiste.
Known for his breakout hit single Mustafa, Yung Raja was recently signed to US label Alamo Records, marking his entry into the US market. Mami, released in March this year, is his first song with the label. The young rapper is also signed to Def Jam Southeast Asia, which is under Universal Music Group.