Singapore singer-actor pleads with ex-wife for second chance after multiple cheating scandals
Is Anugerah winner Aliff Aziz attempting to move the heart of actress Bella Astillah – through Instagram Live?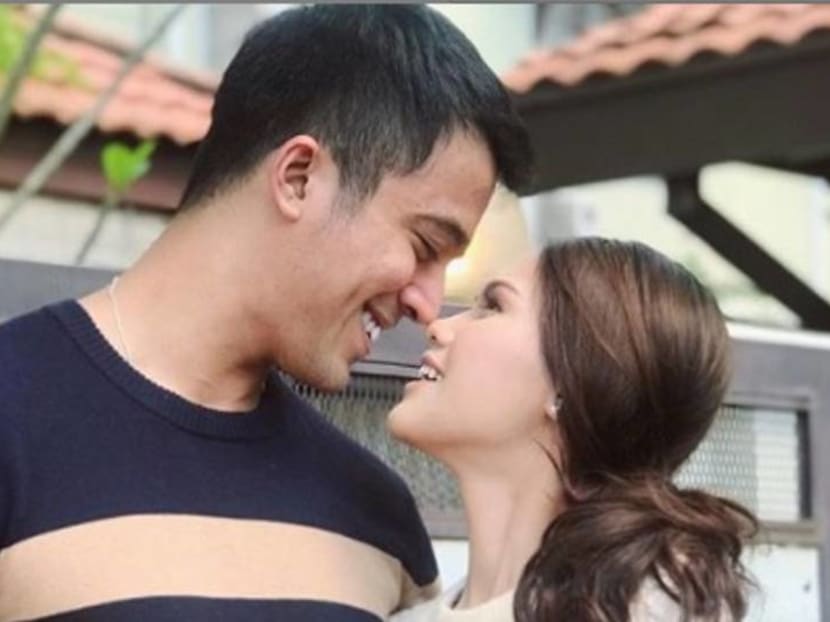 It appears that Aliff Aziz has his heart set on reconciliation with his ex-wife, Malaysian actress Bella Astillah, just two months after their divorce in May. And he's going about it in a very public way – through Instagram.
The Singapore singer-actor, who won the television singing competition Anugerah in 2007 and is now based in Malaysia, married Bella in 2016, and the couple welcomed a son a year later.
After Aliff was found to be involved in several cheating scandals, including with actresses Afifah Nasir and Oktovia Manrose, Bella filed for divorce in March this year.
But when the actress started an Instagram Live session recently, Aliff joined the session and submitted the comment, "You believe in miracles right? Even from back then? Because I believe in them too."
A teary-eyed Bella tried to maintain her composure in front of her fans, saying, "I have always felt that nothing is impossible. If you guys strongly desire something or are going through difficulties and feel down, believe in miracles."
It isn't the first time Aliff has made his intentions clear. A mere two weeks after their divorce, he wrote a prayer in a now-deleted tweet: "Dear Allah, please unite us. If she is not my soulmate, make me hers."
He then posted a wedding picture to Instagram, writing in the caption, "If I could turn back the hands of time, there are many things I would have done better and differently."
A subsequent post, featuring a photo of their son, said, "I love you. Both of you. You know who you are… #MrAndMrsAliffAzizJr".
His latest Instagram Story also seems to allude to their relationship, with more talk of miracles.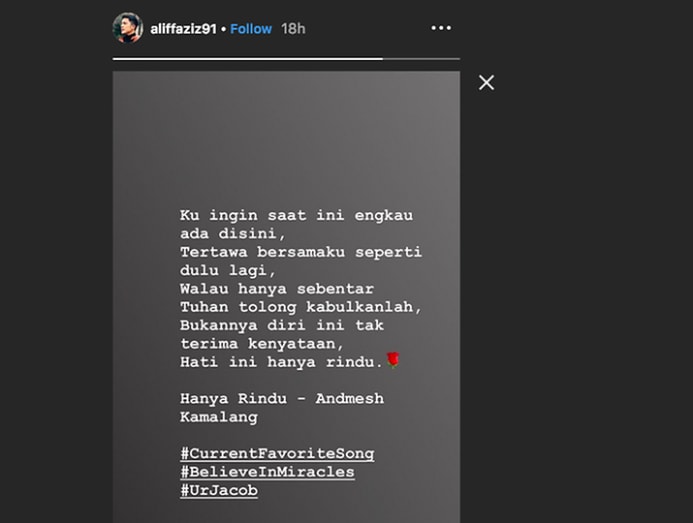 But social media users and fans of Bella weren't quite charmed by his tactics, calling him a "sociopathic manipulator" and saying he should let her move on.