Singer-actress Gillian Chung gets stitches for head wound after falling in hotel room
Chung needed 10 stitches on the 6cm wound after she fell and hit her head against a marble counter.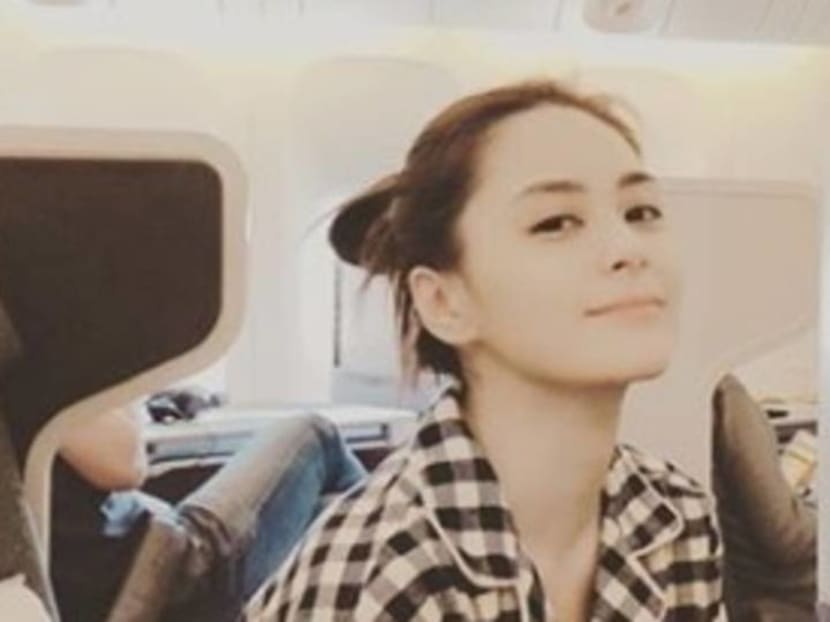 Gillian Chung, actress and one-half of the Hong Kong act Twins, had to be rushed to hospital for stitches after an accident in her hotel room on Monday (Sep 7).
Chung, who is in Xiamen, China, for a film shoot, had woken up to go to the bathroom after which she felt dizzy and fell, hitting her head against a marble counter.
According to a statement by her management company, Emperor Entertainment Group, the incident happened at 2am.
Chung called a colleague, who sent her to hospital and informed her close friend, singer Joey Yung, and her manager, Mani Fok, who both flew to Xiamen to see her.
At the hospital, Chung, who is 39, underwent a brain scan and other medical checks. According to Fok, she needed 10 stitches on the 6cm wound at her right forehead, near the eyebrow.
She has since been transferred to a specialist hospital.
Fok shared that the star is in stable condition and thanked everybody for their concern.
Chung had insisted on continuing to work the next morning after the accident as it was supposed to be the last day of shoot and she did not want to cause delays.
However, due to the severity of her injury, Fok was against it.
Chung made news several months ago when she announced her split from husband Michael Lai after less than two years of marriage.