Singer Kit Chan joins Instagram, says it's 'better late than never'
Her username on the platform is @kitkatclub1993 and fans and fellow celebs have extended a warm welcome to her.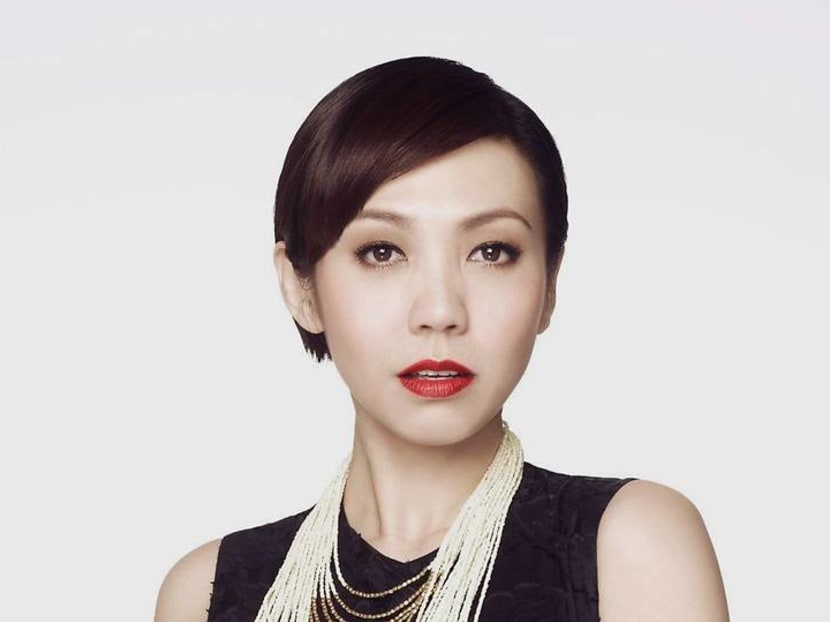 In this day and age, most of our lives are on social media, especially for celebrities who share their thoughts and activities with fans. However, one particular Singapore singer only joined Instagram recently after contemplating doing so for many years. Say hi to Kit Chan.
On Sunday (Aug 1), the 48-year-old singer made her Instagram debut with the username @kitkatclub1993, posting a picture of herself with the caption, "Helloooooo everyone! I'm finally here! Better late than never, I say".
She explained that she is an introvert and feels the need to be private. At the same time, she also loves sharing stories and her perspectives of the world which she has done through "performances and other live interactions with fans". However, she's unable to do that now as opportunities are "unfortunately becoming more and more rare".
View this post on Instagram
"I really do think I'm ageing in reverse. I was a pessimistic teenager and now I'm a cockeyed optimist. I was living in an ivory tower, and then a cave, and now I'm stepping out! Welcome to my brave new IG world!" she wrote.
Fans and celebrity friends like Xiang Yun and Desmond Tan extended their warm welcome to Kit in her comments section. No surprise, but she quickly gained more than a thousand followers within the first few days of joining the platform.
The Home singer has been deliberating over creating a public Instagram account, even as she has been sneaking around the social media platform. In a Facebook post, she confessed to using a secret handle and account to explore the platform. She has been told by many good friends and colleagues that her IG account is "long overdue".
Kit also opened up that she felt "exhausted and filled with anxiety" after 15 minutes of looking through her friend's IG posts but she is ready to share more of her life with her fans – "my private moments (without compromising the innocent), my random thoughts and the side of me when I am off-stage. Maybe you should know a lil more about that Kit".
It doesn't seem like she's taking too long to get the hang of Instagram because she uploaded a second post in quick succession of herself harvesting 10kg of kale. She even included several hashtags – #kitoffduty, #notjustadiva, #callmefarmerkit, #divafarmer. She's already a pro!