Sister Act 3 in the works – but Whoopi Goldberg won't be back as Sister Mary
The movie will be part of Disney's new streaming service, along with other projects such as live action series based on Avengers and Star Wars characters.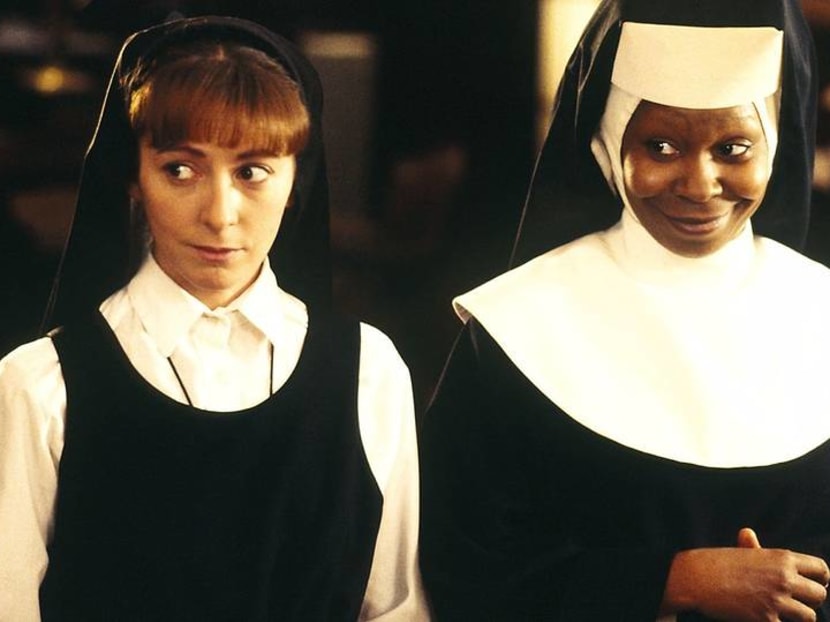 Looks like someone's prayers have been answered – there's a third Sister Act movie in the works, Variety reported on Friday (Dec 7).
There's no plot yet but the movie is set to be shown on Disney's newly named streaming service, Disney+.
It's been 26 years since the original movie came out in 1992, memorably starring Whoopi Goldberg as the Reno lounge singer on the run from the mob, who charms her way into the lives of nuns by pretending to be one. It also starred Maggie Smith and Harvey Keital. The sequel came out a year later, while a stage musical adaptation came out in 2006 and staged on Broadway and West End.
Unfortunately, Goldberg won't be back as Sister Mary Clarence, despite earlier saying she would make a cameo appearance.
"It is our understanding that this is not a continuation and Whoopi is not involved," a representative for the actress had told Entertainment Weekly.
Disney has been beefing up its offerings on its new streaming service, with live-action takes on Lady And The Tramp and Balto, and a female Santa movie starring Anna Kendrick. There are also plans for live-action TV series revolving around Avengers characters such as Loki, Scarlet Witch, Winter Soldier and Falcon, as well as Star Wars: Rogue One characters. Also in the works are an animated Monsters Inc show, and takes on Mighty Ducks and High Fidelity.