Malaysian singer Siti Nurhaliza reveals she's pregnant with her second child
She wrote on Instagram that she is "grateful for this valuable gift" and thanked everyone for praying for her.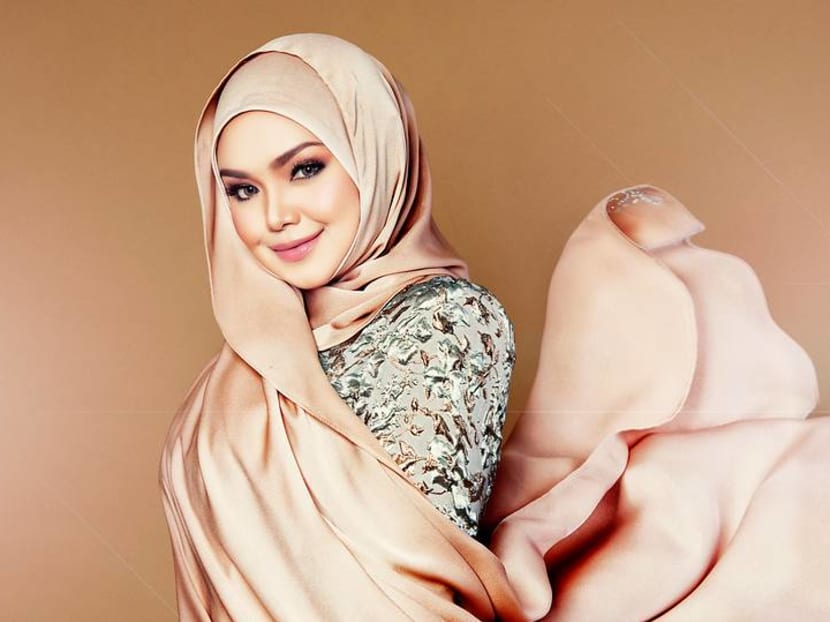 Siti Nurhaliza is pregnant with her second child and the popular Malaysian singer took to Instagram on Tuesday (Dec 1) to share the good news with her 7.9 million followers.
In the post, which she wrote in Malay, Siti announced that she is four months pregnant. She included three black and white photos of herself cradling her baby bump.
She asked that everyone prayed for her and her baby to be healthy.
Siti wrote: "Thank you again to everyone for your understanding and to those who have not stopped praying for me throughout. I am very grateful for this valuable gift because I was given the opportunity to get pregnant after Siti Aafiyah is two years old".
She further shared that she and her businessman husband Khalid Mohamad Jiwa had no intention of hiding the news and that they had always intended to make it known "when the time is right".
Siti, who is 41, suffered a miscarriage in 2015 and gave birth to daughter Aafiyah three years later in 2018. She and Khalid wed in August 2006.
Fans and fellow celebrities such as Ning Baizura, Ernie Zakri and Faizal Tahir have sent her congratulatory messages.