Pregnant, COVID-19 positive Malaysian singer Siti Sarah Raisuddin dies
The 37-year-old had been carrying her fourth child, whom doctors performed surgery to save.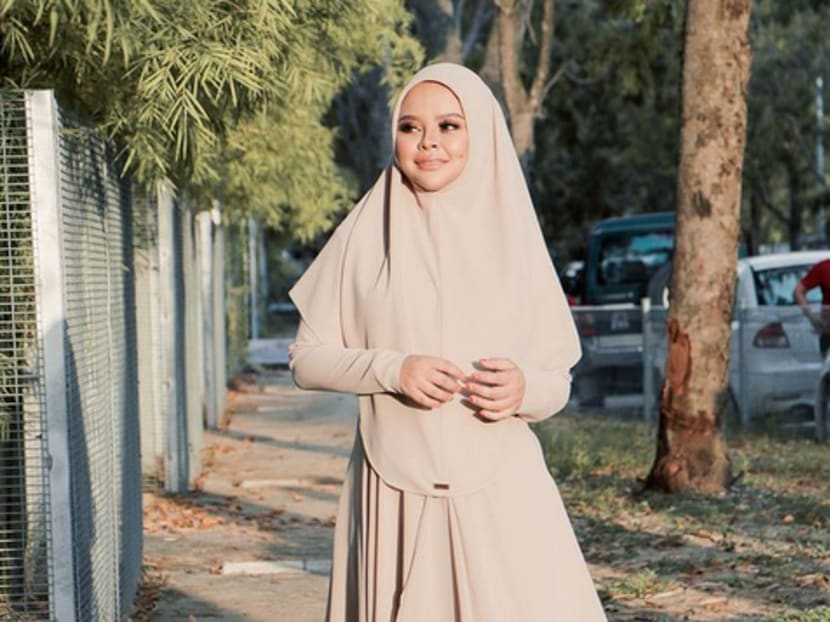 Malaysian singer Siti Sarah Raisuddin, who had been battling COVID-19, died on Monday (Aug 9) at the Universiti Kebangsaan Malaysia Medical Centre, Malaysian media reported.
The 37-year-old had been pregnant with her fourth child.
Doctors performed surgery and managed to save the baby, a boy who was named Ayash Affan.
However, the singer never got to hold her son, as she died at 5.13am.
Siti Sarah, her husband Shuib Sepahtu and their three other children – Uwais Alqarni, 10; Dzahira Talita Zahra, eight; and Ariq Matin, six – were found to be COVID-19 positive in July, after a domestic helper contracted the virus.
The singer was hospitalised on Aug 4 when her oxygen levels plummeted, and was put into intensive care.
Shuib, whose real name is Shahmira Muhamad, shared the news of her passing on Instagram.
"My heavenly angel has gone forever. I ask you to please give your Al-Fatihah," he wrote.
Siti Sarah shot to popularity in 2007 after the release of her Sandarkan Pada Kenangan duet with veteran singer Jamal Abdillah.
Siti Sarah and Shuib married in 2011 after a brief courtship. Their love story, peppered with regular public displays of admiration for each other, has since captured the hearts of many Malaysians.
Siti Sarah's management company, Indigital Music, issued a statement confirming her death "with sadness and a heavy heart".