Snake Eyes star Henry Golding says he drew from past job as travel host to create character
The 34-year-old actor used to host shows on BBC World News, Discovery Channel Asia and CNA. He also shared that he thinks coming into acting later in his career was "such a gift".
When Henry Golding first contemplated taking up the role of Snake Eyes when he was at Singapore's Robertson Quay, the Crazy Rich Asians actor wondered how he could deliver the character fans would want to see.
"It's crazy, it wasn't that long ago. It was probably three years ago when Crazy Rich Asians came out, but this one was really special. It was a real dedication not only mentally, but physically," Golding told Geek Culture in an interview on Thursday (Jul 22).
"We had to be able to do all these stunts ourselves, we had to sort of put ourselves in a position where we could complete all of this choreography and make Snake Eyes the most badass he could possibly be. It's been a hell of a ride," said the Malaysia-born actor.
Hailing from the 40-year-old GI Joe franchise, ninja commando Snake Eyes stands as one of its most popular characters. 
To build the complexity of the character, the 34-year-old tapped into his past career as a travel host for shows on BBC World News, Discovery Channel Asia and CNA.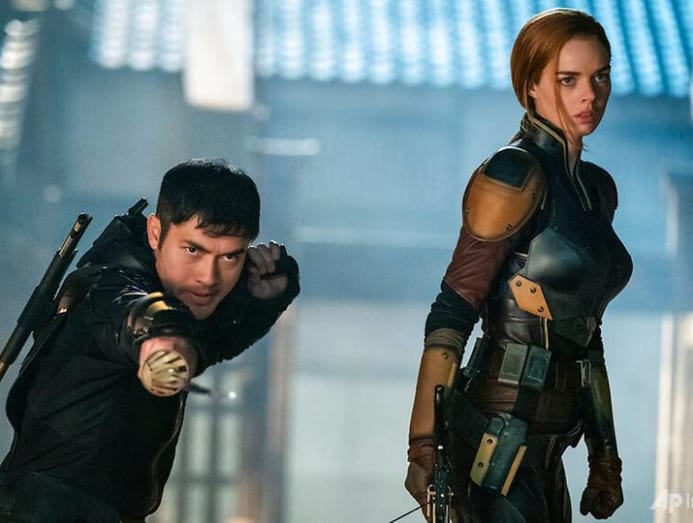 "My time spent with Channel NewsAsia in places like Tacloban or the Smoky Mountains in the Philippines (helped me understand) that these orphans have to fend for themselves, they have to be able to feed themselves and they have to do things which aren't savoury."
"And that's something that we find with Snake Eyes," continued Golding. "From a very young age, he's been on his own, he had to go through the school of hard knocks."
For Golding, defining Snake Eyes was a matter of channelling the experiences of people he has met into the character.
"I think it's such a gift that I came into acting a lot later on in my career since I've experienced so much of that and hopefully being able to sort of pick at certain characteristics that I've come across for certain roles," he told Geek Culture.
With another GI Joe film in the works, Golding is now hoping to be reunited with Morning Light – his character's katana.
"I wrote my name on one of the things! There was one hero sword and it was beautifully crafted, it must have taken some hours and hours, days upon days to create the sword," the actor said. "I'm looking forward to the day that Paramount gives me my own Morning Light that I can hang up in pride of place in my home."
Snake Eyes: GI Joe Origins – starring Henry Golding, Ursula Corbero and Samara Weaving – is currently showing in cinemas.