Stuck at home? How to still have fun with friends using apps and online services
We've got good news for extroverts out there who can't stand being cooped up at home. Why not have a drink or watch a movie with friends online?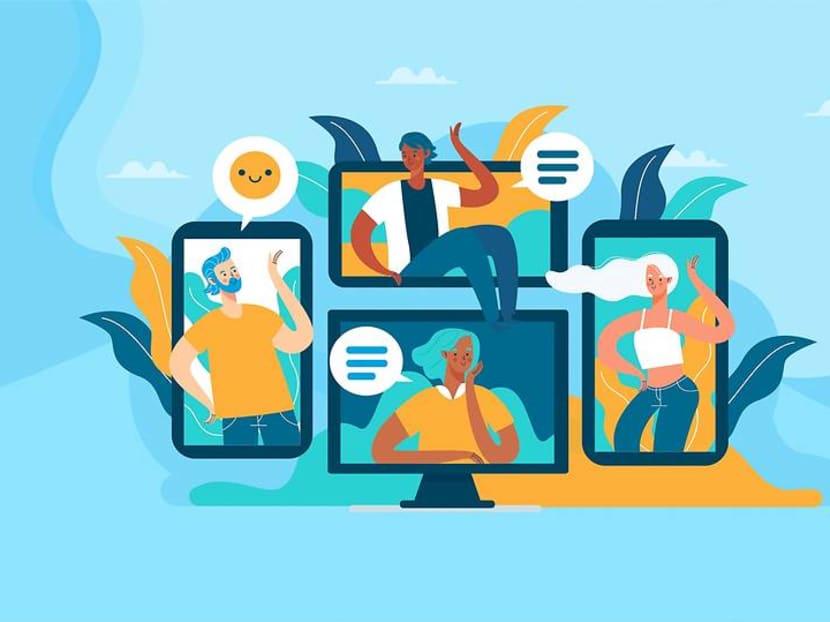 With the government implementing a slew of measures to further curb the spread of COVID-19, many events and social gatherings have been cancelled.
For introverts, that doesn't sound so bad – after all, an entire day at home, possibly lying in bed most of the time and binge-watching the latest season of your favourite Netflix show sounds, erm, doable.
But for those who need more socialisation to stay motivated, being stuck at home with nothing to do but follow guidelines on social distancing can make the four walls of the house feel like being stuck behind bars.
Fret not, however, as living in the age of technology also means that there are ways to work around this. If you want to hang out with loved ones while following social distancing but don't know how, here are some of the apps and online services to bring you closer to them – virtually, of course.
NETFLIX PARTY IS YOUR FRIEND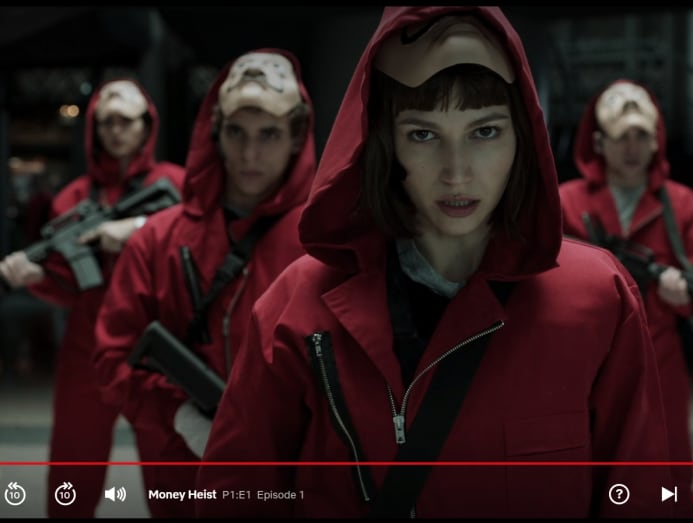 Want to recreate that moment of watching Captain America pick up Thor's hammer with your friends in the cinema? The new Google Chrome extension Netflix Party lets you do just that.
As its name suggests, Netflix Party lets you or anyone with the extension host a viewing party for your favourite movies or TV shows. It allows you and your friends to automatically stream the same content at the exact same time, meaning that you no longer need to manually coordinate watching a show together.
It even has a function that allows anyone in the viewing party to pause, play, fast forward or rewind whatever you're watching, though you may want to use this sparingly lest you draw the combined rage of everyone else watching with you.
At least it'll come in handy for a quick toilet break or two.
Of course, no viewing party is complete without actually talking about or reacting to whatever you're watching.
With Netflix Party, you and your friends can chat through the extension itself, so feel free to let loose about the stereotypical stupidity of horror movie characters or let your friends know how you feel about the Professor in the upcoming Part 4 of Money Heist. 
Do note that since this is a Google Chrome extension, you'll all need your own Netflix accounts and be signed in on your computers to use it.
STREAM GAMES WITH DISCORD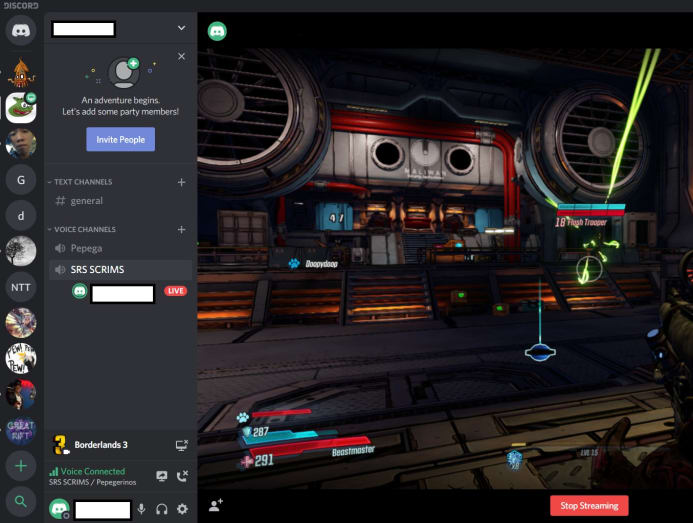 Another pastime that's seeing a strong uptick these days is video games. But playing alone can get stale after a while. Taking down that final raid boss on your 30th go is fun and all, but it's even better with friends who can celebrate it with you.
Enter Discord, the online voice call application that allows you to livestream your games while chatting with your friends just like a conference call. 
While streaming services like Twitch and Mixer already exist, these are mostly used by professionals and are largely one-way in terms of communication, as viewers of the stream are usually restricted to typing in the chat box.
Go Live combines the best of Discord's voice call functions with the ability to stream easily to anyone else who has access to your chat room server, which also allows you to retain control over who is allowed to watch your streams.
Another upside to Discord's Go Live streaming function is its ease of use compared to online streaming websites, which usually require a separate application for you to stream and takes time to set up.
With Go Live, simply start up your game and the function will automatically appear as an option in your Discord application. And once you're streaming, anyone in your Discord server can join the stream to watch while being able to chat with you live as you play.
In response to the COVID-19 outbreak, Discord has even increased the limit for how many people can watch you at once, from 10 to 50, so get ready to hear your friends laugh as you miss that easy headshot.
CHEERS TO ZOOM BAR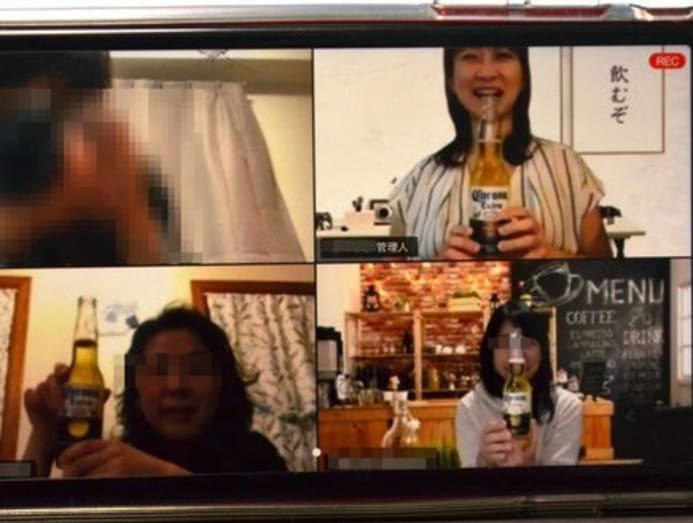 Oh, Japan. The land of anime, Sakura blossoms and now, online social drinking.
As public bars and restaurants shut down to avoid large crowds from spreading COVID-19, people in Japan have resorted to making friends while drinking using the video conference application Zoom.
It's a phenomenon known as On-nomi, a portmanteau of "online" and "nomi", which means "drinking" in Japanese.
It's amazing how one thing can have so many uses once you start thinking outside the box (or with a bottle, in this case). Once thought of as just another tool for work, why not try following the Japanese and host your very own Zoom bar drinking party?
Of course, other video conferencing applications such as Skype, Google Hangout or Facetime work just as well.
SHOW THOSE MOVES ON INSTAGRAM LIVE
Instagram Live might have already been around for some years but it's still as good as ever for having fun with your friends remotely.
Celebrities around the world have already started to pick up on it – DJ D-Nice's Instagram live parties draw thousands of viewers, including the likes of Jennifer Lopez, Drake and hazmat-wearing Naomi Campbell, without the risk of any physical contact at all.
You might not be a world-renowned DJ, but that doesn't mean you can't host your very own party complete with music and dancing.
And if you prefer something a little more on the quiet side, something simple like streaming yourself cooking or getting your workout done to your followers can help alleviate some of the loneliness that comes with weeks of quarantine.
ONLINE PARTY GAMES SUCH AS AVALON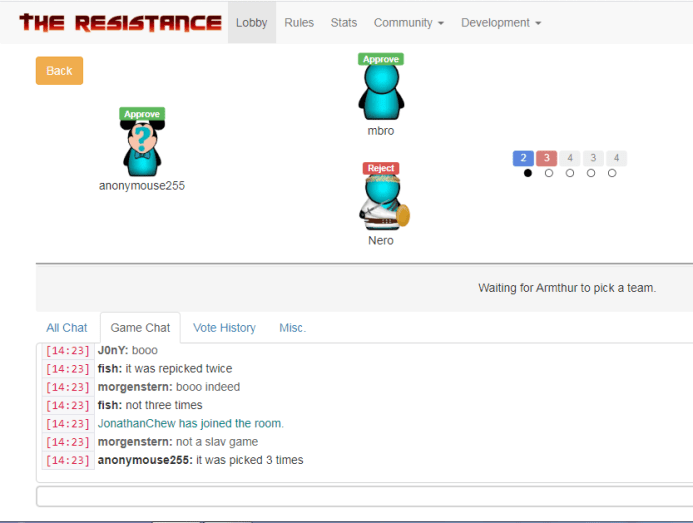 Every party needs some games, even online ones. One good thing about these games is the large number of people they can accommodate, so those with larger groups won't need to leave anyone out. And the best part is that these games are all moderated by an automatic bot, so everyone gets to join in on the action.
Find out who's a spy and who's not in the online version of Avalon, which also goes by the name Resistance in some versions of the game. As rounds progress, players must engage in lies and deception to figure out the truth before it's too late. Just make sure you don't burn too many bridges with your friends by the time the game is over.
Another game that's available online is Werewolf Online, which can be found on both the Google Play Store and the Apple Store. In Werewolf, players must work together to find out who's the werewolf hunting down villagers using the different abilities available.
Lastly, Town of Salem is a browser-based game of deception, similar to Avalon and Werewolf. Each player in the game has their own team alignment, and must figure who's who in order for their own faction to win.