Single's Inferno's Song Ji-a edited out of Korean shows after fake luxury goods controversy
The 25-year-old influencer has apologised and admitted she flaunted 'knock-offs' on the Netflix show and on her YouTube channel.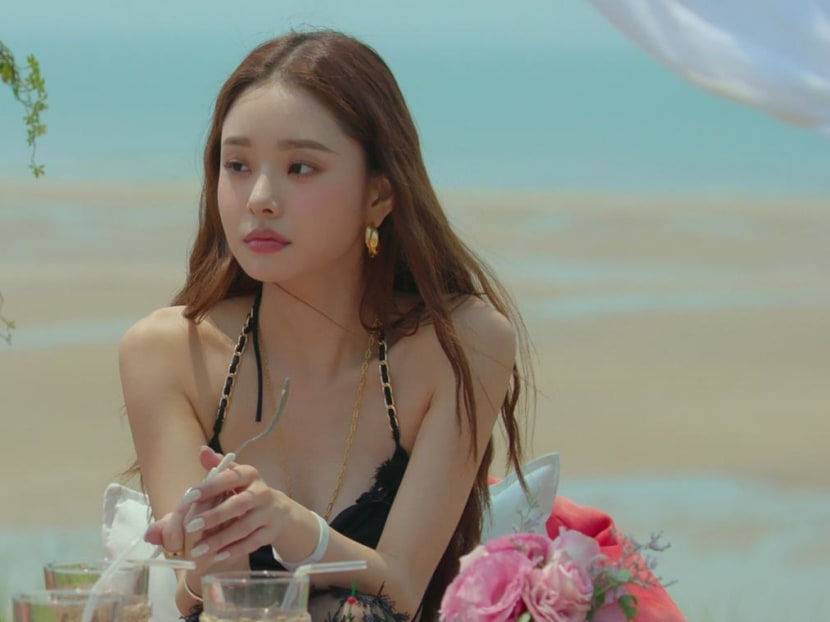 The backlash against South Korean reality TV show star Song Ji-a continues. The break-out star contestant of Netflix's Single's Inferno has now been cut out of an upcoming episode of the Korean variety show The Manager, after the 25-year-old found herself embroiled in a controversy that involved flaunting fake luxury designer goods.
"After mutual discussion with the guest, we have decided not to air Song Ji A's footage", said representatives of the MBC show, in a statement. The episode is slated to air on Jan 29.
Her appearance on other shows, Omniscient Interfering View and Knowing Bros, have also reportedly been edited out.
Song, an already popular YouTuber and influencer also known as FreeZia, became even more famous after taking part in Neflix's dating show.
But she recently came under fire after eagle-eyed netizens started scrutinising the jewellery and clothes she had worn on the show – supposedly from luxury brands such as Dior, Chanel and Van Cleef & Arpels – and whether these were fake.
On Monday (Jan 17), Song posted an apology on her Instagram account, admitting that the accusations made against her were indeed true and "some of the items were knock-offs".
"I have deleted all the videos that contain fake luxury goods. I also want to extend my apology to all the brands that were affected by my actions."
Song also added that as a person who "dreams of launching her own brand" in the future, she will take the time to reflect on her actions.
Song first launched her YouTube channel in 2019, where she reviewed and introduced beauty products. She currently has 1.91 million subscribers; she also has 3.6 million followers on her Instagram account.
Her management agency, Hyowon CNC, recently revealed that she makes average of 30 million won (S$33,800) per Instagram post and 80 million won per her YouTube videos for product mentions.