K-drama star Song Joong-ki announces he's married, his wife Katy Louise Saunders is pregnant
The Reborn Rich actor married Katy Louise Saunders on Monday (Jan 30).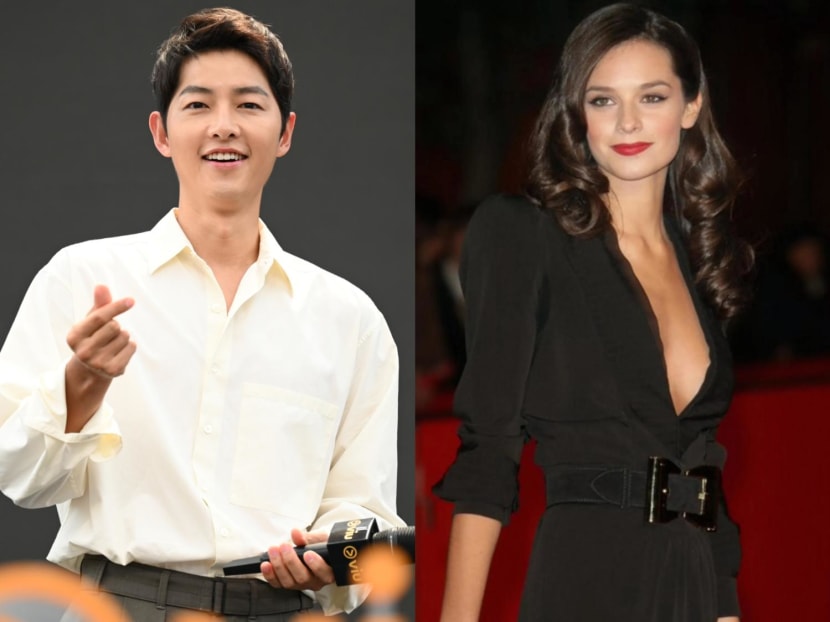 Reborn Rich actor Song Joong-ki announced on Monday (Jan 30) that he is married to Katy Louise Saunders and that they are expecting a baby together. Song made the announcement in a letter to his fans on his fan cafe, as reported by several South Korean media outlets. 
"Today, I wish to share with you precious and happy news," he began his letter.
He continued: "I have vowed to spend the rest of my life with Katy Louise Saunders, someone who has supported me and stuck by me. She has a good heart and lives her life passionately. She is amazingly wise and wonderful. Thanks to her, I am becoming a better person."
The 37-year-old actor added that the two of them had dreamed of "creating a happy family together". "We have put in much effort to keep each other's promises, and we are sincerely thankful as a new life has come to us."
The letter also said that they got married on Monday and were on their way back from registering their marriage to begin life as a married couple.
"As we are now, the two of us will walk our days ahead beautifully while facing the same direction."
Song confirmed that he was in a relationship in December last year. He reportedly introduced his then-girlfriend to staff members at a media conference in Singapore on Dec 7. Song's agency confirmed on Dec 26 that he was dating someone although at the time, her identity was not revealed. Song and Saunders reportedly met through a mutual friend last year.
The 37-year-old Vincenzo star married actress Song Hye-kyo in 2017; they met while filming the popular K-drama Descendants Of The Sun. They divorced in 2019 after being married for one year and nine months.