Why K-drama star Song Joong-ki feels 'guilty' about Reborn Rich and how he's learning English from The Crown
The popular Korean actor was in Singapore to promote his ongoing drama and revealed his upcoming projects – including becoming a producer.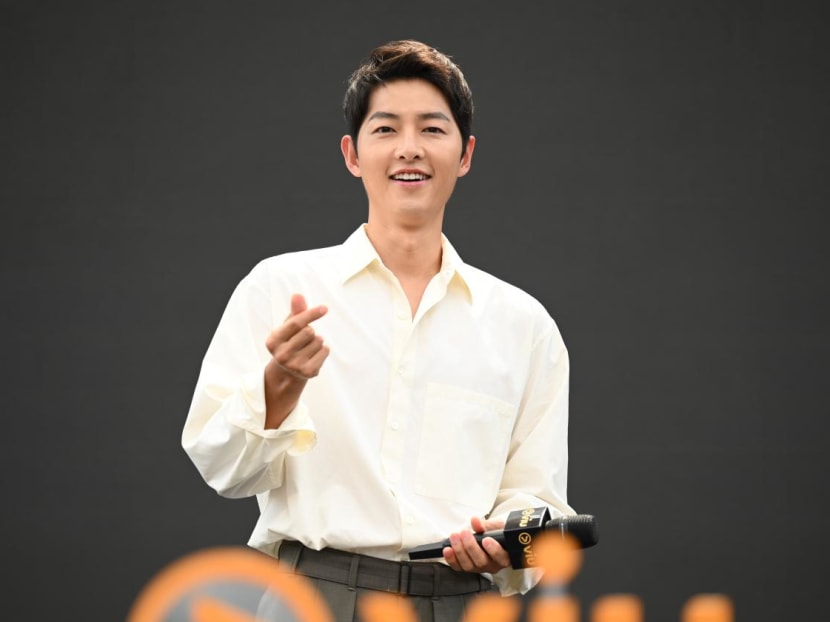 Even before he stepped on stage to say hello, you heard the shrieks and screams of his passionate fans.
Korean actor Song Joong-ki received a more-than-warm welcome from his fans as well as local and regional media outlets during his public appearance in Singapore on Wednesday (7 Dec).
The 37-year-old heartthrob was in town to promote his ongoing K-drama, Reborn Rich, at an outdoor event held at The Coliseum of Hard Rock Hotel in Resorts World Sentosa.
And for those fans who lined up backstage trying to get a glimpse of Song after the press conference, they got lucky – the actor apparently made a detour in order to greet his fans, a deserving reward for those who had been enduring the sweltering heat for their "oppa".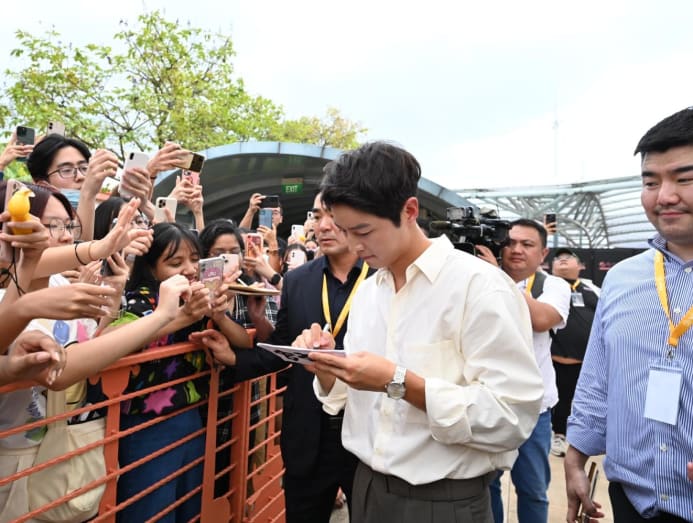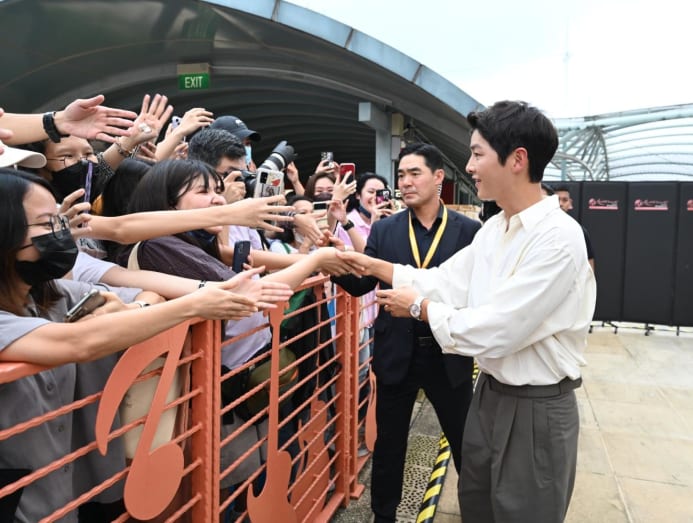 REBORN RICH, RAVE REVIEWS AND REVENGE
The revenge-themed show sees Song playing Yoon Hyeon-woo, an employee at the beck and call of the conglomerate family who – spoiler alert – gets murdered. He's reborn as the youngest family member back in time to the 1990s and proceeds to plot his revenge.
Song, who was last seen in the show Vincenzo, related how revenge-themed dramas are loved by many viewers.
"I think people like revenge-themed series because it is a means of catharsis for them. But personally, as Song Joong-ki, I don't like revenge," admitted the actor, who revealed one of the reasons he signed up for Reborn Rich was its scriptwriter, Kim Tae-hee, with whom he had worked on Sungkyunkwan Scandal as a rookie.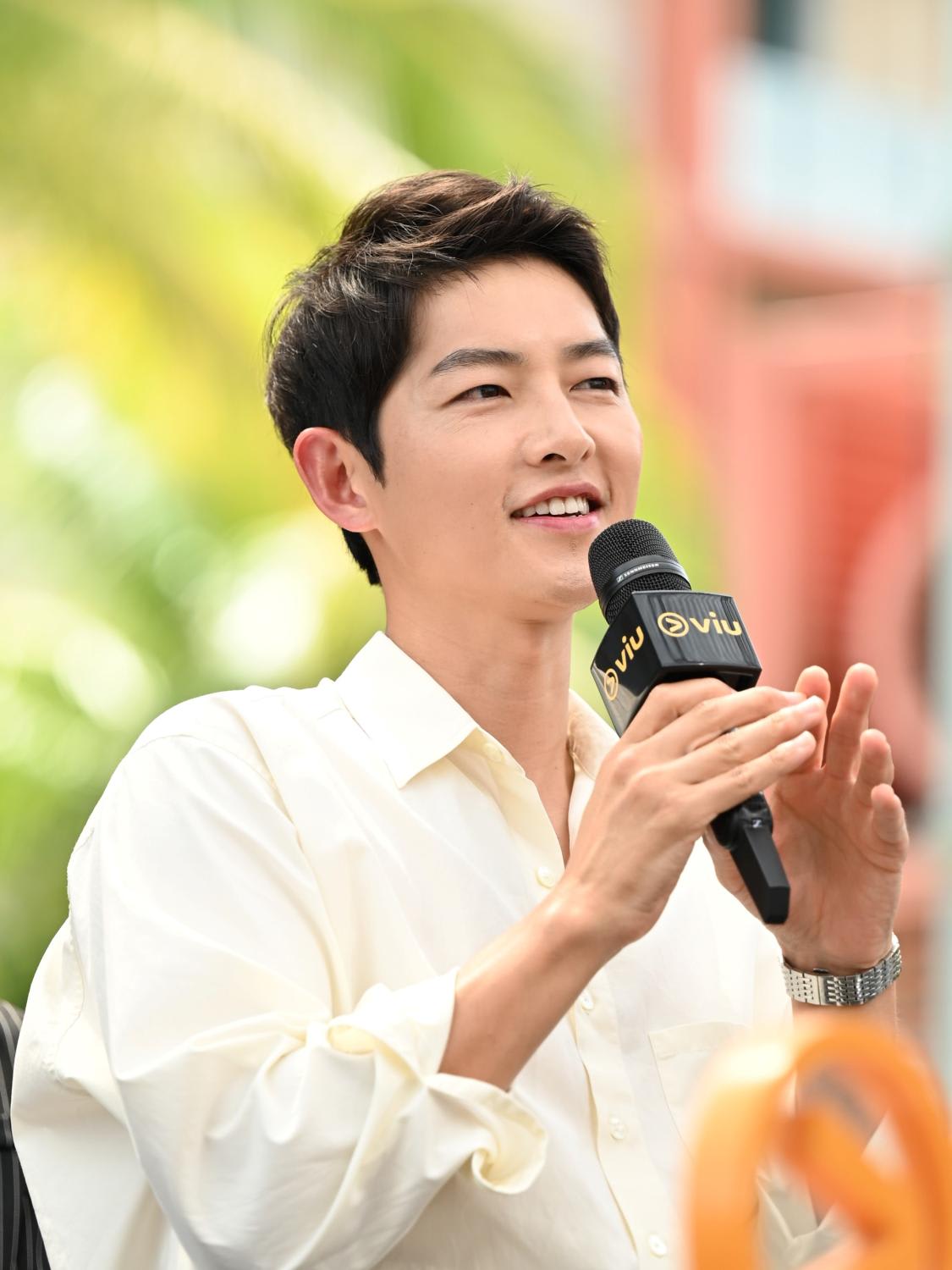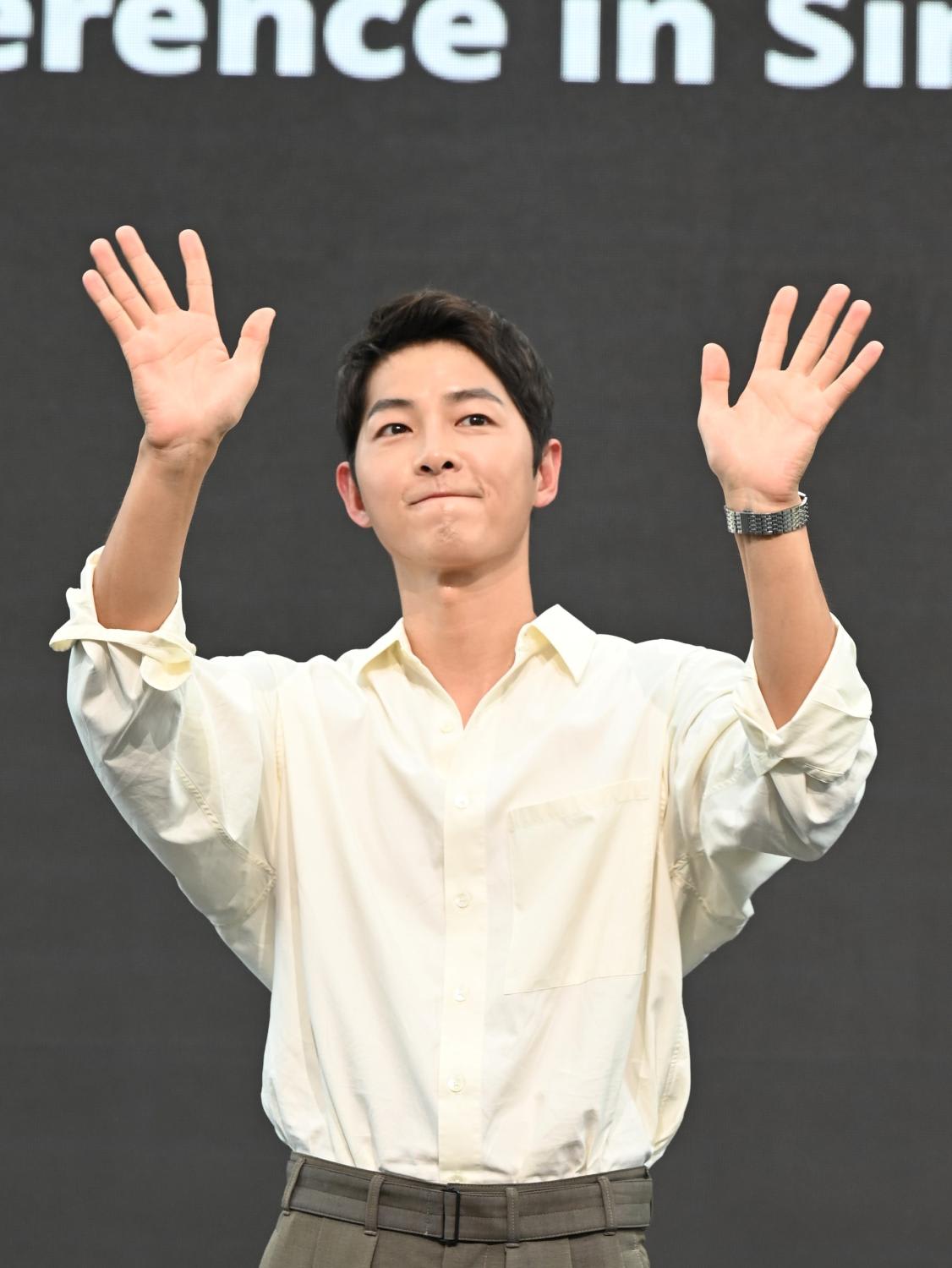 The show, which also stars Girls' Generation's Tiffany Young in her first K-drama, has been getting rave reviews – it's been breaking its viewership ratings with every weekly episode and seeing a 19.4 per cent viewership nationwide in Korea, officially overtaking Extraordinary Attorney Woo for the most-watched drama of 2022.
But his favourite kind of praise? "When people say: 'Wow, Song Joong-ki is so handsome!' I love that, thank you!" he said jokingly, showing off his sense of humour.
FEELING "GUILTY" FOR HIS ROLE IN REBORN RICH
After his military discharge, Song shed the flower boy image for a more mature one courtesy of of his characters in Descendants Of The Sun, Vincenzo, and now in Reborn Rich.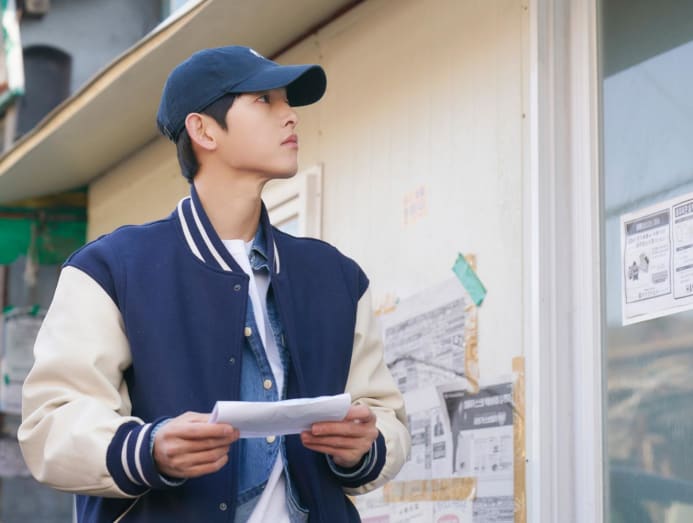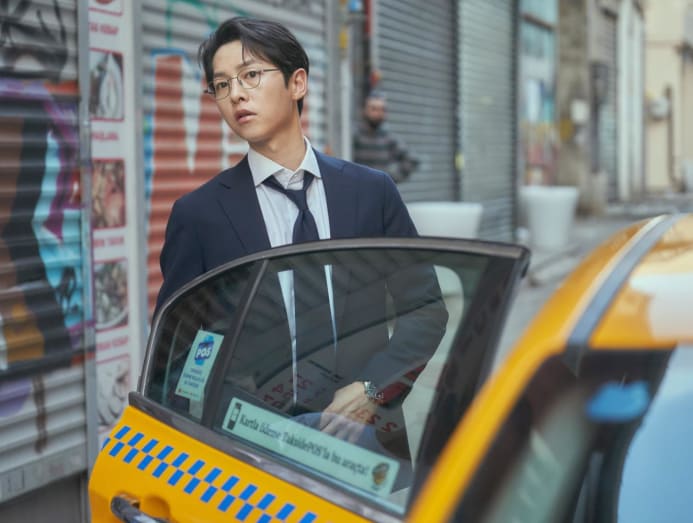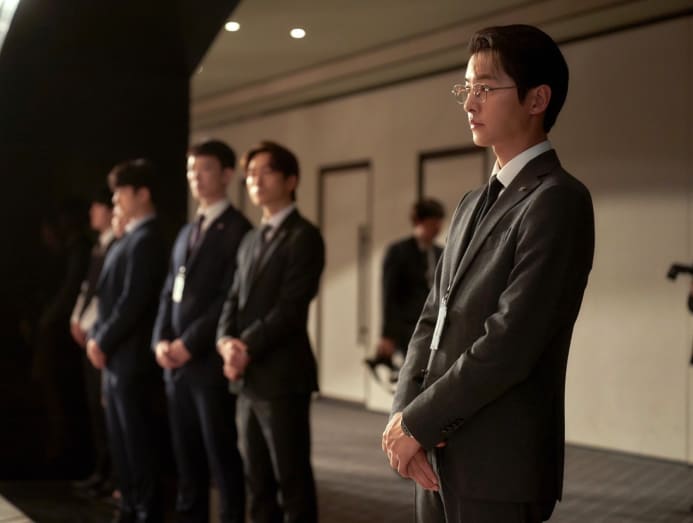 In several episodes of the latter, the actor had to play a university student. How did he feel about reverting back into a more youthful role?
"I felt guilty," Song chuckled, "but I also did regret some of my acting in episodes three and four of Reborn Rich. It was just my attempt to act young – too young – that made me think: 'Why did I do that?'"
Honestly, we beg to differ – there's no one better than Song Joong-ki to pull off the role of a university student, even at the age of 37.
TAKING ON A NEW PROJECT AS A PRODUCER
Yes, you heard it here first: Song is taking on a new venture as a producer.
The topic arose when he was asked what he would be up to if he wasn't an actor. "I haven't given much thought to that, but I used to skate, so I might have become an athlete, although that didn't happen. Otherwise, I think I'd be doing something in my current industry, producing, perhaps."
He added: "Actually, I'm planning a new project… Not as an actor, but as a producer."
But that doesn't mean he'll be gone from the screen anytime soon, as he's slated to star in another piece alongside actor Jo Han-chul, who's also in Vincenzo and Reborn Rich. After three consecutive projects together, it's no wonder Song expressed his love and affection for Jo during the press conference.
LEARNING ENGLISH FROM THE CROWN AND FAMILY
Much to our surprise, Song Joong-ki flaunted his English both during the press conference and in the private roundtable interview, answering fully in English throughout both sessions.
Has he been getting English lessons? Yes, but not from a tutor. He's been picking up English from the British series, The Crown.
"I have an obsession with it. I'm nearing the end of season 4 now and am looking forward to watching the next season. That's where I'm getting my English lessons from," the star revealed.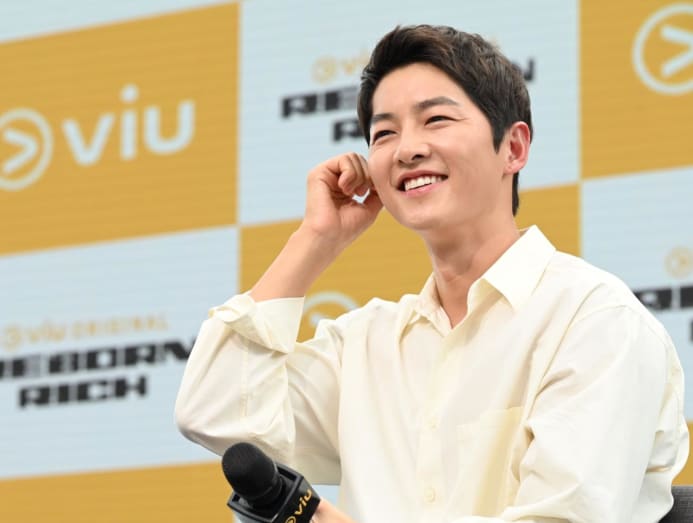 He also loves The Crown for its family theme. In fact, Song is a big fan of family-themed shows, which is partly why he chose to act in Reborn Rich.
"Reborn Rich combines the concept of family, revenge and Korean history, which makes it different from other dramas out there."
But even though Song loves watching shows where family members turn their backs on one another over money or ambition, he prefers to leave the conflict for fiction. "Family comes first," said the actor.
So if he was ever reborn into a rich family, what would he do with the money? Unexpectedly, he said: "Frankly, I don't want to be reborn into a rich family, because there will be family conflict. Family is the number one thing to me, not money."
Reborn Rich is currently airing on Viu.