Sophie Turner and Joe Jonas lose their dog in a tragic accident
Waldo Picasso, a young Alaskan Klee Kai, was killed by an oncoming car.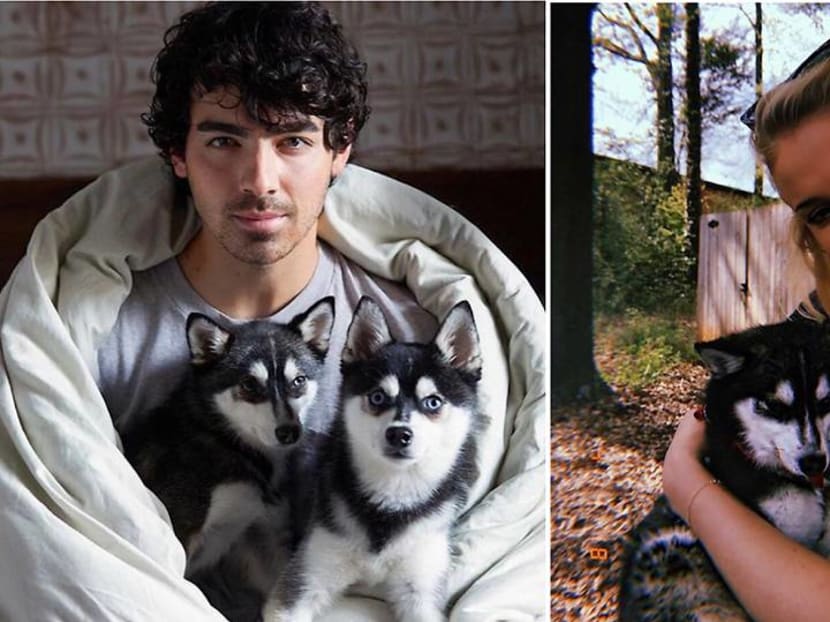 Tragedy struck Sophie Turner and Joe Jonas' recently-assembled little family when their young dog was killed in an accident on Jul 26.
Waldo Picasso, an Alaskan Klee Kai, was being walked by a dog-walker in Manhattan, New York City, when he was spooked by a pedestrian, ran onto the road and was hit by a car that did not stop, TMZ reported.
Waldo was adopted in April last year, shortly after Jonas and Turner adopted his brother from the same litter, Porky Basquiat. The two pups took part in the couple's wedding in the south of France, each wearing tiny tuxedos.
TMZ also reported that the couple were so affected by the incident that they went to see a therapist before reporting it to the police.
Jonas had previously posed for People magazine's Sexiest Man Alive 2018 issue alongside Waldo and Porky, who each have their own Instagram accounts besides featuring in both Jonas and Turner's feeds.