Sophie Turner, Joe Jonas, Hugh Jackman and many A-list stars make quirky secret film
A long list of celebrities have quietly been working on a remake of the cult classic The Princess Bride – all while at home on lockdown – for charity.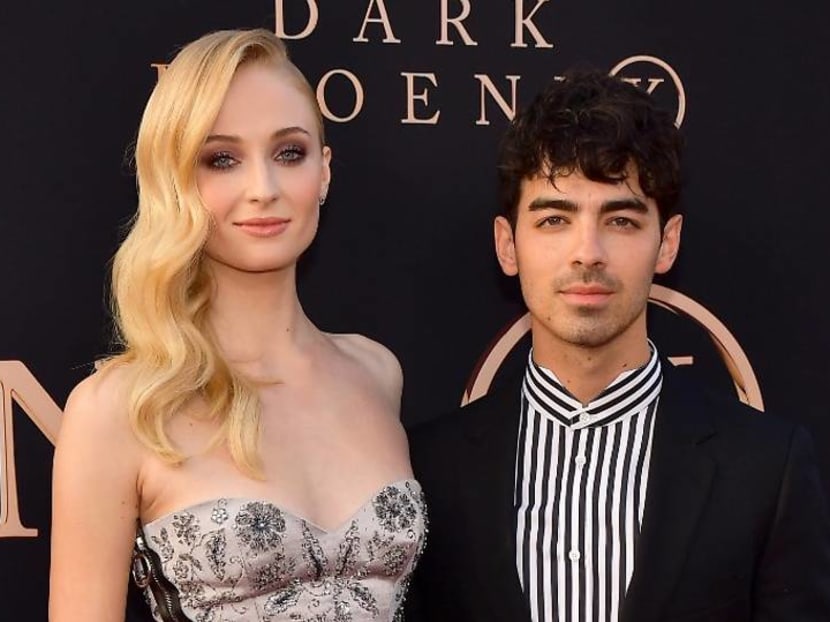 Many of your favourite stars have secretly made a movie – shot on their phones – and they've managed to pull it off all while being on lockdown.
Game Of Thrones actress Sophie Turner, musician husband Joe Jonas, Hugh Jackman, Josh Gad, Jennifer Garner and Neil Patrick Harris are just some of the celebrities appearing in a remake of the cult classic, The Princess Bride.
The film premieres on Monday (Jun 29) on the mobile-only Quibi platform in the US, which screens short-form videos. Each 10-minutes-or-less episode will be released daily over two weeks.

Instead of a straightforward recreation, the stars all shot their parts separately using their phones and often improvised with homemade props, costumes and even pets.
For example, Lego figures and stuffed animals were used for crowd scenes, and the Jonas family dog had to play the part of a dangerous rodent.
Jackman, who plays villain Humperdinck, even used a dim sum steamer as a crown.
The lead characters of the original film, Buttercup and Westley, are played by Garner and Tiffany Haddish, and Harris and rapper Common, respectively.
The idea for the remake was devised by director Jason Reitman in March, who saw it as a way to stay busy during the lockdown period.
He also wanted to raise funds for the World Central Kitchen, the charity founded by chef Jose Andres, which helps restaurants stay afloat during this period.
Quibi has made a US$1 million (S$1.39 million) donation to the organisation.
In an interview with Vanity Fair, Reitman explained, "I just thought, Can we remake an entire movie at home? And I had seen that a fan-made Star Wars had been done. I just started reaching out to actors I knew, saying, 'Is this something you'd want to do?' And the response was kind of immediate and fast. It was like, 'Oh – that sounds like fun.'"
Check out the clips to see the creative hacks that were used to remake the film.