South Korean celebrities join fight against COVID-19 with donations to aid efforts
Everyone from K-pop singers and bands to actors, and even a celebrity chef, have chipped in financially.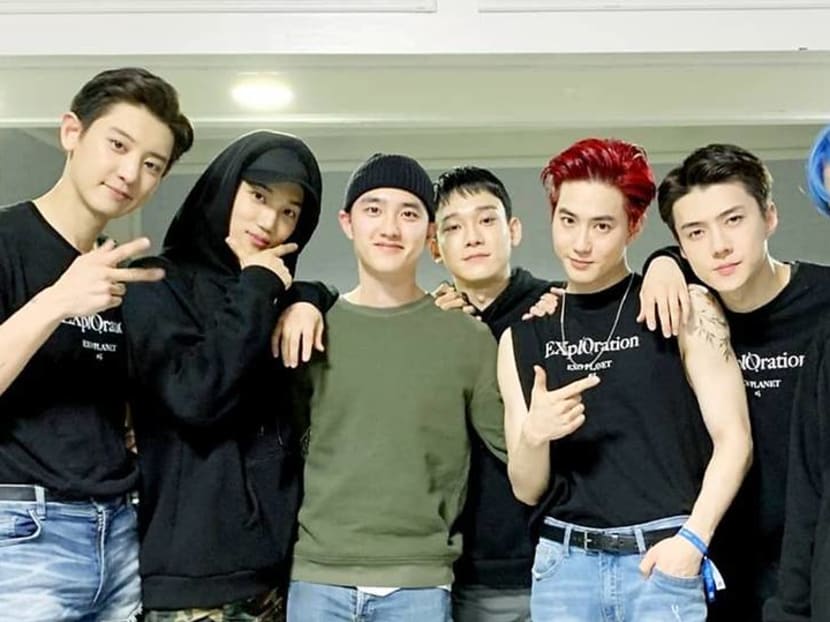 With the number of South Korea's COVID-19 cases rising and showing no signs of slowing down, celebrities in South Korea have shown their support by making numerous donations to the fight against the virus outbreak, as reported by South Korean entertainment portal Soompi.
One of the standouts in the long list of names is actor Lee Min-ho, who donated 300 million won (S$350,000) to eight different organisations.
According to Allkpop, the organisations he donated to were Fruit of Love, Good Neighbors, Love Bridge, Save the Children, Green Umbrella, and three other children's associations. The money will go towards children in low-income families who require medical and preventative assistance.
K-pop boyband EXO also reportedly has two members who have joined the fray, with Suho donating 50 million won (S$58,000) to the Community Chest of Korea and Kai matching that donation amount to the Hope Bridge Disaster Relief Association.
JYP Entertainment, with a roster that includes 2PM, GOT7, Day6 and TWICE, has also reportedly made a donation of 500 million won (S$584,000) to the Community Chest of Korea.
According to Soompi, that amount will be used to purchase logistics and equipment such as anti-contamination suits and masks, as well as provide sanitation items to low-income families.
The Community Chest of Korea also received a 20 million won (S$23,000) donation from celebrity chef Lee Yeon-bok, who owns the popular Chinese restaurant Mokran and has appeared on shows such as Please Take Care Of My Refrigerator.
In the meantime, TWICE's Tzuyu has also chipped in 50 million won (S$58,400) to the Community Chest of Korea, and said that she hoped everyone would be healthy. Joining her were fellow members Dahyun and Nayeon with the same amounts.
Other organisations who are benefitting from this wave of generosity include Good Neighbors, which received 100 million won (S$117,00) from K-pop group MONSTA X, and Plan Korea, which got 10,000 masks from comedian Park Na-rae.