South Korean comedian found dead at home with mum, celebs pay tribute
Celebrities such as SHINee's Key, Super Junior's Leeteuk and 2PM's Junho have posted touching messages to Park Ji-sun on social media.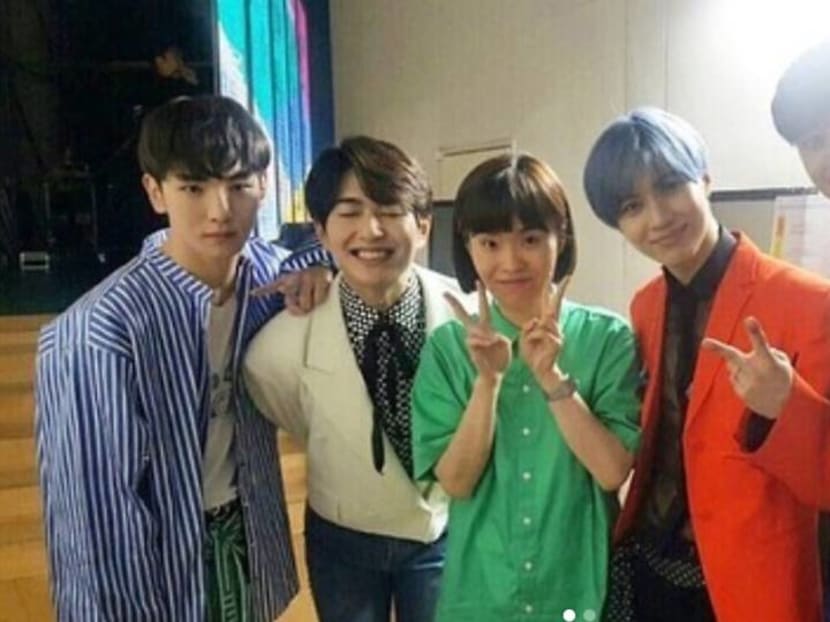 South Korean comedian Park Ji-sun and her mother were found dead in their home in the Mapo District in Seoul on Monday (Nov 2), according to Yonhap New Agency citing the police.
According to the police, Park's father had called the authorities after he couldn't get in touch with his wife and daughter. The two were discovered dead when the police arrived. The cause of death is still being investigated.

Numerous celebrities, such as SHINee's Key and Super Junior's Leeteuk, have paid tribute to the 35-year-old on social media.
Key took to Instagram to share a couple of photos, including one of SHINee and the comedian. He wrote: "Noona, thank you always. I'm sorry I couldn't express it with all my heart. I'll pray that you are resting peacefully now".
Noona is a term for an older female friend or sister.
Leeteuk also shared a photo on Instagram of himself with Park, together with bandmates Eunhyuk and Kyuhyun, taken at a radio show.
He wrote: "May she rest in peace. It's upsetting that it seems there are now more and more numbers in my phone that will go unanswered when I call. I pray that you will be happy and healthy in that place".
2PM's Junho, who appeared in the TV show The King Of Mask Singer with Park in 2017, wrote, "May she rest in peace".
Hip-hop artiste Hyun Jin-young recounted a story of how Park had sang one of his songs and had gotten the lyrics all correct. He added, "I'm filled with sorrow and my heart ached… Why… Please be at peace in heaven…"
Park debuted in 2007 with Korean public broadcaster KBS.