Singaporean fans go nuts for South Korean pop-rock band Dreamcatcher
Stakeouts at the airport and at their hotel as the seven-piece girl group arrived in town to play the Gateway Theatre on Friday.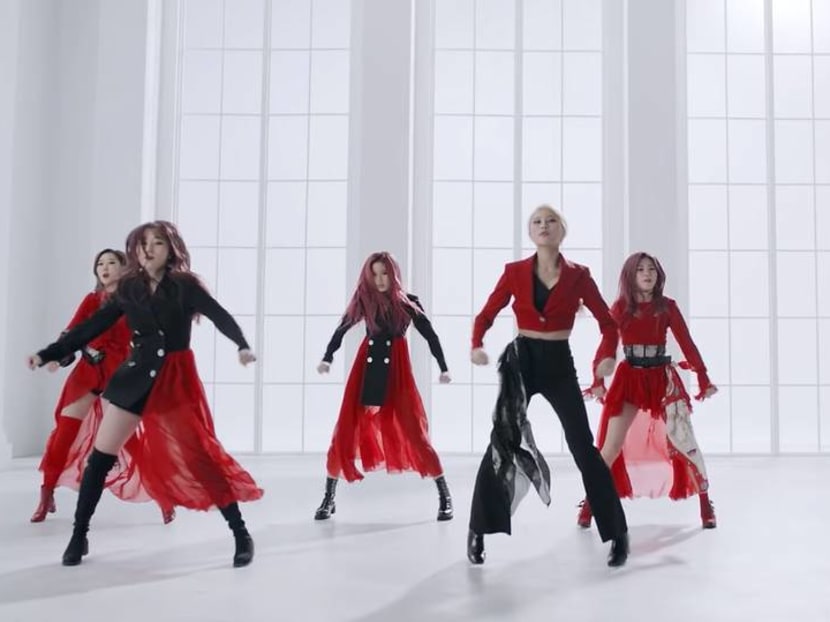 South Korean girl group Dreamcatcher will play the Gateway Theatre tonight (Mar 22), as part of their debut Southeast Asia tour. In anticipation for the concert, the hashtag #DREAMCATCHERinSG was a trending topic on Twitter Singapore.
Known for their rock leanings and adoption of the "young metal" concept, the septet will play a two-hour set as part of their Dreamcatcher Concert: Invitation From Nightmare City tour.
In typical fan fashion, fans of the girl group staked out at Changi Airport yesterday to welcome the band to Singapore.
Fans have also been waiting at the lobby of M Hotel Singapore where the members of Dreamcatcher were present earlier today for a fan signing event.
Formerly known as MINX, the South Korean girl group officially debuted as Dreamcatcher in January 2017 with two new members. As a seven-piece girl group, Dreamcatcher have released four extended plays, with the latest EP, The End Of Nightmare, released last month.
Following their concert here, the girls will be headed to Manila, where they will be performing on Sunday (Mar 24).