Spanish crime drama series Money Heist getting a Korean remake
The remake will feature a similar plot, although it will be set in Korea. Details on the cast have not been revealed.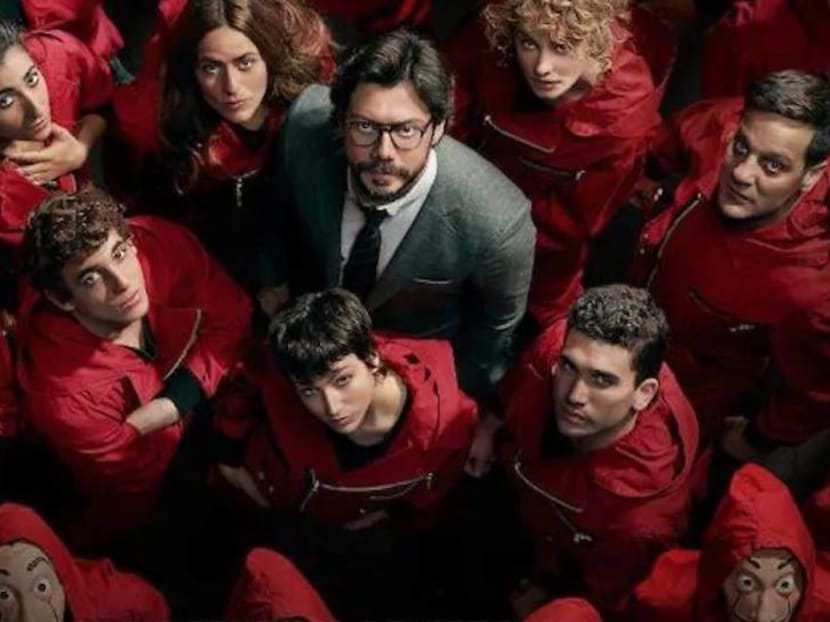 The hugely popular crime series Money Heist, currently showing on Netflix, is getting a Korean remake.
The Spanish series, originally titled La Casa De Pape (The House Of Paper), is about a group of robbers – led by a criminal mastermind known as the Professor – who carry out a massive heist on the Royal Mint of Spain, and later on the Bank of Spain.
Confirmation on the Korean remake was announced on Tuesday (Dec 1) after plans for it were first made public in June, reported Soompi.com
It will feature a similar plot with a group of people with various skills under the direction of a criminal mastermind. However, it will be set in Korea.
The remake will be directed by Kim Hon-sun, who has directed shows such as Son: The Guest and Voice. The script will be undertaken by Ryu Yong-jae and team, who wrote Psychopath Diary.
In the original Spanish series, each member of the heist team is given the name of a city in order to avoid detection, such as Tokyo, Berlin, Moscow, Nairobi and Oslo. They're also known for wearing bright red jumpsuits and Salvador Dali masks during their jobs. 
There are no details yet on who will be starring in the show, although Korean media outlets reported in early November that actress Jeon Jong-seo had been offered the role of Tokyo.
Álex Pina, the executive producer of Money Heist, said, "For several years, Korean content has crossed national boundaries and captivated audiences around the globe with its unrivaled composition and culture, just as Money Heist has now. That is why we were attracted to the potential of a Korean version of Money Heist. I am excited to see what will happen when this case unfolds against the backdrop of the Korean peninsula".