Spice Girls' Mel C says 'scuffle' with Victoria Beckham led to eating disorder
The singer known as Sporty Spice said she started being "really, really hard on myself" after almost getting fired following the fight with Posh.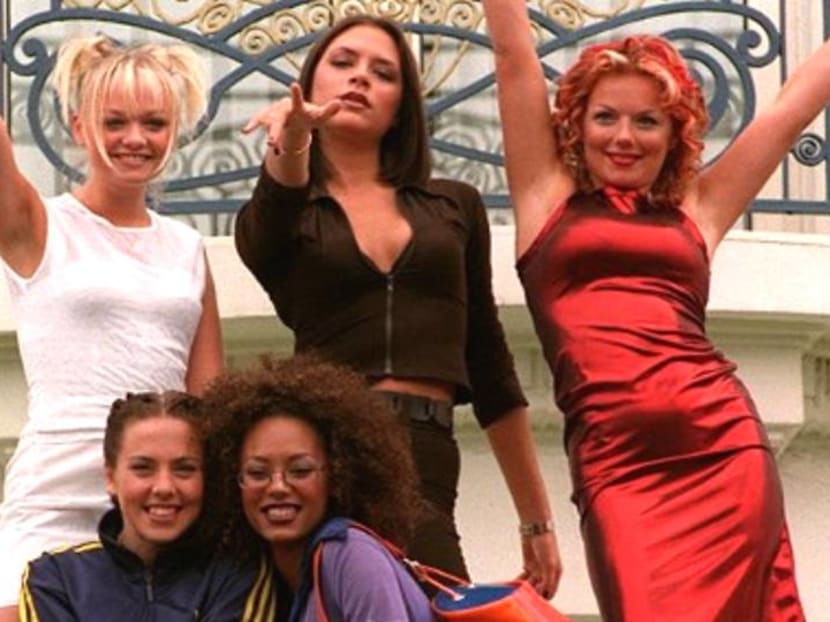 Sporty Spice, or Mel C, has spoken out about her battles with eating disorders and depression, brought about by almost getting fired from the Spice Girls even before they debuted in 1996.
Chisholm was warned about her behaviour after getting into a "scuffle" with bandmate Victoria Beckham, aka Posh Spice, while drunk at the Brit Awards that year.
She told the BBC Radio 4 show Desert Island Discs on Sunday (Feb 23): "We'd all had a few bevvies and on the way out there was a little scuffle between myself and Victoria. I was told if that behaviour ever happened again, then I would be out."

She revealed that the incident led to her becoming "really hard" on herself and developing eating disorders.
She said: "I was so hurt and embarrassed. To think I could have messed that up and lost it all… I began to be really, really hard on myself."
She added: "I think that is where the start of some of my problems came because I had to be very, very strict with myself. I couldn't allow myself to relax because if I did I might mess it all up."
The pressure of being in the hit girl group and the constant comparisons with other members didn't help.
"I think I was described as the plain one at the back that doesn't really do much or doesn't really say much," she told host, Lauren Laverne. "That is really hurtful when you are a young aspiring pop star. I tried to make myself perfect, whatever I deemed perfect to be."
The group's environment wasn't perfect either, according to Chisholm. She also said that she had been bullied by one of the other members, but was too afraid to complain because she felt guilty to do so.
Her breakdown led to her being anorexic, and then having a binge eating disorder. Chisholm likened it to her body having taken over her mind.
She went to a GP, who diagnosed her with depression, which she described as a "weight off her shoulders".
She explained: "It was such a relief because I thought, 'Oh my God, there's a name for it and I can be helped.'"
Thankfully, she seems to be in a better state now, and being a mother to her daughter Scarlet has made her "braver".
"She has made me stand up for myself more," Chisholm said.