People of the world: Spice Girls releasing new song featuring all 5 members
The girl group is releasing a Wannabe25 EP to celebrate their debut single's 25th anniversary – and it will contain a previously unreleased ballad.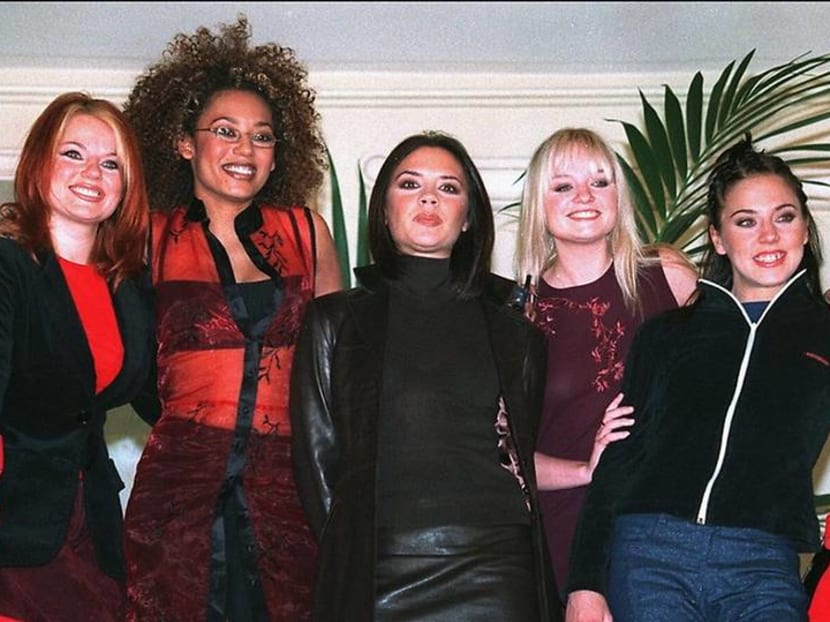 The Spice Girls are back, and they've told us what they want, what they really, really want. And that's to drop the Wannabe25 EP in honour of their debut single's 25th anniversary.
The EP will feature the original Wannabe, a remix by American DJ Junior Vasquez, the original demo, and an unreleased ballad recorded in the '90s titled Feel Your Love.
The track, which features all five members, was written by the Spice Girls – that's Melanie Brown (Scary Spice), Melanie Chisholm (Sporty Spice), Emma Bunton (Baby Spice), Geri Halliwell (Ginger Spice) and Victoria Beckham (Posh Spice) – and Wannabe co-writers Richard 'Biff' Stannard and Matt Rowe. It wasn't released previously as it was deemed too racy for the time.
The girl group made the announcement on Tuesday (Jun 15) via Instagram. They also started a campaign with the hashtag, #IAmASpiceGirl, writing, "We believe there is a Spice Girl in all of us, and we want you to join us on a trip down memory lane!"
They asked fans to send in videos and pictures of them singing to the Spice Girls and showing their love for the group. Prepare to be transported back to 1996 where you were (presumably) dancing to Wannabe in your bedroom.
The Wannabe25 EP will be released digitally on Jul 9, with the vinyl and cassette out on Jul 23. Save the date and join their hashtag if you really, really, really wanna zig-a-zig-ah.