What was Spider-Man's best friend doing far from home in Singapore?
Actor Jacob Batalon tells CNA Lifestyle what it's like to be Ned, how recent Marvel news was "devastating" and why he went shopping at Paragon.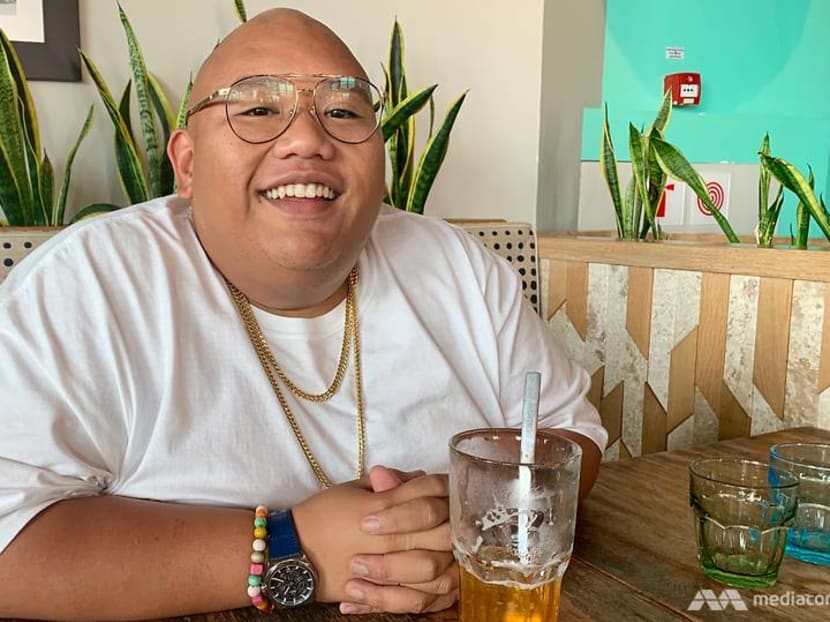 You might know Jacob Batalon as the loveably geeky Ned, also known as Peter Parker's BFF and sidekick, in Spider-Man movies. But in real life, he's a spiffy dresser with his own personal sense of style.
Yes, the 22-year-old Filipino-Hawaiian is very much interested in fashion – and in accessories, in particular. When we caught up with him in Singapore, he was wearing gold chains, aviator-style glasses and a bracelet that had been given to him while he was in Seoul, appearing as a guest on the variety show The Return Of Superman.
"I feel like I'm so far off from Ned," he mused, over a tall glass of iced lychee tea ("I love lychee!" he exclaimed). "I'm a geek, but I don't let my mum dress me up, is what I'm trying to say! I'm like into Lord of the Rings and Star Wars and anime and cartoons and stuff – I just don't dress like a geek, I guess.  I'm trying to wear different stuff all the time. Especially because whenever I'm doing stuff with (co-stars) Zendaya or Tom (Holland), I just feel like they have really cool style, so I don't want to look like the one loser who doesn't have style!"
In fact, during the short time that Batalon is spending in Singapore to promote his films, he's only found time for one activity: Shopping.
Between slurps of lychee tea, he showed us the brand new watch he was wearing, which he had purchased at Paragon shopping centre. "This is like a skeleton – you can see the inside and how it works, and it's a really cool design," he said, pointing to the watch face. "I'm really into that sort of thing. And these chains (around my neck) are gifts my mother gave me. I just love wearing gold stuff."
Ask him about his glasses, and you get a fun fact – Batalon is shortsighted but was not allowed to wear contact lenses during the filming of the Spider-man movies because they would have been visible in close-up scenes.
"I really can't see," he said. "When I act, I'm basically blind. If I'm close to somebody, it's fine, but if there's crazy stuff happening, I have no idea what it looks like. I have to watch a lot of playback."
Another fun fact: "In Homecoming, Ned was supposed to have eyeglasses. And because I actually couldn't see, the prop people took the glasses to a vision place and they put my prescription in them. But I ended up not using them in the movie because the way I looked reminded (director) John Watts too much of an old friend that he knew, and he didn't want that! So, I actually just kept those glasses to use."
He added, "I feel like I get dogged on a lot about not hitting my mark all the time… The few times that I don't, people say, 'It's because you're blind.' I'm like, 'Not a big deal.'"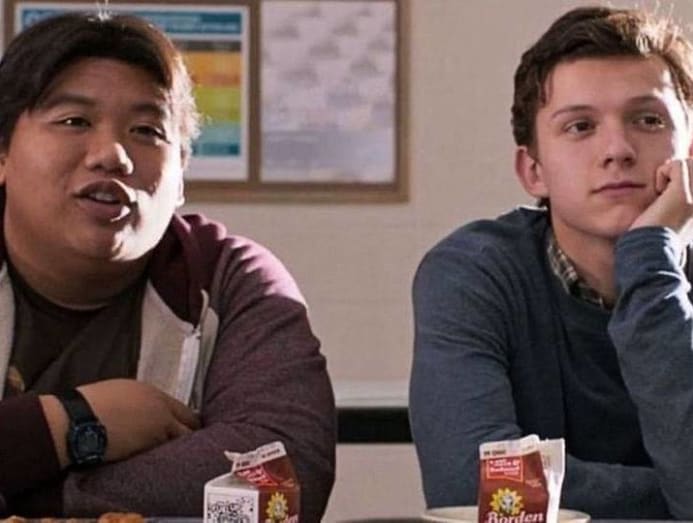 Speaking of things that aren't a big deal – Batalon famously responded to the hot topic of the Marvel Cinematic Universe day, the split between Marvel Studios and Sony Pictures, by Instastorying the words, "Really not a big deal", followed by a shrugging emoji. What exactly did he mean?
"It is devastating, I think, if you're a fan, but genuinely, it's just business," he said. "We're all still signed on. It's not like we're going to all leave. We're all still ready to make the third movie. I think people think we're more affected by it than we actually are but… we all have these busy schedules. We can't really worry about things like that. We're all still a family; we're going to continue to make great Spider-man films. So there's really no need to worry about it. I think what really upsets people is the fact that Spider-Man's not going to be with other superheroes anymore, but that doesn't mean we're not going to make great films."
He added, "Sometimes I'm a bit of a troll – I like to say things like that to rile people up because I know they like to take things that we say and just dissect every little piece of it, even when there's really nothing there. So that was really just me being, like, a troll."
He did get trolled in return, he revealed, with people saying, "'Well, Jacob's basically jobless and he's probably working at McDonald's now'," he shared.
The truth is that the actor has projects lined up that aren't superhero films, starting with the romantic comedy Let It Snow premiering on Netflix in November.
But he admits that he's had to watch Spider-Man: Far From Home "maybe like 50,000 times". "It's like, 'Ah, well, I sleep in the movie theatre now," he quipped. "Sometimes I look at myself and I'm like, 'Why did you do that?'"
Which scene in particular? "Probably all of them!"
Spider-Man: Far From Home is available now on Singtel TV Video On Demand (VOD).