8 local personalities to battle it out in new 'masked singer' contest SPOP WAVE!
The eight-week singing contest will feature public figures whose identities will be kept hidden in the first round.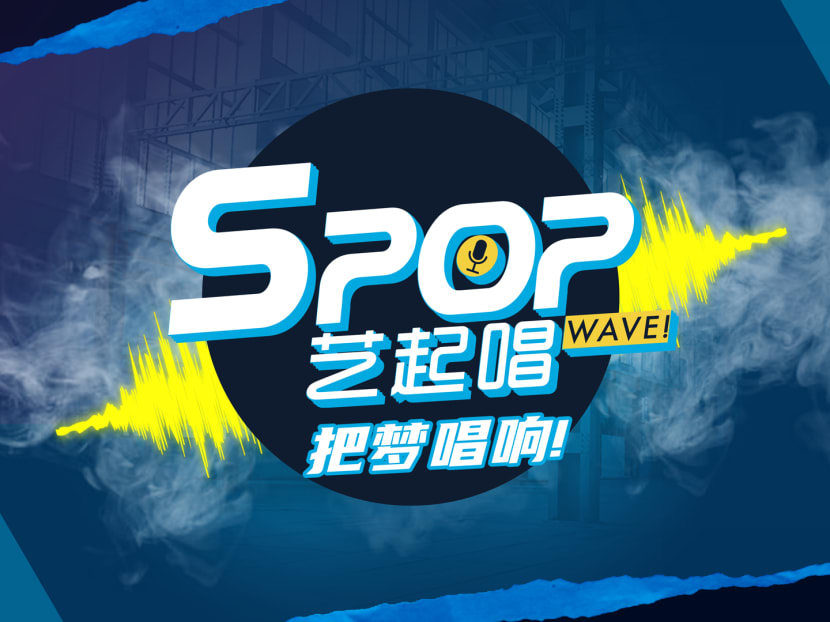 Love watching "masked singer" contests? 
Eight mystery local personalities will soon be pitting their singing prowess and stage presence against each other's in a new contest, SPOP WAVE!, starting Nov 2. 
Hosted by YES 933 producer-presenters Zhong Kunhua and Chen Ning, the contest is part of Mediacorp's SPOP initiative that first launched in 2018 with SPOP SING!. 
"It aims to celebrate Singaporean music and shine a spotlight on local talents, while offering them the opportunity to showcase their musical passion through Mediacorp's media network," Mediacorp said Friday (Oct 15).
The competition will see participants split into two groups under the mentorship of local singer-composer Hong Junyang and singing duo The Freshman – alumni of previous Mediacorp talent competition Project Superstar seasons 1 and 2.
Contestants will begin with a "masked singer" mission, where their identities will be hidden. They will then tackle other "battling concepts", including the "PK Challenge with Guest Performers, and face potential elimination before the final three face off in the grand final on Dec 21. 
The contestants will perform local songs and be judged by a panel of local and international musicians and singers for voice quality, pitch, rhythm, expression ability and stage presence. 
Fans can also participate by voting for their favourite local songs from among the 50 shortlisted, from now until Oct 20. The top 20 songs voted will be coined "SPOP songs", said Mediacorp, and selected songs will be performed by contestants during the preliminary rounds.
"We are really excited to announce the return of our SPOP initiative with SPOP WAVE!, which features a refreshing, new concept that will see local personalities relinquishing existing public personas and re-emerging as contestants in a singing competition," said Mediacorp's Head of Chinese Audience Simone Lum.
"Not only will these talents gain the opportunity to showcase their hidden singing capabilities and pursue their musical passions, fans of local pop songs will also get to relive familiar tunes performed by them throughout the contest. We can't wait to catch these exciting performances and hope that our audience will join us in celebrating local talent and music through the show!"
SPOP WAVE! will be available on YES933, meLISTEN, meWATCH and Mediacorp Entertainment YouTube channel every Tuesday at 8pm, starting Nov 2. Curated versions of the show will also be available on Channel 8 and Channel U from Oct 26.