Find out who won Mediacorp singing competition SPOP WAVE!
Gao Mei Gui clinched the title after edging out Ridhwan and Sherly Devonne Ng at the grand finale to take home S$20,000 in cash and prizes. 
The winner of singing competition SPOP WAVE! has been announced. Gao Mei Gui took home the title when she edged out fellow finalists Ridhwan and Sherly Devonne Ng during the grand finale held at Capital Theatre Singapore on Tuesday (Dec 21). 
The 32-year-old producer-presenter impressed resident judges Kit Chan, Lee Wei Siong and Lee Si Song, as well as guest judge WeiBird Wei, with her two songs: Take it Slow and Cliff To The Heaven. 
Gao also won over the audience, garnering the highest number of public votes, which made up 50 per cent of the final results.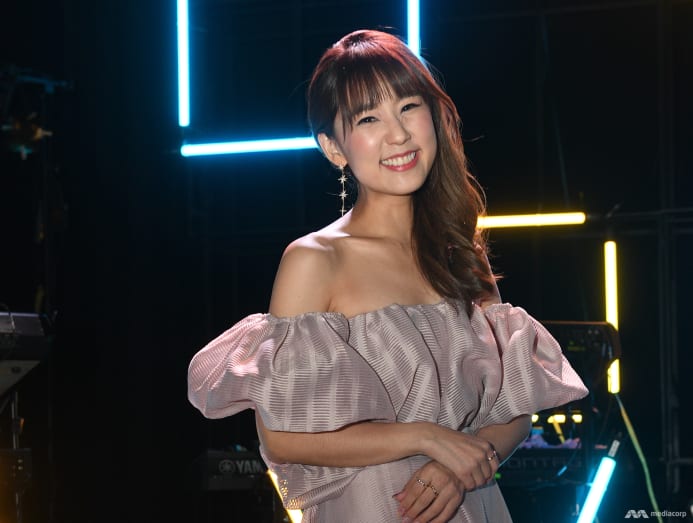 After her win, Gao declared: "This journey's been like a dream, winning is like a dream! Too many people to thank and be grateful for. I'll do that in time to come, but meanwhile, time to have a good sleep and a sinful meal!" 
As winner, she took home S$20,000 worth of prizes, including an OSIM uDream massage chair and S$2,000 in cash.
First runner-up Ridhwan and second runner-up Sherly Devonne Ng won a karaoke entertainment system each, and $1,899 and $1,499 in cash, respectively.
Other highlights of the grand finale evening included a surprise recording of Mandopop star JJ Lin, as well as guest judge WeiBird Wei performing his popular song Red Scarf. 
Hosted by YES 933 producer-presenters Zhong Kunhua and Chen Ning, SPOP WAVE! is a singing competition organised by Mediacorp to provide an opportunity for local personalities in search of a breakout stage to fulfill their singing dream. 
Since Nov 2, eight contestants divided into two groups had been battling it out under the mentorship of local singer-composer Hong Junyang and singing duo The Freshman.
Said Simone Lum, Mediacorp's Head of Chinese Audience: "Congratulations to all three finalists for bringing us such terrific performances tonight, and especially to Mei Gui on your well-deserved win!"
Those who missed out on the show can catch the entire competition on meLISTEN, meWATCH, and Mediacorp Entertainment YouTube Channel.