'Best Couple Award': Squid Game and Goblin stars explain their Bad And Crazy on-screen bromance
Wi Ha-jun and Lee Dong-wook reveal the secrets to their good chemistry on the set of the Korean action-comedy series Bad and Crazy – and why they deserve an award for it.
What happens when the Grim Reaper from Goblin and the undercover cop from Squid Game team up? You get some K-bromance.
In the ongoing iQiyi comedy-action series Bad And Crazy, actors Lee Dong-wook and Wi Ha-jun make an unlikely pairing – the former plays an opportunistic police officer Ryu Soo-yeol, who has a life-changing experience after meeting a crazy-but-righteous character named K, played by the latter.
And the on-screen chemistry between the two has been evident in the show, which was written and directed by the same team behind the show The Uncanny Counter.
"I thought the chemistry between Su Yeol and K was the key to this drama. When we actually began the shoot, we had better teamwork than I had imagined," said Wi, who fans of the Netflix hit show Squid Game may recognise as the police officer who infiltrated the game.
"That's why I mentioned that I am aiming to win the Best Couple Award with (Lee Dong-wook) at the Baeksang Arts Awards."
In an email interview with CNA Lifestyle, he admitted "it was little pressuring at first" to be paired up with his co-star Lee, given the veteran actor's extensive leading roles in show such as Goblin (aka Guardian: The Lonely And Great God), Tale Of The Nine Tailed, My Girl and many others. 
"It was my first time meeting Dong-wook, but he led me well," said Wi. "He went along with the things I had practised and prepared. He was really considerate and warm that I could be at ease while acting, and I learned a lot from him."
Wi added: "He always worked hard and shared his ideas. He always trusted me and went along with my performance. That's why we had good chemistry and we could show our bromance. After the shoot, we met up along with other actors. We live nearby each other, so I want to see him from time to time if he allows."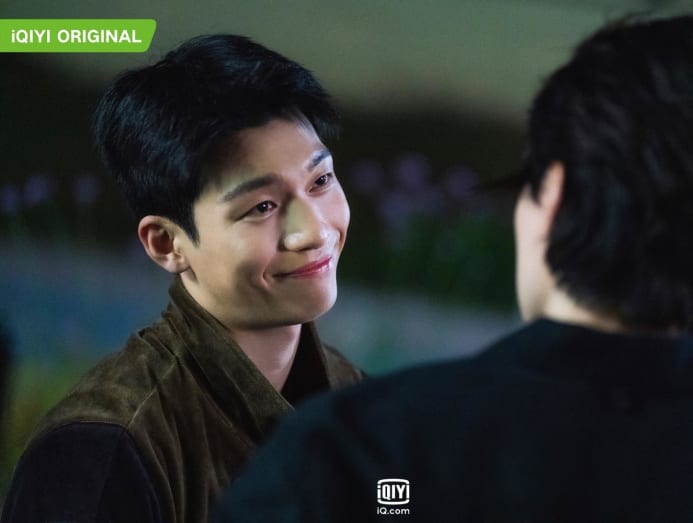 The feeling is evidently mutual.
According to Lee, the pair hit it off very well on the set.  "As if 'we are one'," said Lee. "Our bromance chemistry was undeniable."
"Ha-jun is an amazing person, and he was always prepared. He did his best in every scene. I'm grateful for that," said Lee in a separate email interview. "Ha-jun is always hardworking and kind. He can be flexible and gets along with his fellow actors and staff members."
Lee added: "He's a big star now, but he's always humble. It was of great pleasure to act with him, and he was reliable."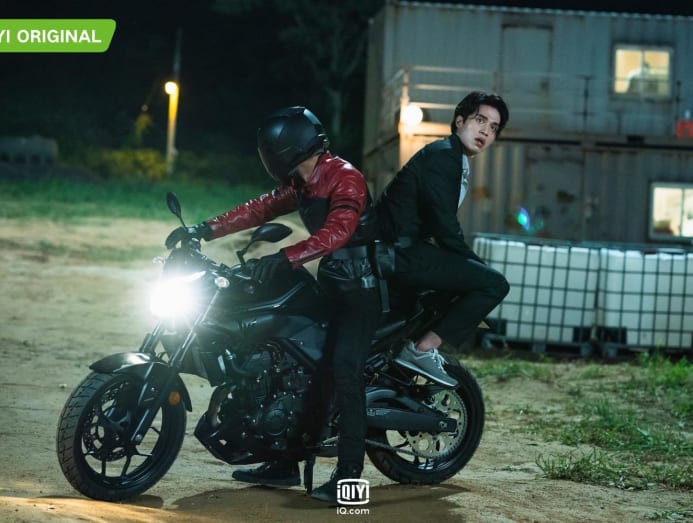 With such strong chemistry between the two, were there any exceptionally memorable moments on the set of Bad And Crazy?
"Su-yeol and K get locked up in a courier truck where they're put in an awkward and embarrassing situation, which you can see in episode seven," recalled Wi. "Dong-wook and I came up with a lot of ad-libs. We laughed a lot because the scene itself was really funny."
Wi revealed that the most difficult scene for him to film was the action scene in the first episode, where he had to pour used oil all over his body.
"Not only the actors but the staff members went through a lot.  It was really slippery that it was difficult to finish each scene," he said.  "We worked together and put a lot of effort into it. That's why it's the most memorable scene and I was really proud when it turned out well. I think it's one of the most unforgettable scenes."
As for Lee, the simple fact that they managed to finish filming Bad and Crazy "safely and well" was the most memorable for him.
"There were many dangerous scenes, and there was a lot to shoot, so it was always difficult. It's most important that no one got hurt during the shoot, and it's a big relief."
Bad And Crazy is currently streaming on iQiyi.