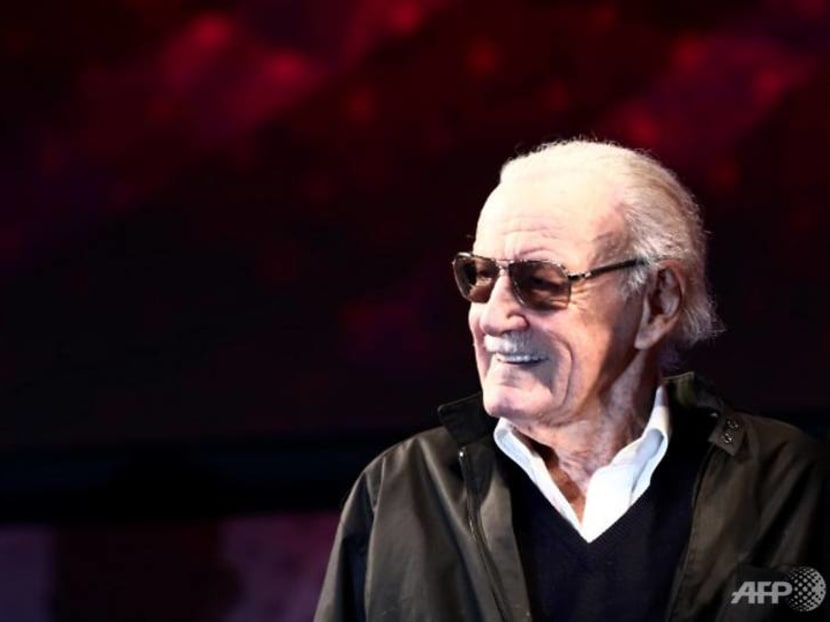 LOS ANGELES: Superheroes and Hollywood figures alike took to social media to pay tribute to comic book legend Stan Lee, who died on Monday (Nov 12) aged 95.
Lee co-created iconic Marvel superheroes including Black Panther, Thor, Spider-Man, the Fantastic Four and X-Men.
Ryan Reynolds, who plays Deadpool in Marvel's X-Men franchise, shared a picture of Lee's cameo in the latest Deadpool movie. "Damn ... RIP Stan. Thanks for everything," he wrote.
"He exuded love and kindness and will leave an indelible mark on so, so, so many lives." 
He ended the tribute with a lively "excelsior!!" in a nod to Lee's signature sign off.
"Owe it all to you," he said. "Rest in peace Stan."
"We've lost a creative genius," he wrote. "Stan Lee was a pioneering force in the superhero universe. 
"I'm proud to have been a small part of his legacy and .... to have helped bring one of his characters to life."
Spider-Man actor Tom Holland also took to Instagram to pay tribute to Lee. 
"How many millions of us are indebted to this guy, none more so than me," he wrote. 
"The father of Marvel has made so many people so incredibly happy. What a life and what a thing to have achieved. Rest in peace Stan."

Actor Mark Ruffalo, who played The Hulk, also tweeted tributes to the comic book legend.
"You let us be extra human ... superhuman even. I am deeply honoured to have been a small part in the Stan Lee constellation."

A floral wreath also appeared, complete with a black sash and the comic book writer's name written in gold.