A behind-the-scenes look as celebrities got ready for Star Awards 2019
Who got a surprise gift from fans, who had to unbutton her top, and who was still working while getting his hair done? CNA Lifestyle had a sneak peek before the night began.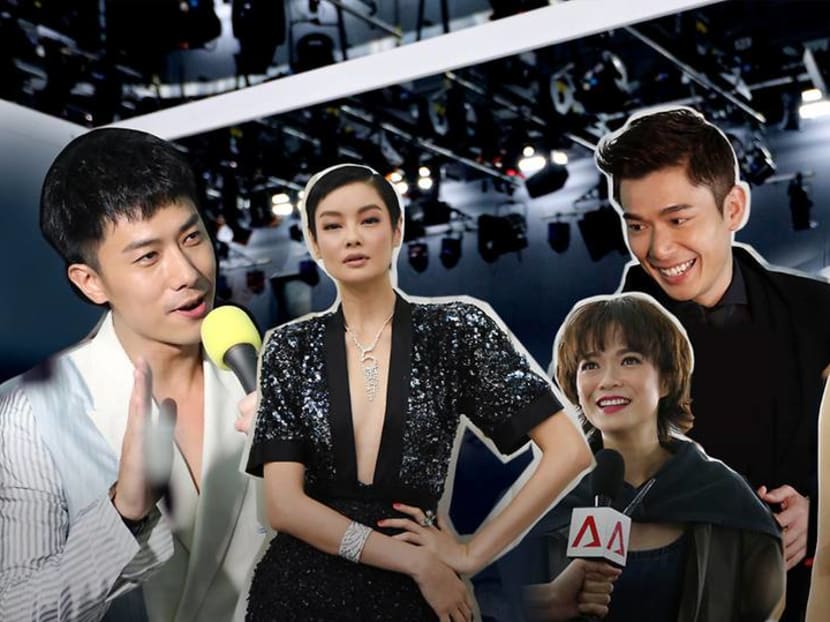 Behind all the glitz and glamour at the Star Awards is a lot of work to get the stars looking the way they are. And it's no different this year when the single biggest event in Singapore's Mandarin entertainment scene celebrates its 25th anniversary on Sunday night (Apr 14) at MES Theatre.
When CNA Lifestyle earlier dropped by backstage at Mediacorp's Studio One basement, there were around 70 artistes doing their hair and makeup. It was calm – for the moment.
Some had rushed over after squeezing in some work before tonight. Desmond Tan said he had to do All Is Well this morning, before rushing home to shower and gobble up some Hong Kong noodles before finally coming down. There was catered food, but like many, there hadn't been time to eat. "Oh well, I have three costume changes anyway," he laughed.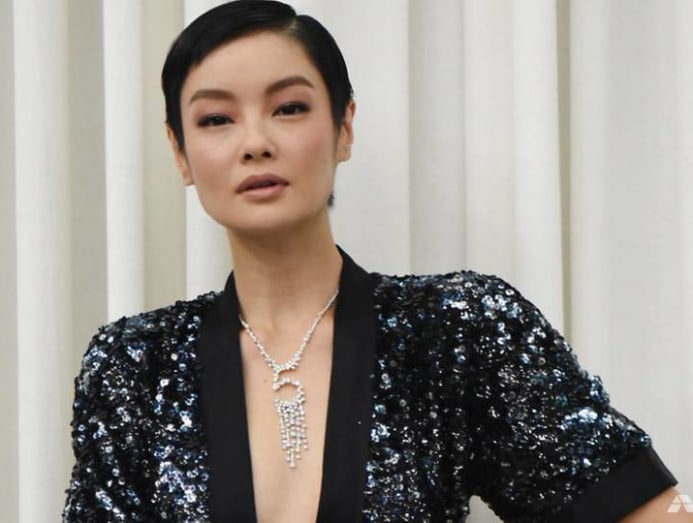 Sheila Sim, too, said she had a big breakfast but skipped lunch to fit into her Chanel dress. And she's looking forward to rushing home to eat after the event because she's prepared food. "I'm going to drive as fast as I can!" she said.
While some rushed from work – others were actually still working. We spotted multitasking Pierre Png, who was having his makeup done alongside Elvin Ng, reading a script for C.L.I.F. 5.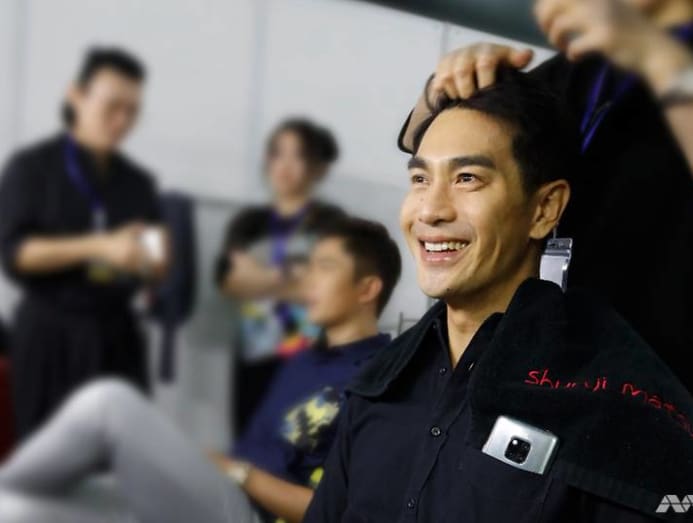 Working on a weekend aside, much of the activity (and anxiety) has been about getting ready for tonight. When we passed by Joanne Peh earlier, her outfit still hadn't arrived. "I'm hoping it'll clear customs," she quipped.
There were some fashion surprises and adjustments to be had, too.
"Look at Chen Xiu Huan – wahhh," exclaimed Sim, when the actress walked past her in a huge splash of pink.
Meanwhile, Kym Ng had to, well, unbutton her top at the request of David Gan. "I'm wearing David Gan Jewellery. I thought a choker would be too chunky. But David said please lah, just unbutton some buttons. So for him, I undid three buttons." (She eventually decided to go without the choker.)
Bryan Wong also wore a few special things. He'd put on a tux – which was "a big change for me" – and diamond earrings for the first time. "I took to Instagram to ask about the tux options. Some say half and half," he said. As for his earrings, they were a Christmas present.
He wasn't the only one wearing some impressive bling. Jesseca Liu was spotted wearing Tiffany and Co jewellery – worth S$2.4m – while Sim was also, apparently, wearing almost S$6 million worth of Chanel jewellery. "When I win my fifth award, can I get to keep this necklace?" she mock-asked the fashion brand. "Or when I turn 50? Pretty please?"
While the 25th anniversary of Star Awards was a huge celebration, there was also a tinge of sadness. We bumped into Ian Fang who talked about his late buddy: "It's sad that Aloysius (Pang) is not here with us today. But I believe right now, he's an angel above staring right down at us now".
Fans weren't far from the stars' minds, too. Felicia Chin's fans had surprised her with a light-up bouquet, presented to her via a member of staff.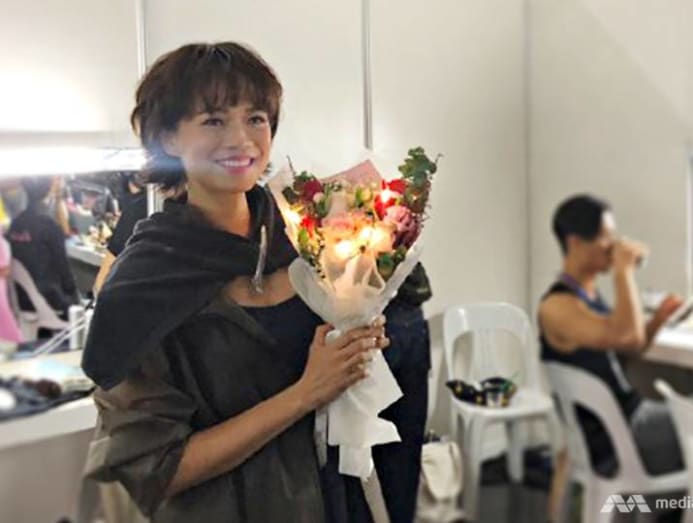 "They wanted me to receive the bouquet first so as not to distract me on the red carpet later. My fans are so sweet. I'm so thankful for them," she told CNA Lifestyle.
Desmond, who had a great 2018, said: "I'm not sure how I can up the ante from last year. I'm thankful for my fans and hope I just can make it on stage this year".
Catch the Star Awards 2019 ceremony on Sunday, Apr 14, 7pm, on Channels 8 and U as well as Toggle.