No wefies, no hugs: How celebs got ready backstage for Star Awards 2021
In the hours leading up to Star Awards 2021, CNA Lifestyle hung out backstage with artistes and nominees as they got glammed up. Who's happy to be out of their sweatpants? Who desperately wants to win? And who doesn't want to win?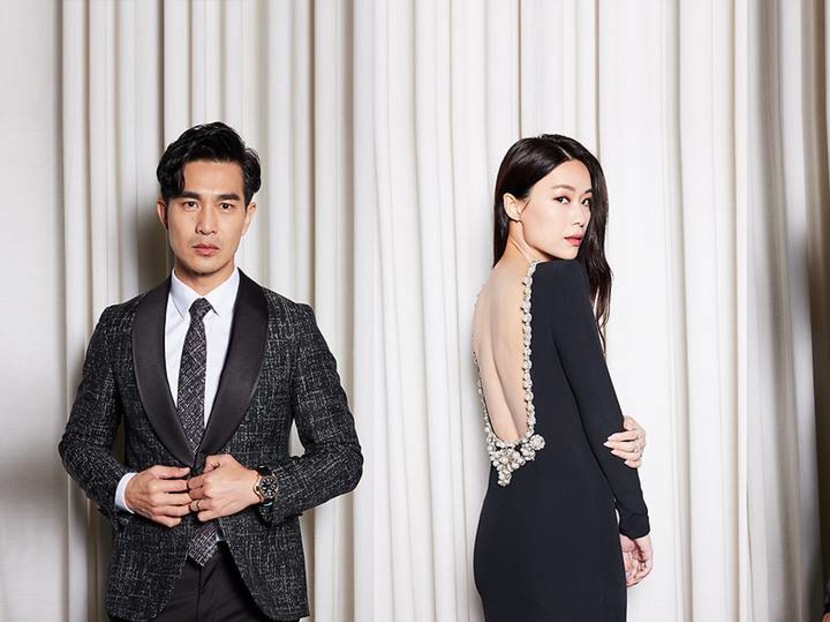 What's the biggest concern on our celebs' minds at this year's Star Awards? Not being able to give hugs or handshakes.
Thanks to safe distancing guidelines, they'll have to hold back their expressions of affection for friends and colleagues they haven't seen in a long time. 
Ahead of the Star Awards 2021, CNA Lifestyle hung out backstage with Desmond Tan, Rebecca Lim, Kym Ng, Romeo Tan, Pierre Png, Bonnie Loo, Edwin Goh and Bryan Wong as they prepared for the event. What's it like to be part of an unusual edition after there was none held last year?
And when the show itself starts at 7pm on Sunday (Apr 18), they'll have to rein in their congratulations when winners are announced.
On the morning of the biggest day in local Chinese television, our stars showed up bright and early at Mediacorp's makeup rooms to begin preparations for the Star Awards before they headed to the show's location: Jewel Changi Airport, a special departure from the usual venue of Mediacorp's TV Theatre.
With masks on, however, the atmosphere was distinctly different from previous years', with no one congregating in groups, no eating or drinking, and no wefies.
(And in case you're wondering, the artistes are permitted to remove their masks for television as long as safe distancing measures are in place.)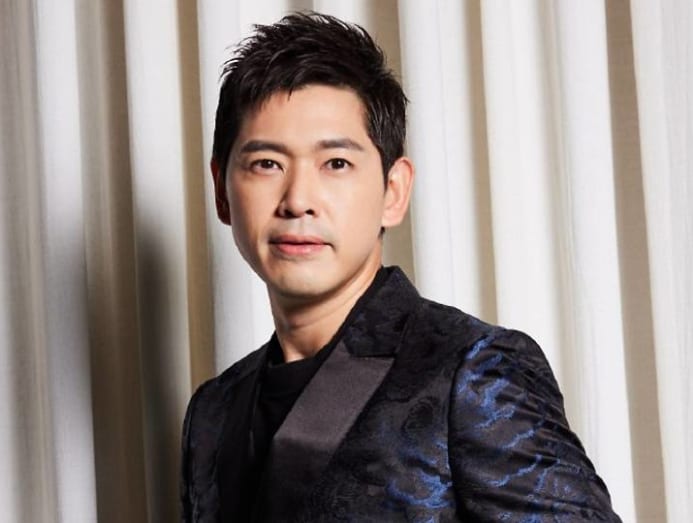 "It's been almost a year since I've seen most of my colleagues. By nature, you'd want to give them a hug," Best Actor nominee Romeo Tan told CNA Lifestyle backstage while still in his casual clothes and slippers. But, "I think we just need to keep reminding everyone about keeping a safe distance. I'll try to keep my hands to myself!"
Mediacorp's Star Awards was back with a bang in 2021. Held at Singapore's Jewel Changi Airport and Terminal 4, there was a special "red carpet" with an airplane as a backdrop, a handful of international guests and more.
How strict are the safe distancing measures? Well, suffice it to say that we overheard a manager telling some artistes, "Remember not to touch anyone. Even if she falls down, you're not allowed to help her up!"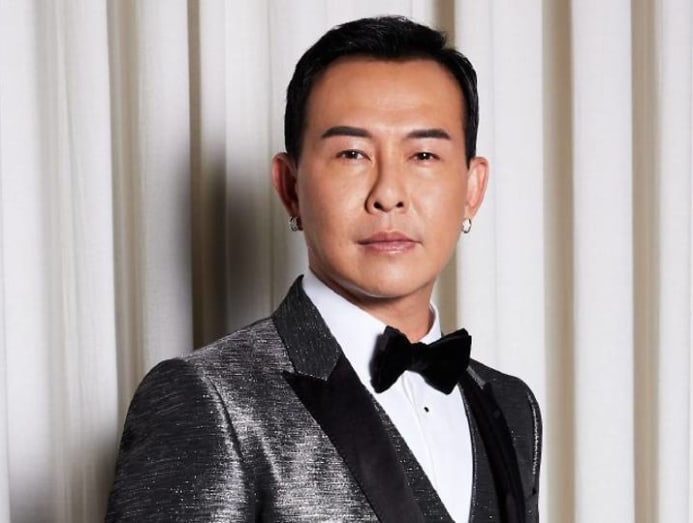 "I think that might be one of the greatest challenges today – not to be affectionate to people and not going forward to congratulate them," Bryan Wong told us. Then again, quipped the Best Supporting Actor nominee, "I guess for those who are not fans of physical emotion, it's a good day for them!"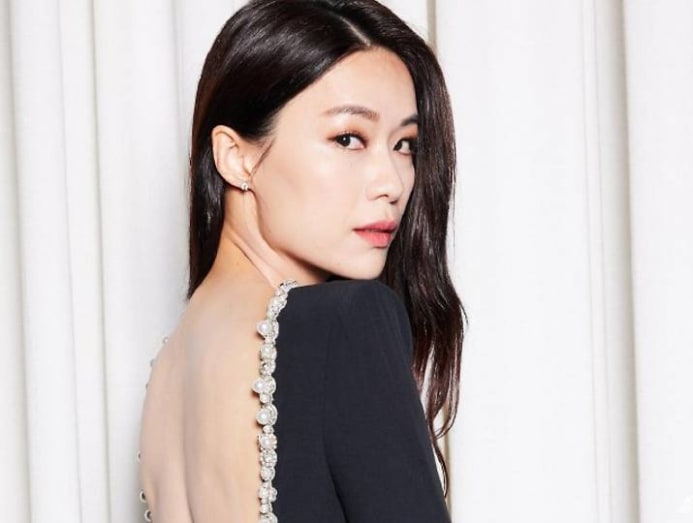 In the makeup chair, a chirpy Rebecca Lim was happy to be back in the thick of the Star Awards atmosphere.
"I think there's a lot more excitement because we missed last year's. I'm definitely looking forward to tonight because it's been a while since all of us got to dress up and glam up. And there's been so much hard work put in behind the scenes, by the actors as well, for the last two years. I just miss seeing everyone together," said the Best Actress nominee.
Plus, she added, "We've been cooped up at home or only been able to meet within our team. This awards ceremony allows us to sort of see each other – even if it's from afar, at least we can wave to each other! And at least we'll look beautiful tonight, so that will be something different, as opposed to our sweats and T-shirts!"
Nerves were running high among most of the nominees, as seven actors are nominated in each acting category, up from the usual five.
"Right now, I'm still quite relaxed but I'm sure that as time goes by, I'll start to get more nervous," Romeo said. "This year is challenging – we have seven guys up for Best Actor. So, to be honest, I'm really nervous about later on."
He usually hides his nerves well, but the telltale sign, he divulged, is that "my ears turn red if I'm really nervous." It happens on set too, if he messes up too many takes, he said. "Once, the cameraman said, 'Hey, your ears are too red. Can the makeup artist apply some concealer?'"
Someone who's statistically likely to go home with at least one award is Kym Ng, who's nominated for Best Actress, Best Supporting Actress and Best Programme Host.
"Most people think I will get the Best Supporting Actress award," she revealed as she was getting her hair braided. "I wish to get Best Actress, but chances are very slim because i'm competing with all the experienced actresses. I just hope for the best, lah. You never know!"
Bryan is also gunning for a trophy for his turn as a conniving eunuch in A Quest To Heal, telling us, "Everyone thinks I stand a pretty good chance and I so desperately hope that everyone is correct."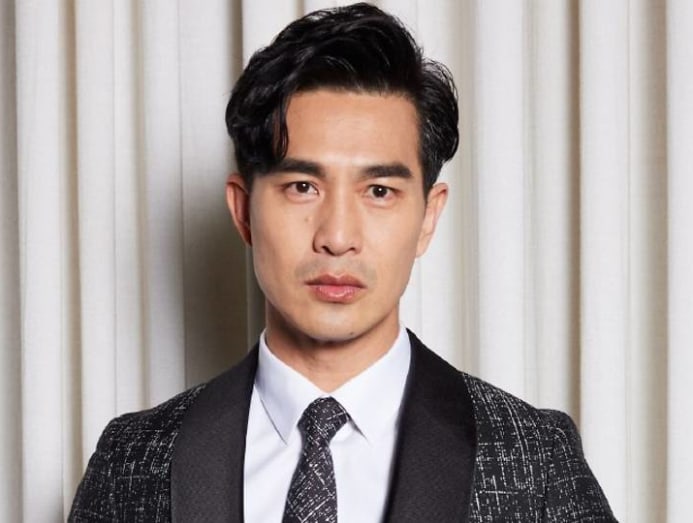 But there's one person who's kind of hoping he doesn't win an award, and that's Pierre Png, who joked to us while he was getting his makeup done that he doesn't want to have to make a thank-you speech in Mandarin.
"I think I might be the only artist who dreads going on stage," the Best Actor nominee grinned. "We are no longer allowed to hold hands or hug each other and I usually do that to buy time. Now I have one whole minute, and from where I'm seated, it takes me less than three seconds to go up on stage!"
In any case, he's modest about his chances this year. "With Chen Hanwei in the running, I think the rest of us can just take a back seat," he quipped.
Will he be proven right? We'll be watching the show to find out.
Star Awards 2021 is broadcast on Apr 18 on Channel 8 and Channel U, with a simulcast on meWATCH and Mediacorp Entertainment Channel on YouTube. 
The "Walk of Fame" will run from 5pm to 6.30pm while the awards ceremony will run from 7pm to 10pm. You can also catch what's happening backstage until 10.30pm on meWATCH and YouTube. 
For more information, go here.