Star Awards 2022: Chantalle Ng, Xu Bin, Jeremy Chan score first Best Actress, Actor nominations
New names join the usual suspects in the nominations line-up, while Chen Hanwei will be hosting this year's awards ceremony on Apr 24 all by himself. Also: We'll get to see a robot trophy presenter called The LeoBot.
Star Awards season is upon us once again – that time of year when we celebrate the best in local Mandarin entertainment and are treated to a red carpet fashion parade. This year, there'll be some interesting new shake-ups to the ceremony, to be held on Apr 24 at The Theatre at Mediacorp.
But first, let's take a look at the fresh-out-of-the-oven nominee list.
The hit drama My Star Bride leads the pack with seven nominations, including Best Drama Serial and Best Theme Song. And congratulations are in store for Chantalle Ng and Xu Bin, who starred in the show as young, star-crossed lovers.
Ng, whose popularity soared after the drama aired, has predictably picked up the first Best Actress nomination of her career for her turn as a mail-order bride from Vietnam. The nomination comes four years after her Best Newcomer win.
The drama has also brought Xu Bin, who played a man recovering from a debilitating car accident, his first Best Actor nomination in a 10-year career.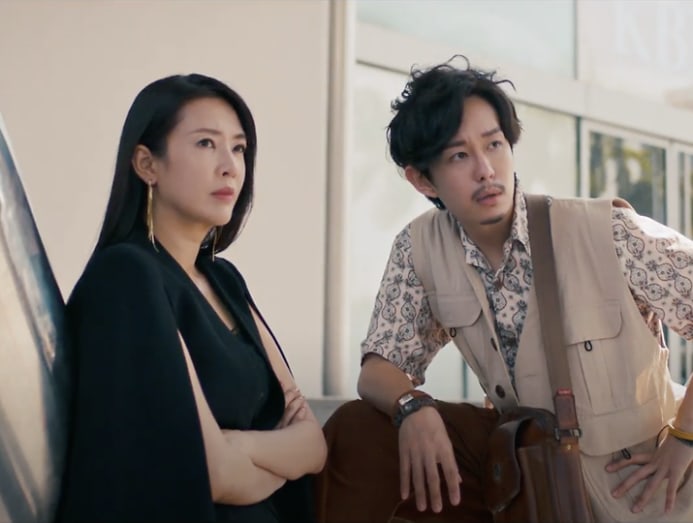 Also marking his first Best Actor nomination is Jeremy Chan. Better known as a variety host, Chan played a wannabe ghost buster in Crouching Tiger Hidden Ghost, opposite real-life wife Jesseca Liu, who also scored a Best Actress nomination for the role.
Other Best Actor nominees are Chen Hanwei for Recipe of Life, Desmond Tan for Key Witness and Romeo Tan for Soul Old Yet So Young; while other Best Actress nominees are Huang Biren for Recipe of Life, Joanne Peh for Mind Jumper and Ya Hui for CTRL.
Missing from the list of Best Actress nominees is Rui En, who has been nominated in this category every year since 2011 – but she does have a Best Supporting Actress nomination for her role in The Heartland Hero.
Also picking up Best Supporting Actress nominations are Cynthia Koh and Lin Mei Jiao for My Star Bride, and Bonnie Loo and Lina Ng for Key Witness; while other Best Supporting Actor nominees are Zhu Hou Ren for My Star Bride, Chew Chor Meng for Heartland Hero, Jeffrey Xu for The Takedown, and James Seah and Zhang Ze Tong for Key Witness.
Key Witness, like My Star Bride, has seven nominations, but is not in the running for Best Drama.
In the category of Best Programme Host, Ke Le joins the usual suspects Kym Ng, Guo Liang, Quan Yi Fong and Desmond Ng for her work in Curious City.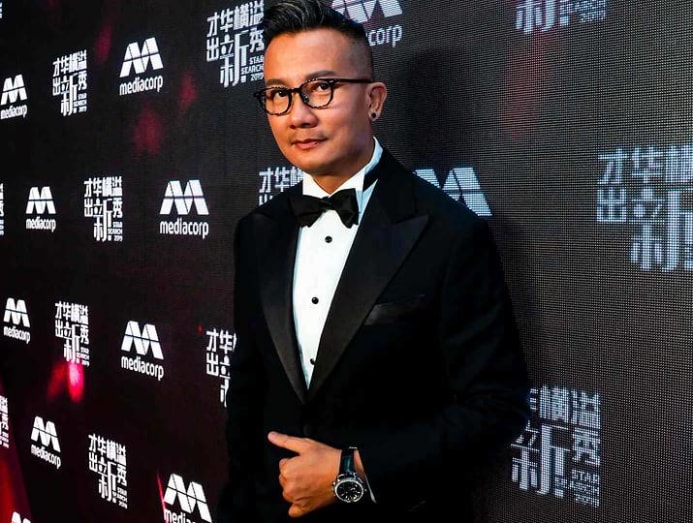 This year's Star Awards ceremony takes the theme "When the stars align, dreams come true" and will be hosted by actor Chen Hanwei in his first-ever outing as a solo anchor host for an awards show.
Another first this year will be a robot trophy presenter: The LeoBot, a locally made machine and itself award-winning, will be deployed to deliver the trophies to the winners.
The Walk of Fame red carpet event will also have new features such as a giant Zoom wall where fans will be invited to dial in to interact with artistes, and a special corner for the stars to show off their looks.
Last year's seven-hour Backstage Live commentary marathon will return with some new surprises and its own MyPICK! Awards in which viewers can vote for special awards like Show Stealer, Most Hated Villain and Most Attention-seeking New Gen Host.
Catch the Star Awards 2022 Awards Ceremony "live" on Apr 24 at 7pm, with Backstage Live at 3.30pm and Walk of Fame at 5pm. Available on Channel 8 and U, with simulcast on meWATCH and Mediacorp Entertainment YouTube channel.
For the full list of nominees and more information, go here.