Star Awards Top 10 Popular Artistes nominees revealed, Brandon Wong bags his first nom
TV veteran Wong earns his first-ever popularity award nomination in a career that spans decades. Also, some fun new awards will be presented backstage this year, like the, erm, dubious honour of Most Attention-seeking New Gen Host.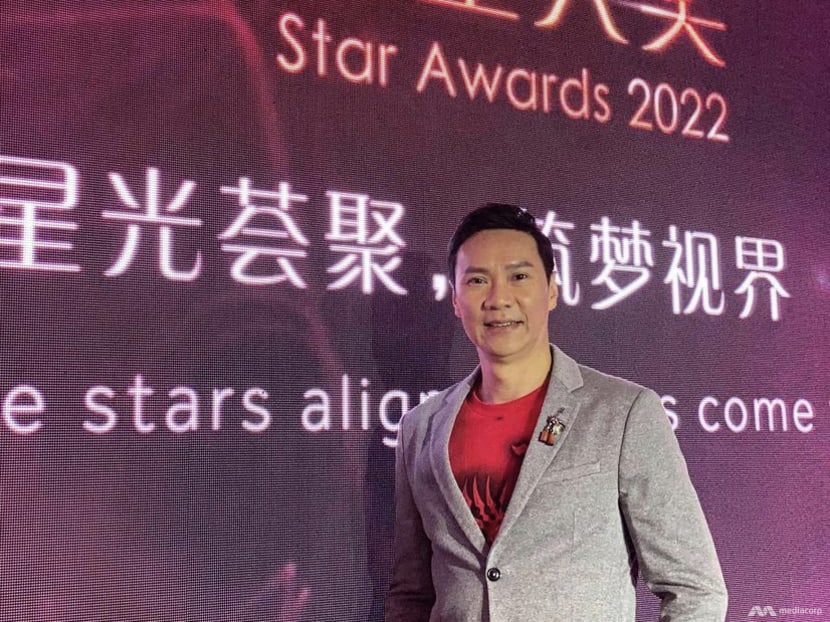 Nominees for this year's Top 10 Most Popular Male and Female Artistes for the Star Awards were unveiled on Thursday (Mar 10) at a special live-streamed event attended by over half of the nominated artistes.
In the running are fresher faces such as Chantalle Ng, Hong Ling and Xu Bin, alongside veterans like Marcus Chin, Chen Shu Cheng and Hong Hui Fang.
The lineup's sole first-time nominee may come as a surprise to viewers: It's veteran actor Brandon Wong, who's been a familiar face in local dramas for the last 20-odd years.
"I feel like a mature woman who's finally pregnant after many attempts," the 50-year-old quipped. "At this age, it's a high-risk pregnancy. Can I deliver a healthy baby? It's up to the audience."
On a more emotional note, he shared, "Every year, my kids ask me, 'Why aren't you nominated, daddy?' and I don't know what to say to them. This year, I can finally tell my three precious kids, 'Daddy finally got a nomination. You can feel a little bit proud of me."
Similarly chuffed to be nominated was Cynthia Koh, who jokingly referenced how she'd made headlines in the past year for wearing a daring dress. "I know everyone saw that blue dress I wore, and it must have been memorable," she laughed, disclosing that she'd received only two Top 10 awards in her long career. "If you vote for me, maybe I'll wear nothing," she quipped.
Also nominated is Michelle Chia, whose name hasn't appeared on the list since 2012.
For Top 10 nominees Felicia Chin, Rebecca Lim and Pornsak, it's a pivotal year as they each have nine trophies to their names. If they manage to bring home their 10th trophies, they will qualify for the All-time Favourite Artiste honour next year.
Receiving that award this year will be Dennis Chew and Zheng Geping, who collected their 10th Top 10 trophies last year.
Who's missing from the nominations list? Well, Bonnie Loo, for one, who scored her first Top 10 award last year; and "dukes" Jeffrey Xu, Ian Fang and Shane Pow.
The nominees were identified via a Popularity Survey, a poll of 1,000 people representing an equal breakdown across various age groups across Singapore's population. The survey was conducted by an accredited market research company. The final results will be determined by the Popularity Survey results (30 per cent) and a public vote (70 per cent), as verified by professional auditors.
In addition to the Top 10 awards, there'll be a newly launched MY PICK! Awards, to be held exclusively during the show's Backstage Live segment. Categories include Favourite Couple Pairing, Male Show Stealer, Female Show Stealer, Most Hated Villain, Perfect Combo and Most Attention-seeking New Gen Host.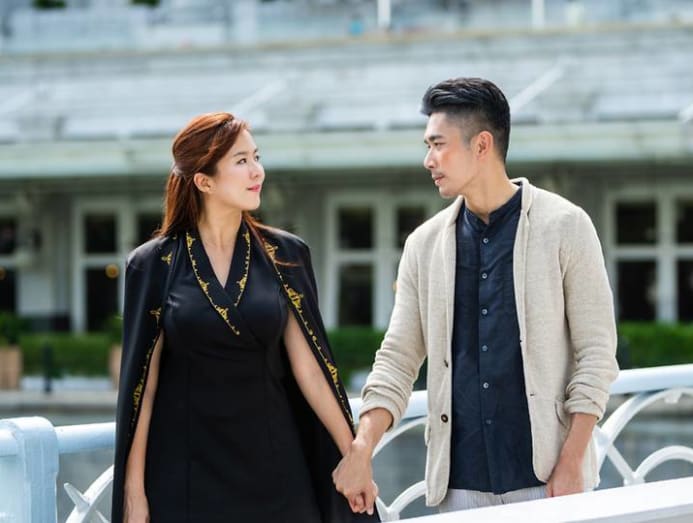 Fans can vote for the Top 10 Most Popular Artistes as well as the MY PICK!, Best Theme Song and Best Radio Programme awards from Mar 11, 12pm to Apr 10, 11.59pm at www.mewatch.sg/sa2022.
This year's Star Awards ceremony will be held on Apr 24 and takes the theme "When the stars align, dreams come true". The show will be hosted by actor Chen Hanwei in his first-ever outing as a solo anchor host for an awards show.
Here are the 40 most popular artistes.
TOP 20 MOST POPULAR FEMALE ARTISTES
Aileen Tan
Carrie Wong
Chantalle Ng
Cynthia Koh
Felicia Chin
Hong Hui Fang
Hong Ling
Jesseca Liu
Jin Yin Ji
Lin Mei Jiao
Lina Ng
Liu Ling Ling
Michelle Chia
Paige Chua
Pan Ling Ling
Priscelia Chan
Rebecca Lim
Sheila Sim
Ya Hui
Yvonne Lim
TOP 20 MOST POPULAR MALE ARTISTES
Ben Yeo
Brandon Wong
Chen Shu Cheng
Chen Tian Wen
Chua Enlai
Darren Lim
Desmond Tan
Guo Liang
Lee Teng
Marcus Chin
Pierre Png
Pornsak
Rayson Tan
Richard Low
Romeo Tan
Shaun Chen
Xu Bin
Yao Wen  Long
Zhang Yao Dong
Zhu Hou Ren
Catch the Star Awards 2022 Awards Ceremony "live" on Apr 24 at 7pm, with Backstage Live at 3.30pm and Walk of Fame at 5pm. Available on Channel 8 and U, with simulcast on meWATCH and Mediacorp Entertainment YouTube channel.
For the full list of nominees and more information, go here.