Star Awards 2023: When is it, who are the nominees and what you should know about voting for Most Popular awards
Your World In Mine sweeps nominations in acting and other categories, and many younger actors are in the running for Best Actor and Actress awards for the first time.
Nominations for the Star Awards 2023 were announced on Wednesday (Feb 15), revealing several first-time contenders in the acting categories who will be vying for a trophy on Apr 9. 
Scoring the most number of nominations is the drama Your World In Mine, which delves into the home life of the family of a young man with an intellectual disability, played by Richie Koh. The drama has nine nominations including for Best Drama Serial, Best Theme Song and acting nods for several of its leads. 
Twenty-nine-year-old Koh and 28-year-old Hong Ling, who played his older sister, scored themselves their first Best Actor and Best Actress nominations, while veteran awards-clincher Huang Biren, who played their mother, is also up for Best Actress. Desmond Ng, who played the love interest of Hong Ling's character, has also earned his first Best Actor nomination.
Other contenders for Best Actor is first-time nominee, Ayden Sng, 30, for his role in dark family drama The Unbreakable Bond; Qi Yuwu for his work in Dark Angel and Brandon Wong for his performance in Leave No Soul Behind.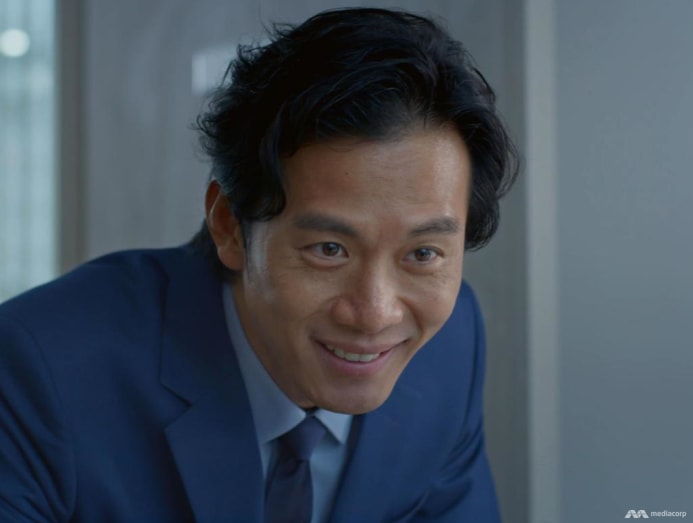 In the Best Actress category, the rest of the nominees are Rebecca Lim for Soul Doctor, Jesseca Liu for Soul Detective and Zoe Tay for Dark Angel.
Nominated for Best Supporting Actor are Zhu Hou Ren for Your World In Mine, Andie Chen for Sisters Stand Tall, Brandon Wong and Chew Chor Meng for Dark Angel, and Darren Lim for Genie In A Cup.
Best Supporting Actress nominees are Xiang Yun and Lina Ng for Your World In Mine, Aileen Tan for Dark Angel, Cynthia Koh for Leave No Soul Behind 21 and Kym Ng for When Duty Calls 2.
Up for Best Programme Host are Bryan Wong for Old Taste Detective S3, Christopher Lee for Dishing With Chris Lee, Darren Lim for A Night Under The Stars, Dennis Chew for Mr Zhou's Ghost Stories @ Singapore Sightings and Quan Yi Fong for Hear U Out S3.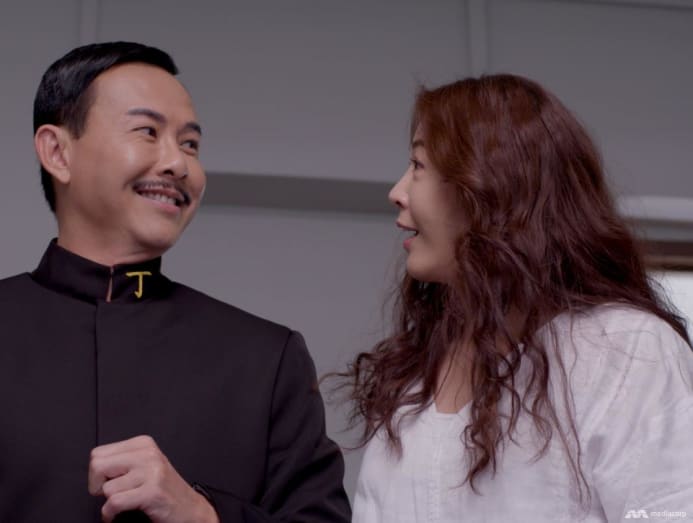 WHEN'S THE SHOW AND WHAT'S NEW? 
This year, the annual Star Awards ceremony will be held on Apr 9 at Marina Bay Sands. Taking the theme Beyond | Celebrations, the event will feature musical performances by local and regional artistes, and a red carpet Walk of Fame against the backdrop of the Singapore skyline.
The popular seven-hour Backstage LIVE commentary marathon will also return for the third consecutive year. Awards that will be exclusively presented at the Backstage LIVE segment include MyPICK! Awards – Favourite CP, Male and Female Show Stealer and Most Hated Villain.
A total of 19 awards will be presented during the show, including a new Most Popular Rising Stars award dedicated to artistes with five years or less of experience. The award runs parallel to the Top 10 Most Popular Artistes awards and will be presented to three up-and-coming artistes with the greatest number of fans' votes.
Moreover, this year, there will no longer be a preliminary shortlist of Top 40 stars via a nationwide poll of 1,000 people. Instead, the public will be able to vote directly for all eligible nominees. And when it comes to the final results, the weightage of the Popularity Survey will be reduced from 30 per cent to 20 per cent, while that of public voting will be increased from 70 per cent to 80 per cent to empower fan votes.
Fans can start voting for the Best Theme Song and Best Radio Programme awards from Feb 15, 1.30pm until Mar 12, 11.59pm at www.mediacorp.sg/StarAwards, while voting for the popularity awards will commence in March (more details to come).
To honour the achievements of behind-the-scenes talents, an exclusive gala dinner will also be held on Mar 30 at the JW Marriott Hotel Singapore South Beach, selected segments of which will be made available on meWATCH and Mediacorp's social media platforms.
Catch the Star Awards 2023 on Apr 9. Live telecast available on Channel 8 and Channel U, with simulcast on meWATCH and Mediacorp Entertainment YouTube channel. Backstage Live takes place from 3.30pm to 10.30pm. Walk Of Fame takes place from 5pm to 6.30pm. Star Awards 2023 Live Show takes place from 7pm to 10pm. Repeat telecast on Apr 16 on Channel 8.