Star Awards 2023: Tay Ying cheers on fellow actors, including mum Hong Huifang
The 27-year-old was not nominated this year as she didn't appear in any Mediacorp dramas in 2022.
Though it may seem like everyone is nominated for an award at this year's Star Awards – a whopping 114 artistes are in the running for 23 awards – there are a number of celebs who fell through the gaps.
Some did not make the cut because they simply didn't appear in enough Mediacorp productions over the past year. 
Case in point: He Yingying and Jin Yinji, who both had roles in dramas like Dark Angel and Healing Heroes respectively, but did not meet the minimum requirement of appearing in a total of 30 episodes across all eligible programmes.
Another actress who failed to make the cut is Tay Ying, 27, who signed on with Mediacorp as a full-time artiste in January 2022.
According to her artiste portfolio, Tay Ying did not appear in any Mediacorp dramas in 2022. Though she is involved in the new Mediacorp thriller Silent Walls, the drama is not eligible for this year's Star Awards.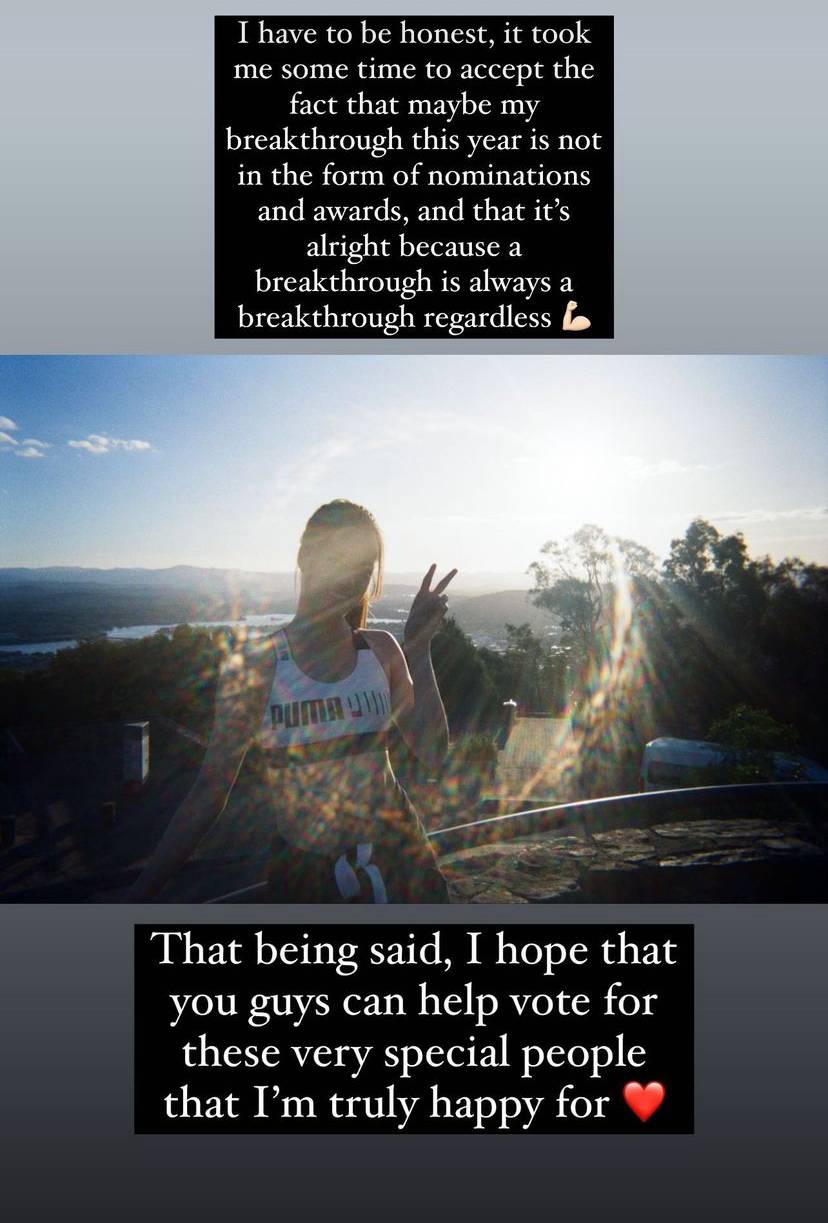 Last week, Tay Ying took to her Instagram Story to share her thoughts on not getting any nominations.
"I have to be honest, it took me some time to accept the fact that maybe my breakthrough this year is not in the form of nominations and awards, and that it's alright because a breakthrough is always a breakthrough regardless," she wrote in her post.
The last time Tay Ying was nominated at the Star Awards was in 2021. She was up for the Top 10 Most Popular Female Artistes award but did not make the final list.
Tay Ying, who is evidently a good sport, went on to urge her followers to vote for her peers who made the cut instead.
"That being said, I hope you guys can help vote for these very special people that I'm truly happy for. Most of my close friends have been nominated, and it's the first for some of them! Very very proud and happy [for] all your achievements," she wrote.
Tay Ying then went on to name celebs like Ze Liang, Kiki Lim, Hazelle Teo, Das DD, Denise Camillia Tan, Zhai Siming, Wang Wenhui as well as her mother, Hong Huifang.
Ze Liang, Kiki, Hazelle,Wenhui and Das DD are nominated for the Most Popular Rising Star award, while Siming and Huifang are nominated for the Top 10 Most Popular Male and Female artistes awards respectively.
She also gave a shoutout to local musician Shin, who worked on the theme song for hit drama Your World In Mine.
For more information on the nominee list and voting, visit the Mediacorp Star Awards 2023 site. 
Catch the Backstage LIVE event of Star Awards 2023 from 3.30pm - 10.30pm on meWATCH or Mediacorp Entertainment YouTube Channel on April 9 (Sunday).
The Walk Of Fame will be from 5pm - 6.30pm, on meWATCH, Ch 8, Ch U, and Mediacorp Entertainment YouTube Channel on the same day.
It will be followed by the Star Awards 2023 Live Show from 7pm - 10pm on meWATCH, Ch 8, Ch U, and Mediacorp Entertainment YouTube Channel.
This story was originally published in 8Days.   
For more 8Days stories, visit https://www.8days.sg/.