Star Search surprise: Mediacorp offers contracts to all 12 finalists who 'wowed' judges
This unprecedented move was made following the impressive show of talent during the Grand Final on Nov 3.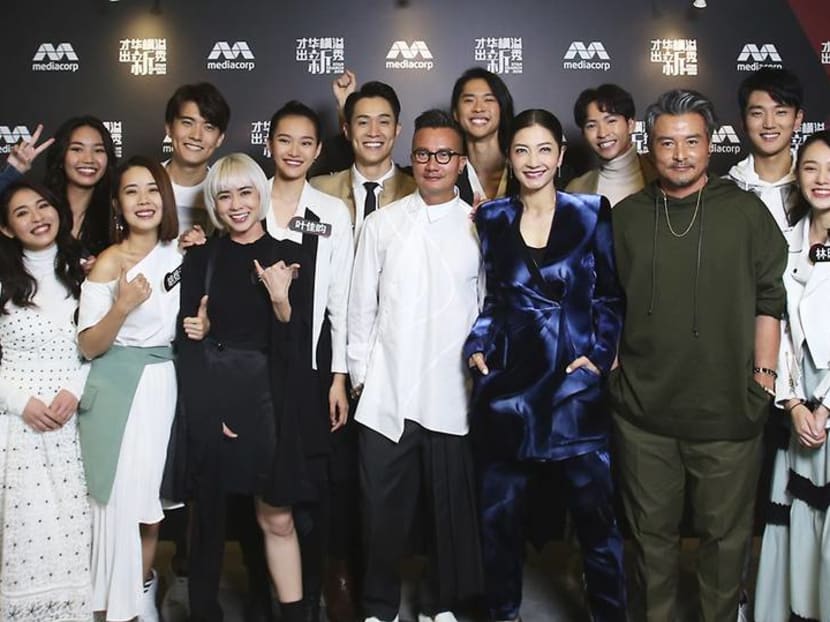 After the Star Search 2019 Grand Final on Nov 3, a tearful Teoh Ze Tong was crowned the winner while Herman Keh and Ye Jia Yun placed second and third, respectively.
The three of them were awarded Mediacorp contracts as well as various prizes, including an Audi Q2 for Teoh. And now it has been revealed that the other nine finalists will not walk away empty-handed either.

Mediacorp announced on Tuesday (Nov 5) that the remaining Grand Final contestants will also be offered contracts.
The finalists are: Kiki Lim, Sheryl Ang, Vanessa Ho, Zhai Si Ming, Zane Lim, Tyler Ten, Chang Hio Cheng, Jernelle Oh and Juin Teh.
This unprecedented move was made after the impressive show of talent displayed by the contestants during the Grand Final, which was held at The Theatre at Mediacorp.
Their performances were judged by a panel consisting of actors Carina Lau, Simon Yam and Stephen Fung as well as industry veteran Man Shu Sum and Mediacorp's chief content officer Doreen Neo.
According to Ivy Low, head of The Celebrity Agency: "Star Search is an initiative aimed at uncovering and nurturing next-gen talents, and we are very proud that this year's search has been fruitful in discovering these 12 young individuals. Not only have they wowed the judges with charismatic stage presence and stellar performances, they have also proven their strong passion for acting, which we hope to further support and nurture with tailor-made programmes."
"In the coming months, Mediacorp will continue to train them, as well as provide the environment and resources for them to blossom and become stars," added Low.
The Star Search winners and some of the finalists will soon be featured in a show called All Around You, about a group of young social media experts who help clients navigate the intricate digital universe. It will be available on Toggle and Channel 8 with more details to come.