Star Search 2019 finalists spread some Christmas cheer in special festive video
The one-minute video is interspersed with clips of some of the artistes spending time with students from the AWWA Special Student Care Centre.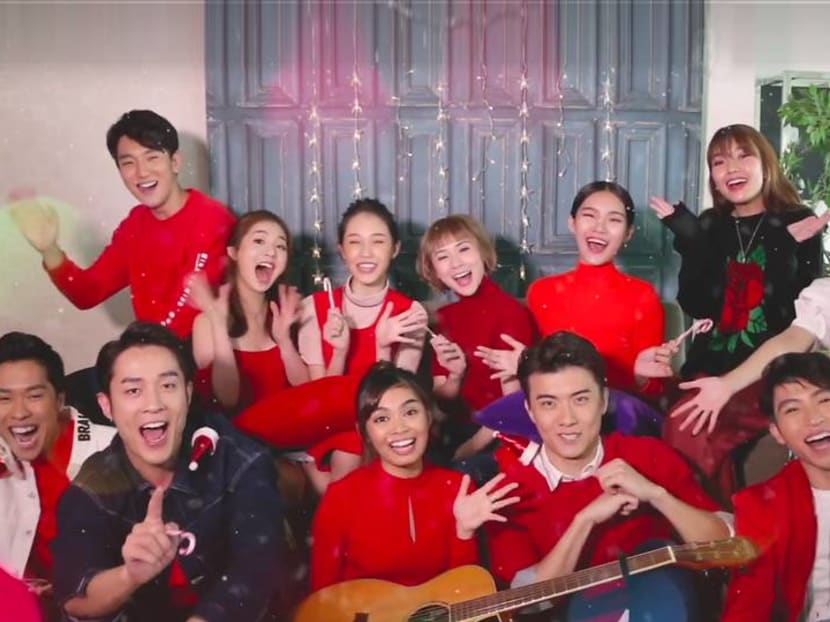 All 12 Star Search finalists have come together for a special holiday music video to spread some festive cheer.
With a rocked out version of Jingle Bells playing in the background, the 12 new artistes – Zhang Ze Tong, Herman Keh, Ye Jia Yun, Kiki Lim, Sheryl Ang, Vanessa Ho, Zhai Si Ming, Zane Lim, Tyler Ten, Chang Hio Cheng, Jernelle Oh and Juin Teh – can be seen writing their festive greetings onto little cards, putting up Christmas decorations and goofing off together.
The one-minute video is interspersed with clips of a few of them at a Christmas tea party with students from AWWA Special Student Care Centre – an after-school care centre for those with additional needs – as part of a Mediacorp Cares initiative to give back to the community.
They played interactive games with the students and shared a scrumptious meal.
The 2019 Star Search finals took place on Nov 3 where Zhang was declared the winner, while Keh and Ye placed second and third respectively. They each received prizes as well as a Mediacorp contract.
However, in a surprising twist, Mediacorp announced two days later that all the finalists would be offered contracts too.