Watch Star Search contestants and alumni Desmond Tan re-enact a fishy scene
The leading man will be imparting his method acting techniques to this next generation of actors ... and it involves raw fish.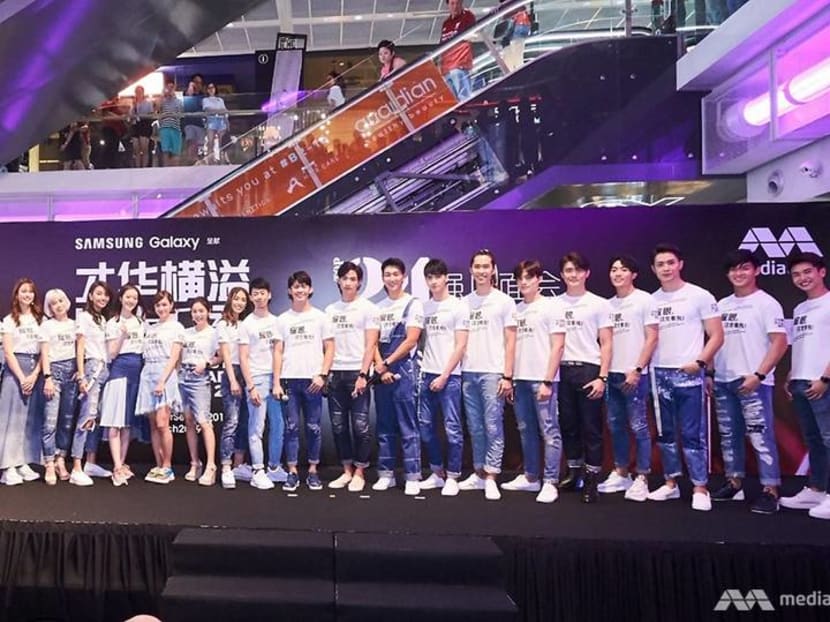 It's not easy being an actor. The long hours and take after take of many an emotionally charged scene aside, you might sometimes have to chow down on raw fish. A whole raw fish, scales and all. 
And not just for the camera, as Mediacorp artiste Desmond Tan's character did for survival in the military drama When Duty Calls. For some of the Star Search 2019 contestants, they will have to re-enact that scene live in front of an audience at Plaza Singapura on Aug 23 – and with Tan judging, too.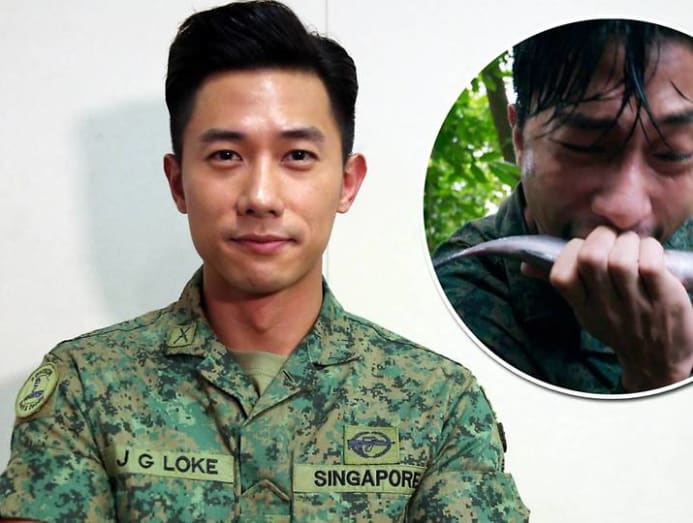 The challenge, held as part of the Samsung Galaxy Studio roadshow at Plaza Singapura's Atrium, reflects Samsung's #dowhatyoucant campaign that encourages users to surpass themselves. Model-turned-actress Sheila Sim will also be present with the contestants from 6pm to 8pm to share the challenges she has overcome as an artiste as well as styling tips and etiquette for them. 
It isn't all method acting for the Star Search actor wannabes – at least not at tomorrow's (Aug 17) session, where all 24 contestants will be present. 
It will also be a chance for the audience to find out more about the Galaxy Note 10+ from the contestants up close from 5pm to 7pm; the contestants are some of the first in the world to lay their hands on the latest phone. 
There are also prizes to be won. For instance, the Galaxy Studio's zones will showcase the contestants' other talents, such as drawing in the Art Zone. The Live Focus Tunnel will give the contestants the chance to flex their directing muscles as they create live focus videos and Boomerang them.
If you've been following and supporting the contestants on Instagram, you might just be gifted something from your favourite contestant in the Services Zone, where each of them will be clawing for prizes from the Galaxy Claw machine. These actors will also be personalising gift pouches to give away to supporters.
Both days' events will be hosted by Yes 933 and 987 DJs such as Gao Meigui and Gerald Koh. 
This year's Star Search will have a new Samsung Galaxy: Breakthrough Talent category, courtesy of Samsung Electronics Singapore, which is the presenter of the talent search. 
The Samsung Galaxy Studio roadshow is ongoing at Plaza Singapura, Atrium, till Aug 25. Catch the Star Search contestants on Aug 17, 5pm to 7pm, and on Aug 23, 6pm to 8pm with Desmond Tan and Sheila Sim.