Get your Star Wars fix in manga format with The Legends Of Luke Skywalker
With a team of successful Japanese manga artists behind it, this might be a surprise for Star Wars fans, but a welcome one.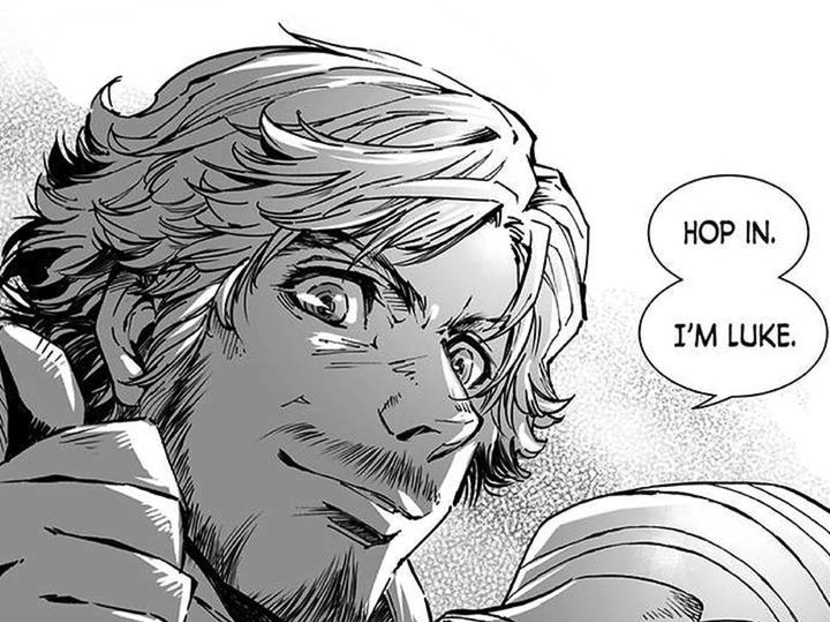 Move over, Baby Yoda. Luke Skywalker is back in the spotlight, this time in manga format. VIZ Media and Lucasfilm has just released Star Wars: The Legends Of Luke Skywalker: The Manga on Tuesday (Jan 14), marking the franchise's first time releasing original content in this format.
The Star Wars Twitter account posted a preview of the first few pages of one of the stories, where we see a young biology student's encounter with Luke, along with the caption "Luke Skywalker? I thought he was a myth".

While this is not the first time we have seen our favourite characters depicted by manga artists, previous iterations were done as adaptations of four Star Wars films by Dark Horse Comics, which included the original trilogy as well as Episode I – The Phantom Menace.
The Legends Of Luke Skywalker takes place in the period between the end of the original trilogy's Return Of The Jedi and the sequel trilogy's The Force Awakens, and draws from stories told in Ken Liu's book Journey To Star Wars: The Last Jedi.
The entire manga contains four different stories: The Starship Graveyard, The Tale Of Lugubrious Mote, Big Inside and I, Droid. They are told from the perspective of characters who meet Luke on his journeys through the galaxy far, far away.
Japanese manga artists Akira Himekawa, Akira Fukaya, Takashi Kisaki, Haruichi and Subaru were responsible for furthering the mythos of the legendary Luke Skywalker. Unlike the group of characters we first see in A New Hope, this is no rag-tag team of artists. Himekawa is the manga artist behind the widely popular franchise The Legends Of Zelda, while Haruichi is also the creator of the Japanese webcomic Leia Organa: Ordeal Of The Princess.
With a manga adaptation done and dusted, could we be seeing an anime adaptation in the future as well?